Cinnamon-Raisin Toast! (how to get kids out of bed in the morning)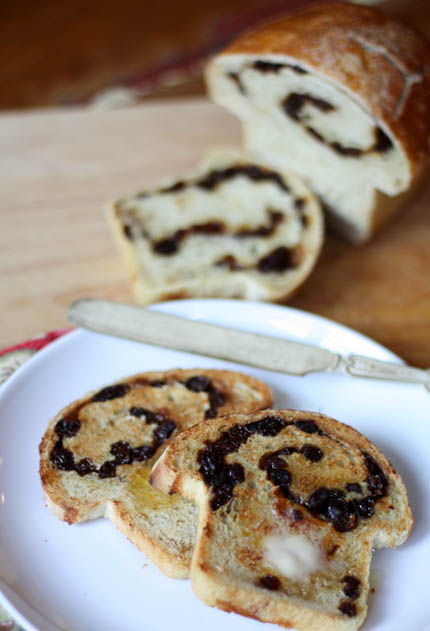 2
Main kid-goal these days is to find new and interesting ways to entice kids out of bed in the morning. What seems to motivate them to leave their cozy beds is the promise of something tasty to eat. One morning: Cinnamon-Raisin toast. It did the trick, albeit slowly…
This is the Cinnamon-Raisin Bread from The New Artisan Bread in Five Minutes a Day (page 330), in 2 mini loaf pans…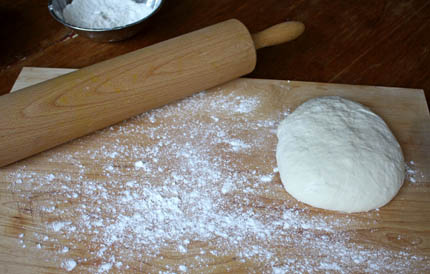 Start with 1 1/2 pounds of buttermilk dough (page 327), brioche dough (page 300), or any other dough that you love. Form it into a ball to create a smooth surface.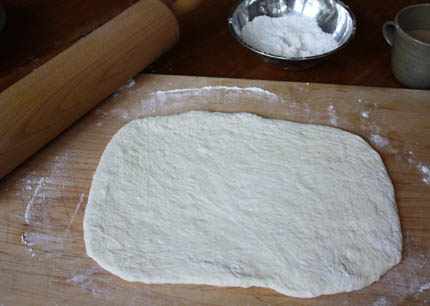 Roll the dough with a rolling pin till it's about 1/8″ thick.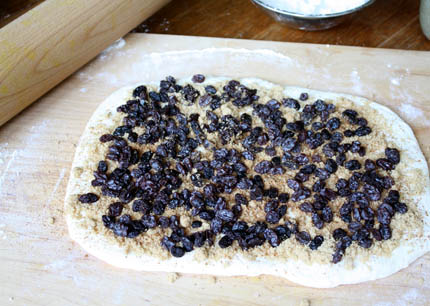 Spread 1/3 cup brown sugar, 1 1/2 teaspoon cinnamon and 3/4 cup raisins. If you want more raisins, cinnamon or sugar, go for it! Add nuts, chocolate or whatever else will get your kids out of bed. There is nothing that says these fillings can't be savory as well.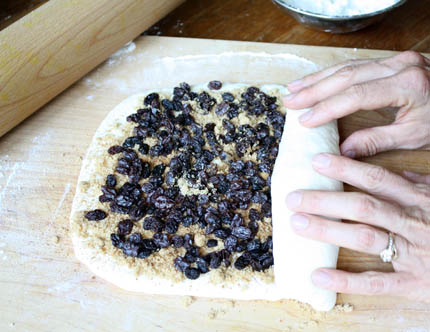 Starting at the short end of the rectangle roll the dough and fillings,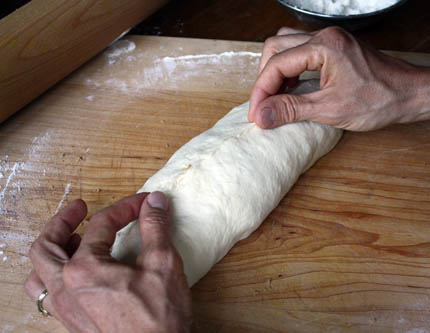 pinch the seam shut.
Place in a well greased baking pan– in this case, I made a loaf that would fit into a mini loaf pan. Allow to rest for about 1 hour and 40 minutes, or until the dough no longer feels chilled.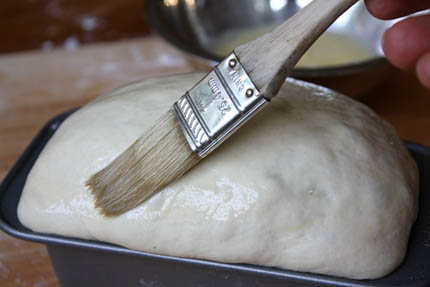 Paint the risen dough with egg wash and dust with sugar before baking.
Bake for about 40 minutes or until golden brown. Allow to cool for about 5 minutes int he pan and then remove the bread to finish cooling.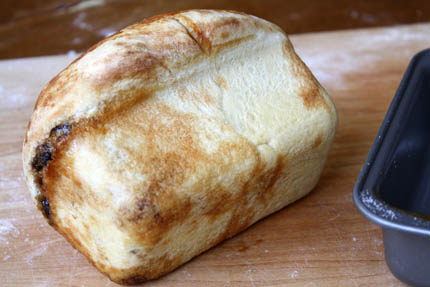 Allow to cool on the side so that the bottom crust doesn't get soggy. Enjoy!
---
---