Pletzel (a mission to bring this fabulous bread back from near extinction!)
This is a flat bread made with an enriched dough, topped with sautéed onions, sprinkled with poppy seeds and drizzled in olive oil. Okay, so many many years ago when the pletztel was in the height of fashion, it was done with dough slightly less decadent than brioche and the oil used was less exotic than extra virgin olive oil, but it was still superb. It was a bread brought to the states from Eastern Europe and was easily found in Jewish bakeries all across the country, until about 25+ years ago. I blame the rise and global domination of the bagel for the demise of this fabulous bread, along with its cousin the bialy. Once again people are craving great bread, demanding it in fact and they need to know about making the pletzel:
Some of you who have skimmed through the book may have seen this recipe.  It is titled John Barrymore Onion Pletzel on page 305 of the book. Why, you might ask, is it named after the actor John Barrymore? Well, no one quite knows the answer to that. It is what my grandfather used to call this style of pletzel.
John Barrymore Onion Pletzel
1 pound Challah (see page 305 in the book) or Brioche dough
1 1/2 tablespoons olive oil, vegetable oil or melted butter (plus more for drizzling over the top)
1 small onion, thinly sliced
2 teaspoons poppy seeds
1/4 teaspoon salt
Preheat the oven to 350° and prepare a baking sheet with a silicon mat or parchment.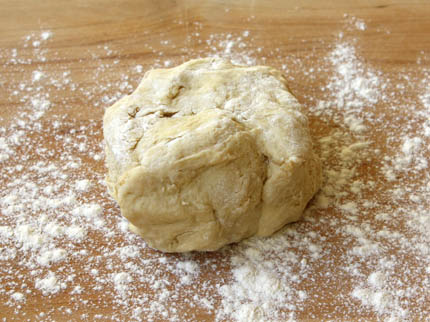 Take your 1 pound ball of dough and sprinkle it with flour, along with the work surface.
Roll it out to a 1/2 inch thick rectangle. (There are many variations of the pletzel and some are much thinner than this. If you remember the pletzel of your youth being more the thickness of lavash rather than focaccia, then you will want to roll it out 1/4 inch thick.) Place the dough on the prepared baking sheet and let it rise for about 20 minutes while you prepare the onions.
Sauté the onions in the oil over medium heat until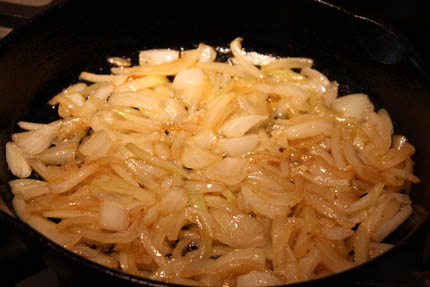 very lightly browned (a cast-iron pan works beautifully). If they are overbrown they will burn in the oven.
Cover the dough evenly with the onions. Sprinkle the poppy seeds over the onions, then the salt and drizzle with more oil or butter.
Bake the pletzel for 15-25 minutes, depending on the thickness you have chosen. It is great alone or with a hot bowl of soup. Enjoy!
Note: BreadIn5.com is reader supported. When you buy through links on the site, BreadIn5 LLC earns commissions.
---
---