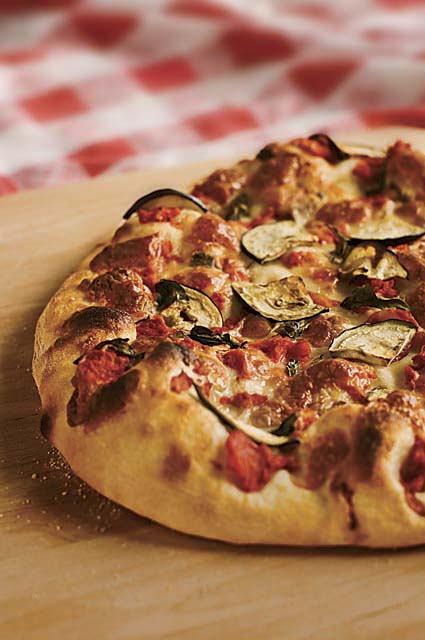 (photo by Mark Luinenburg)
Some of our blog readers have noticed that we have lots of summertime posts and discussions on outdoor-grilled pizza and even desserts, and pastries, but we've never posted on baking pizza the old-fashioned way.  As summer comes upon us, believe me, there'll be more and more that we do outside on the gas grill (I like the Weber grills for that, available at Amazon).
One thing I have to share:  Amazon has dropped the price on the Old Stone Oven pizza stone:  Click here to order.
So before it gets hot, let's talk about indoor-baked pizza.  Our lean doughs make great pizza bases, and nicely tolerate a pre-heated stone up to 550 degrees F.  Use lots of flour and roll it out to 1/8-inch thick and you cannot miss (be patient).  What kinds of pizzas are people making?
---
---