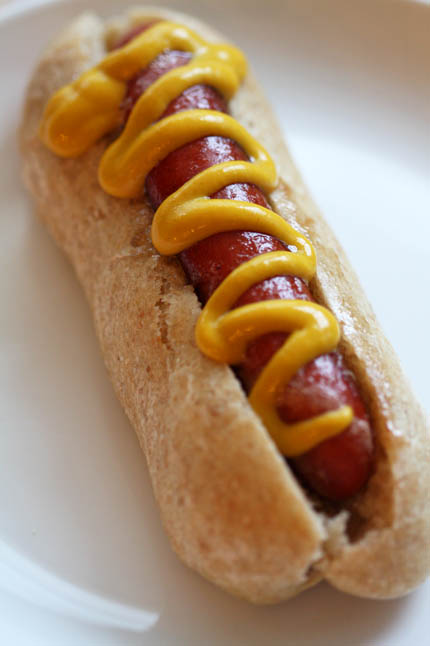 For hot dog or hamburger buns Brioche dough from The New Artisan Bread in Five Minutes a Day or some other enriched white dough that make up a lighter bun. Use any dough that you like and form as below.
Take a small (3-ounce) piece (about the size of a small plum) from your bucket of dough. Form them into smooth balls, as you would a larger boule.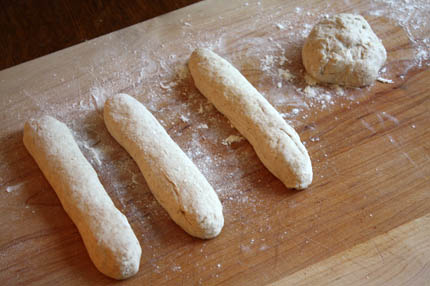 Elongate them into 6-inch long ropes.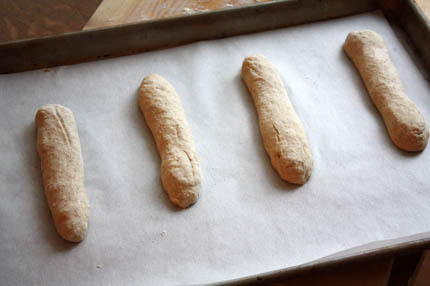 Place them on a baking sheet
lined with parchment or a Silpat. Cover loosely with plastic wrap and allow to rest for about 25-30 minutes (10 minutes longer for whole grain doughs).
Preheat your oven to 350 degrees.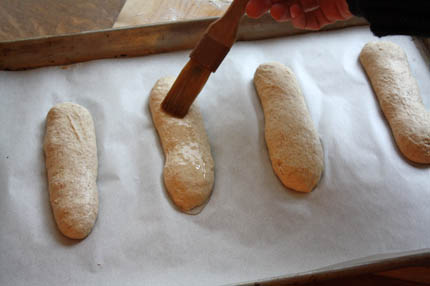 Paint the top of the buns with water or butter with a Pastry Brush
.
Bake for 18-20 minutes or until golden. They will not develop a crust.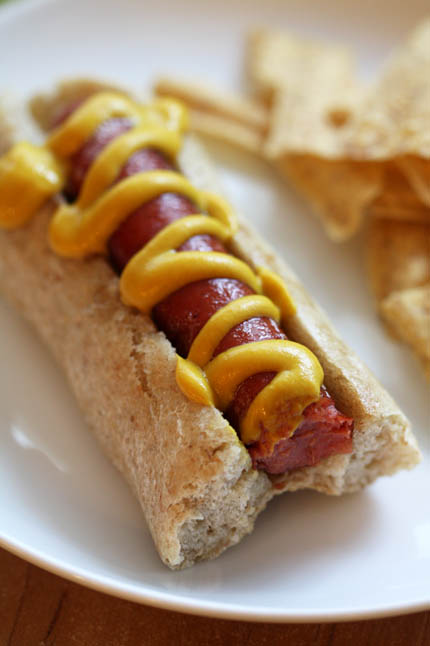 Slice when cooled, fill with the hot dog of your choice and go crazy with the toppings. (I took the picture prior to dumping a bunch of relish and other goodies on top.)
Note: BreadIn5.com is reader supported. When you buy through links on the site, BreadIn5 LLC earns commissions.
---
---