Pullman Loaf – perfectly shaped sandwich bread
The beauty of a pullman loaf is the perfectly shaped slices. If you don't want to take a chance on a loaf that has a slightly irregular shape, then this is the pan for you. It makes for a perfectly square sandwich loaf or movie-worthy toast. Any of our bread doughs will work in this pan, but some rise more than others, so you will have to adjust the amounts. In this post I used a 100% whole grain oat bread from The New Healthy Bread in Five Minutes a Day, which will rise less than our recipes using only white flour from The New Artisan Bread in Five Minutes a Day. You may need to experiment a little, but I will walk you through the process below.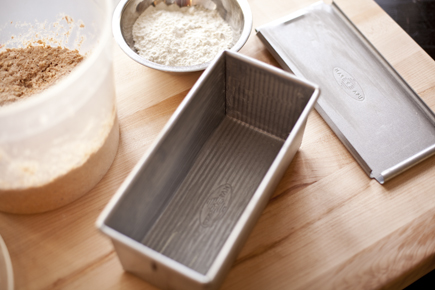 Pullman Loaf
What you will need:
1 to 3 pounds of dough: This will depend on the size of your pan and the type of dough. (Whole grain dough will rise less, which means you need more to fill the pan. Doughs made only with white flour will rise more, so it will take less dough to fill the pullman pan.)
Pullman Pan (this is the one I used in the post. It is 9x4x4. If you have a larger pullman pan then you will need more dough.
To make the loaf: Butter the loaf pan and lid very well. Fill the pan 2/3 full if using whole wheat dough (this took 3 pounds of dough for the 100% whole grain oat dough). Fill the pan just shy of 2/3 full if using doughs made with white flour.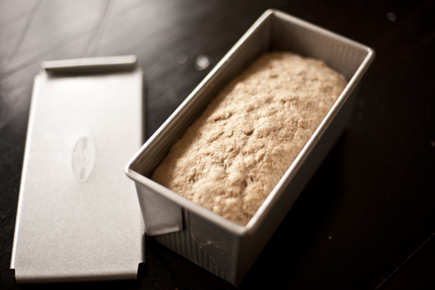 Allow the chilled dough to rest for about 1 1/2 hours (unless your pan is much smaller).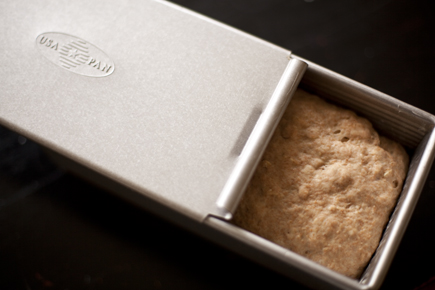 Slide the cover on the loaf.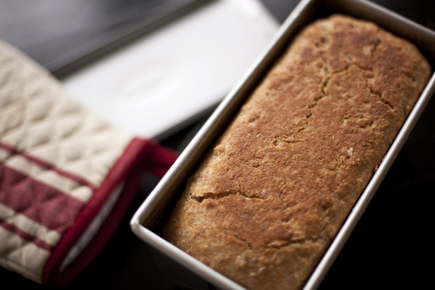 Preheat the oven to 450F and bake the loaf for about 45 to 60 minutes, depending on the type of dough and size of pan. My 100% whole grain oat bread took 55 minutes.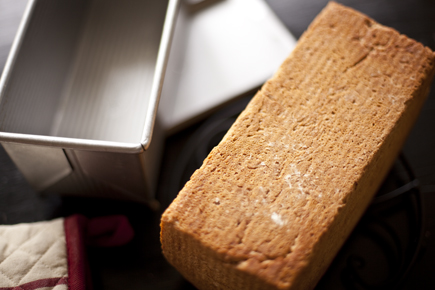 Turn the loaf out of the pan and allow to cool completely.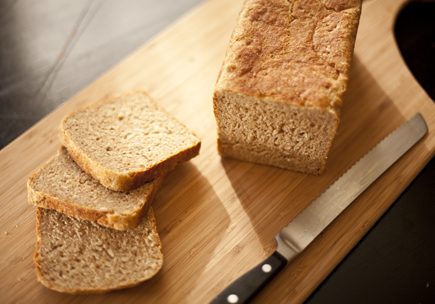 Enjoy!
Note: BreadIn5.com is reader supported. When you buy through links on the site, BreadIn5 LLC earns commissions.
---
---