Bread Basket for 4th of July Picnic!
Having just returned from Kansas and seeing the amber waves of wheat, I was moved to bake a bread that represents the American Breadbasket. This simple basket-weave of bread sticks is a stunning way to serve tuna salad (or anything else your craving) at your 4th of July picnic. You can make a large one to share or smaller baskets for individual plates.
Happy 4th of July!
To make the bread basket:
1/2 pound dough from Artisan Bread in Five or Healthy Bread in Five or Artisan Pizza and Flatbread in Five.
Preheat the oven to 375°F.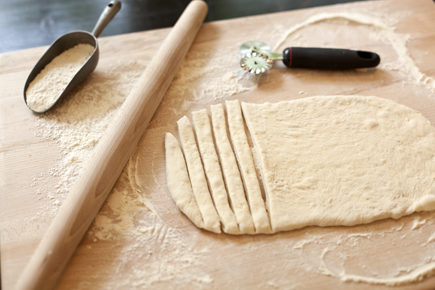 Roll a 1/2-pound of dough to 1/4-inch thick rectangle (about 6×12 inches). You may need more dough if you are using a larger bowl.
Using a Pastry Wheel or Pizza Slicer, cut the dough into 1/2-inch wide strips.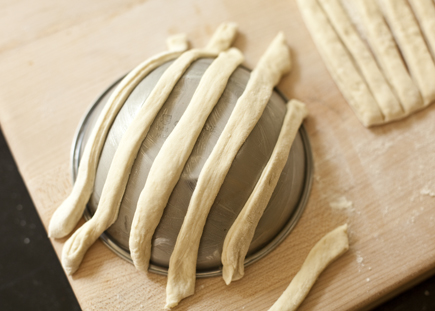 Generously grease a 6-inch (2-cup capacity) Stainless Steel Mixing Bowl with butter. (Oil won't be sticky enough to keep the dough from sliding off the sides.)
Drape dough strips over the top and sides of the bowl, making them evenly spaced.
Fold over every other strip…
lay another piece across the strips that are still laying flat on the bowl.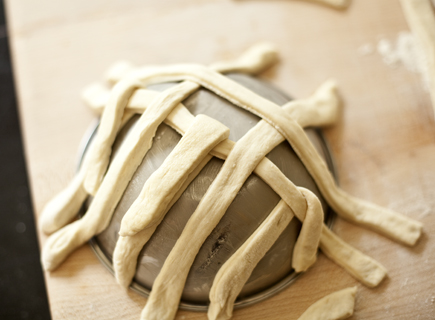 Unfold the strips over this new piece. Then repeat with the strips that had not been folded over the last time.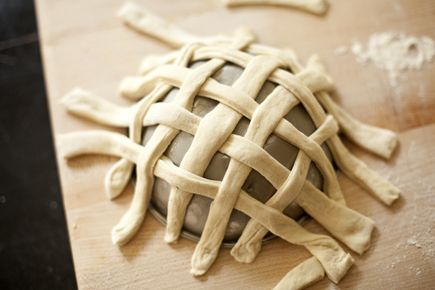 Continue until the entire bowl is covered with the basket-weave.
Trim the strips to fit just to the bottom of the bowl.
Stretch three of the remaining strips.
Braid the three strips together, making the braid as tight as possible.
Paint the edge of the basket with water using a PASTRY BRUSH.
Transfer the dough covered bowl to a baking sheet lined with a Silpat Non-Stick Baking Mat or parchment paper.
Bake for about 25 minutes or until golden brown. This may take longer or shorter depending on the kind of dough you use and the thickness of the strips.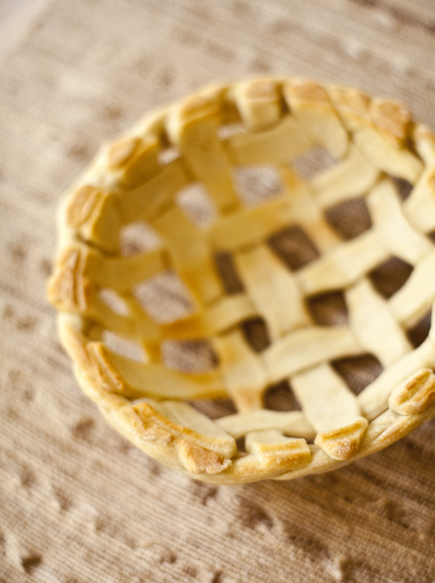 Carefully pry the bowl out from under the basket. If the inside of the basket is too pale, you can return it to the oven and bake for another few minutes, without the bowl.
---
---