Flatbread Sandwiches: Cool Kitchen, Hot Summer Meal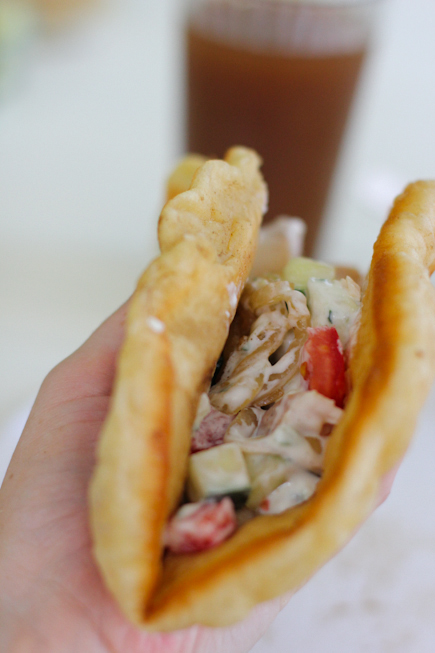 Here in Minneapolis we have been having a heat wave, and while grilling out can be a great way to keep the kitchen cool, some days it's just too hot to even do that. So we came up with a quick and easy meal to help beat the heat, a dinner that just requires some stove top time and easy prep.
This simple sandwich is made by using our naan flatbread recipe (click for recipe), which doesn't require turning on the oven.  It can be filled or served with anything, but this summer my family has enjoyed stuffing it with chicken, tomatoes, cucumber, caramelized onions, and then topping it off with our cucumber-yogurt sauce. Rotisserie chicken picked up at the grocery store will make this extra easy, and caramelized onions can be switched out for sliced, raw ones, if you don't want to take the extra step there. The yogurt sauce is as easy as mixing 1 large yogurt container, 1 shredded cucumber, 2 tablespoons chopped fresh mint, and salt to taste.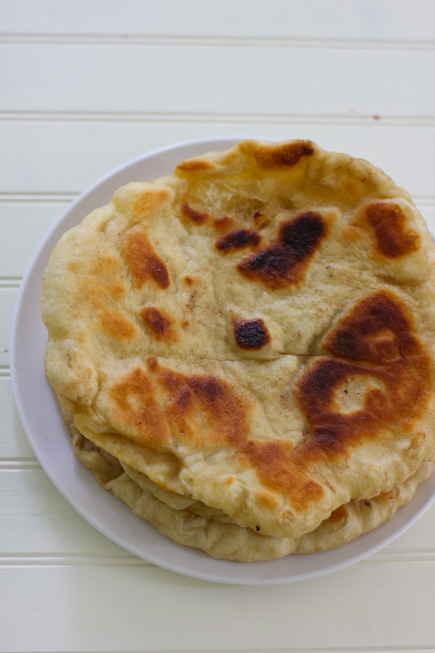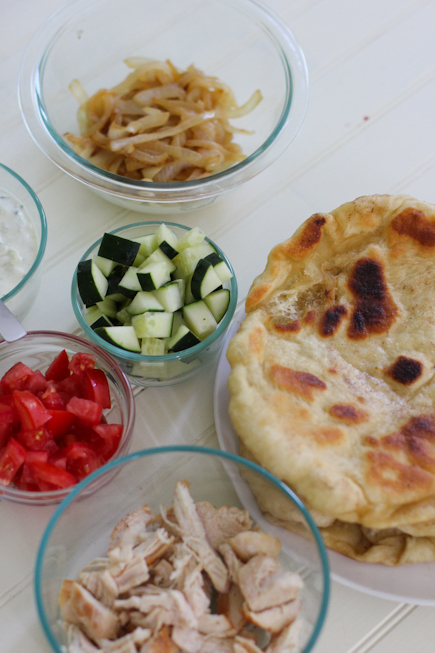 To make this flatbread 'sandwich sized', I used 1/4 pound dough instead of 1/2, and used 1 tablespoon butter to fry the bread instead of 2. I prepped all the sandwich fillings before hand, and then served with the warm, fresh flatbread. It's a delicious, easy, summer meal.
---
---