Sweet Brioche in a Crock Pot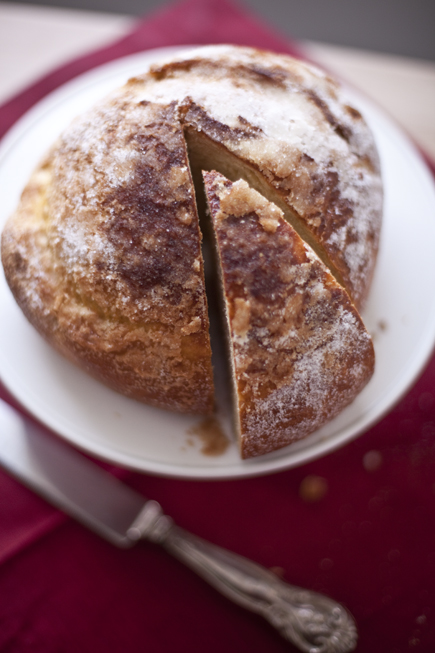 Sweet Brioche is the latest in my series of slow-cooker breads*. It may have taken me a while to give the old slow cooker a try, but now I am unstoppable. Some of you may know that I am in the very last stages of a kitchen remodel, which has me displaced and baking under less-than-ideal conditions. So, the crock pot is the perfect way to get the job done. It can travel from room to room and it takes up no space at all. This time of year we may not be concerned with heating up our house with the oven, in fact, I rather look forward to it. That is precisely why we northerners refer to winter as the "baking season," because we do as much of it as possible to keep ourselves warm. But, this time of year can be a battle to find enough oven space. Thanksgiving and Christmas can pose a Rubik's Cube style challenge of getting everything baked and on the table at the same time. Why not eleviate some of the pressure by throwing a ball of dough in your crock? Next I have to see if I can make bread pudding in my slow cooker. I do look forward to having my kitchen back, but until then I will not be without fresh baked bread.
Happy Holidays!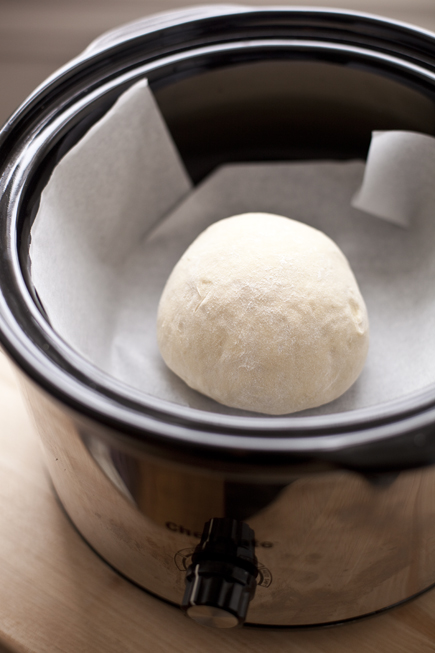 Sweet Brioche in the Crock Pot:
Form a 1 pound ball of chilled brioche dough (you can use the recipe from Artisan Bread in Five Minutes a Day or Healthy Bread in Five Minutes a Day), and place it on a sheet of parchment paper. No need to let the dough rest before lowering it into your Slow Cooker and place the lid on. Turn the machine on, to high heat.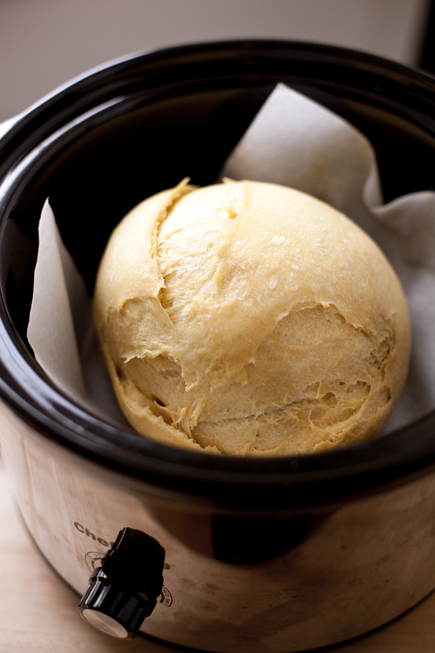 Let the brioche "bake" for about 1 hour and 15 minutes, or until the top feels well set. This may take even longer in certain crock pots. At Thanksgiving I used a friend's machine and it took nearly 2 hours.
When the dough is set, remove from the crock pot and turn on your oven's broiler. Paint the top of the loaf with egg wash (1 egg whisked together with 1 tablespoon water) using a Pastry Brush. Sprinkle the loaf generously with sugar and place under the broiler for about 5 minutes or until the sugar begins to caramelize. This last step can also be done in a Toaster Oven.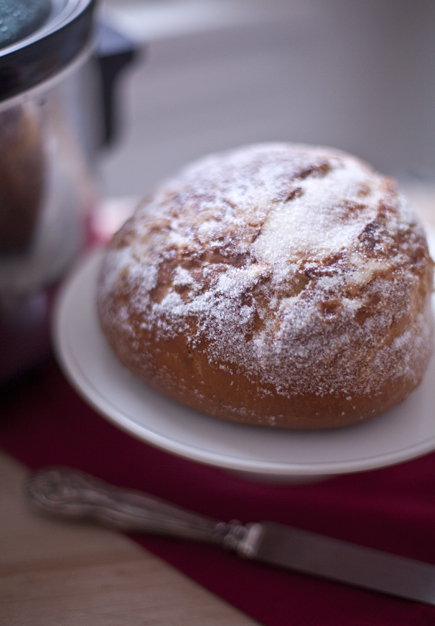 Remove from the broiler and sprinkle with more sugar.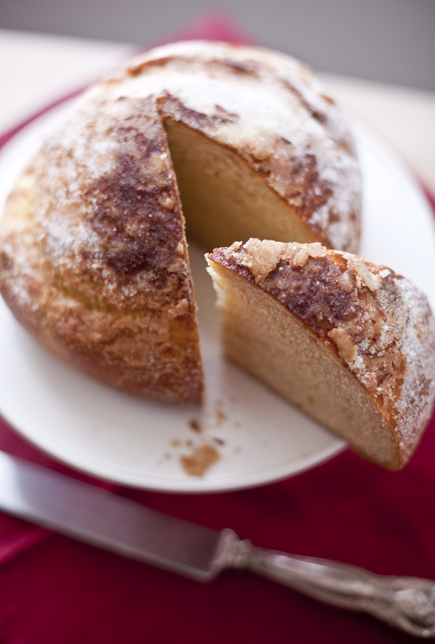 Let cool until room temperature.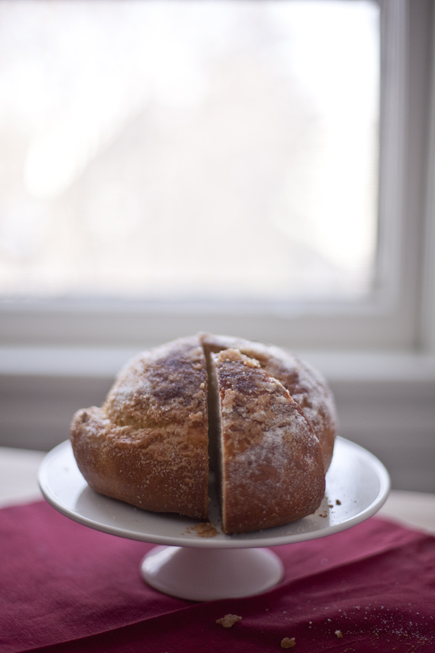 *More Slow-Cooker Breads:
---
---