Soft Puerto Rican Sweet Buns (Mallorca)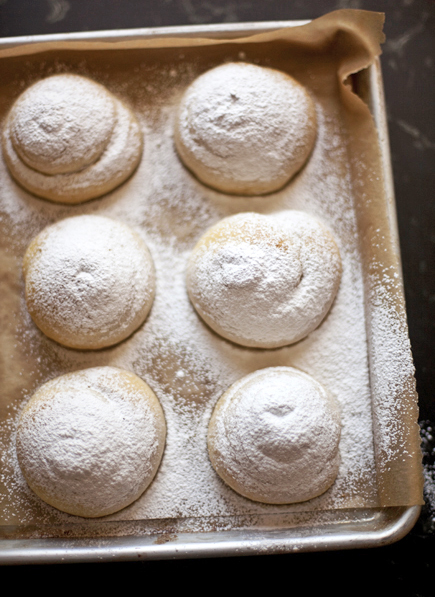 For spring break my family visited Puerto Rico. It took me less than 24 hours to find myself an amazing local bakery with all kinds of tasty pastries and breads to try. My favorites, which I managed to sample several times during our stay, were the Quesitos and Mallorca buns. The buns are a sweet enriched dough that is wound up into a snail shell shape and dusted with a thick coating of powdered sugar. We ate them plain with coffee or split open, stuffed with eggs and bacon, as a breakfast sandwich. When I got back home, I used our brioche dough to recreate the sweet buns and they are delicious and easy to make. 2 pounds stored Brioche (recipe below) or Challah dough from ABin5 (although you could make them with the same recipes from HBin5, they will just has a slightly denser crumb.)
Egg wash (one egg whisked with 1 tablespoon water)
Powdered sugar for the top
Brioche dough (makes about 4 loaves)

1 1/2 cups lukewarm water
1 tablespoon granulated yeast (or 1 packet will do)
1 to 1 1/2 tablespoons kosher salt
8 large eggs, lightly beaten
1/2 cup honey
1 1/2 cups (3 sticks) unsalted butter, melted
7 1/2 cups unbleached all-purpose flour
Mix the yeast, salt, eggs, honey and melted butter with the water in a 5-quart lidded (not airtight) food container.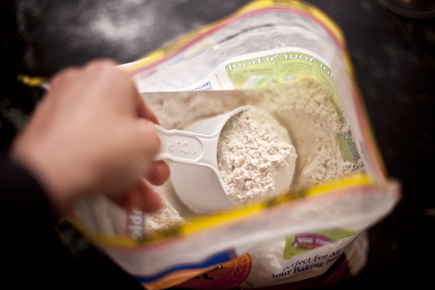 Measure the flour using the scoop and sweep method. This is made even easier if you put the flour in a container or a plastic bag (which has a larger opening than the traditional paper bag that flour comes in). Use a spoon and mix until all of the flour is incorporated.
Cover (not airtight), and allow to sit at room temperature for about two hours. Refrigerate the dough and allow it to thoroughly chill before using it, at least 3 hours, but overnight is best.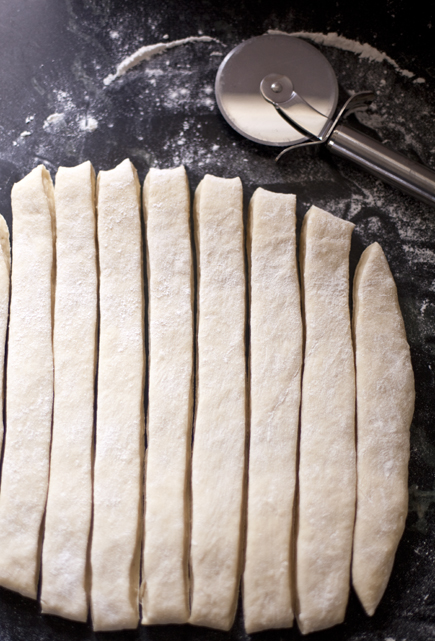 Remove a 2-pound piece of dough and roll out to 1/4-inch thick rectangle. Using a Pizza Wheel, make 12 even sized strips.
Coil the dough to make flattened spiral bun, tucking the end under the bun.
Place the buns on a Half Baking Sheet lined with parchment paper. Cover loosely with plastic and allow the dough to rest for 45 minutes (the long rise will result in a softer bun).
Preheat the oven to 350°F
Using a Pastry Brush, paint the top with egg wash. Bake for about 25 minutes or until light golden in color and the top of the spiral is firm to the touch.
Allow the buns to cool.
Sift a generous layer of powdered sugar over the top.
Enjoy for breakfast with coffee or split it open and fill with your favorite sandwich stuffing. In Puerto Rico they pan fry them in butter, which is delicious.
---
---