Cinnamon Buns from: The New Artisan Bread in Five Minutes a Day: The Discovery That Revolutionizes Home Baking; mix the brioche dough (using a Scale and a Danish Dough Whisk), roll it out, make the filling, bake them…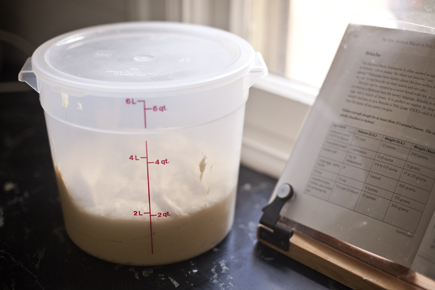 Here's a quick glimpse at the recipe charts in the NEW ABin5. For those of you excited about using a scale to bake, you'll love this edition.
Click here for the Cinnamon Buns Recipe. You can do the overnight rise… See below for details.
Roll out the dough, put the filling on…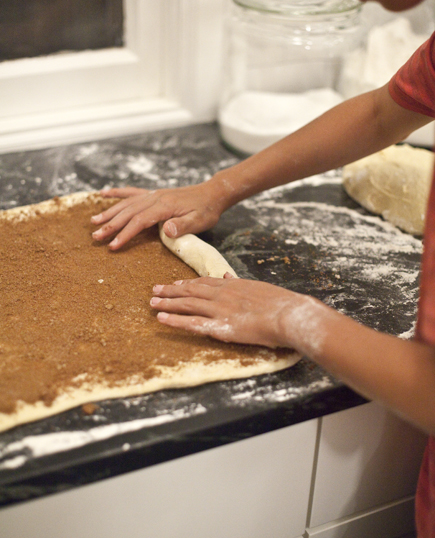 roll it up into a log.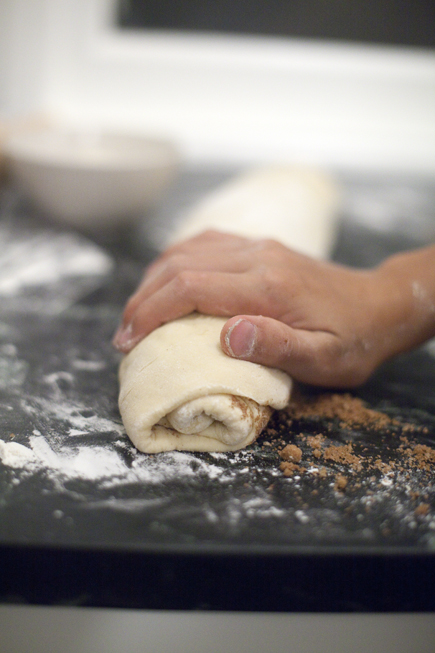 Cut the log into individual rolls.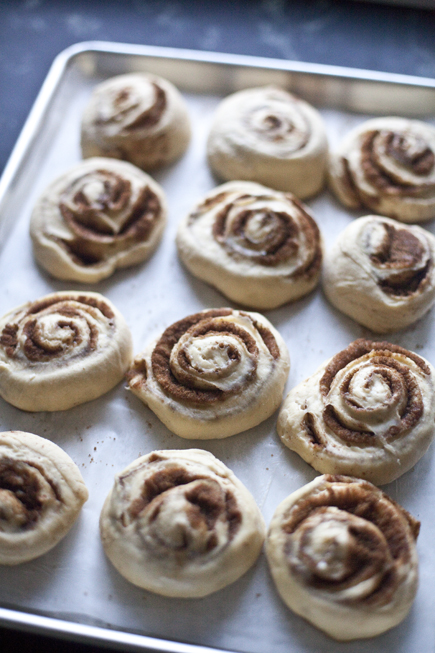 Put the rolls on a baking sheet prepared with parchment, you can also use a Silicone Baking Mat, covered them with plastic wrap, stuck them in the refrigerator to rise overnight.
In the morning we preheated the oven to 350°F,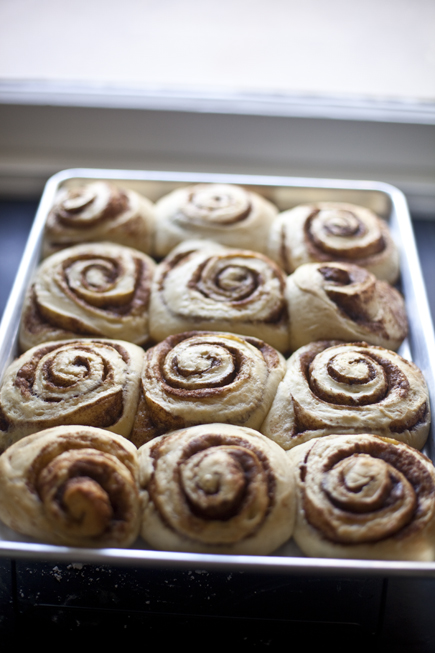 …and bake them for about 30 minutes.
As they bake, make the icing.
While the rolls were still warm, spread the icing over them.
That way it melts all over and makes them even tastier.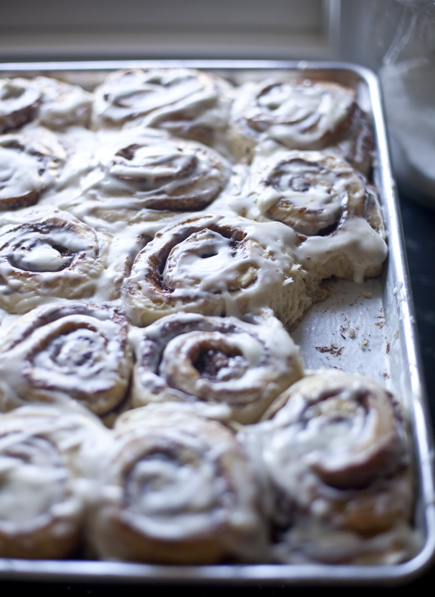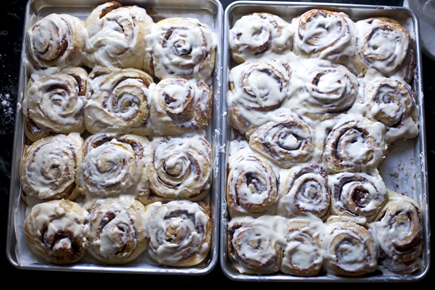 Note:  Red Star Yeast is a sponsor of BreadIn5's book promotion and other activities, and provided free samples of Red Star and Platinum yeast for testing.
---
---