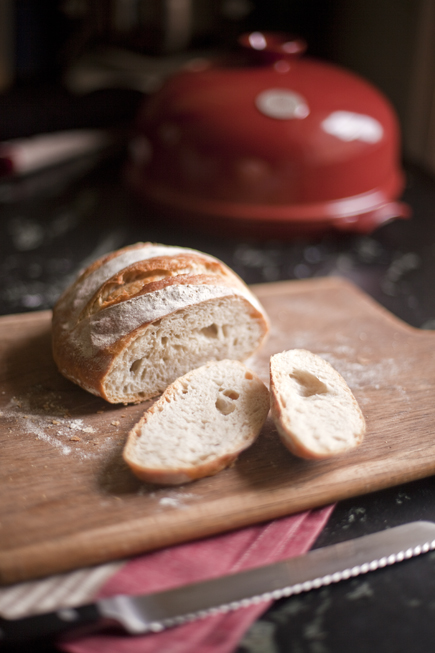 There are many ways to get a crusty loaf of bread, but one of our favorites is to use the tried and true method of baking in a clay cloche, here, the Emile Henry brand cloche. It is very similar to using a Dutch Oven, but the cloche was designed to bake bread, so it is an even more intuitive method. In other words, you aren't lowering the bread into the piping hot vessel, you just lift the lid and slide the loaf onto what is essentially a baking stone. The cloche traps the steam from the dough to create a perfectly crisp and beautifully shiny crust, without having to add steam to the oven.
This loaf was made with the Master Recipe from The New Artisan Bread in Five Minutes a Day:1 pound of Master Recipe from TheNewABin5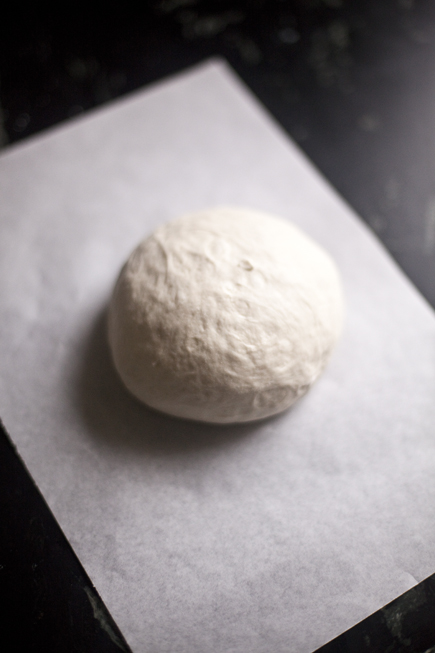 Shape the loaf into a ball and let it rest for 40 to 90 minutes on a piece of parchment or a Pizza Peel covered in cornmeal.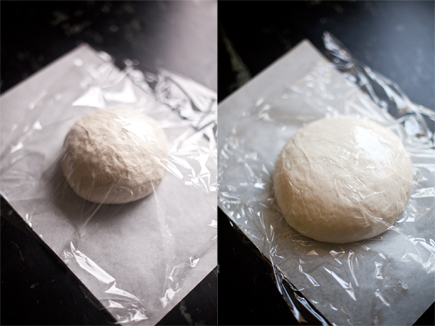 The dough will rise, but may not double in size, this is perfectly normal for this method.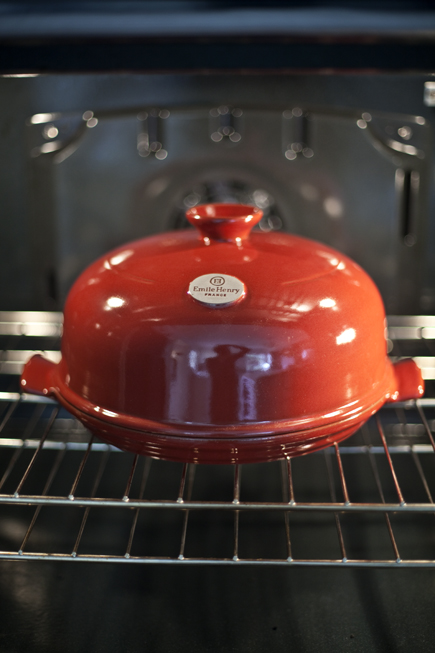 About 40 minutes before baking, preheat your cloche to 450°F.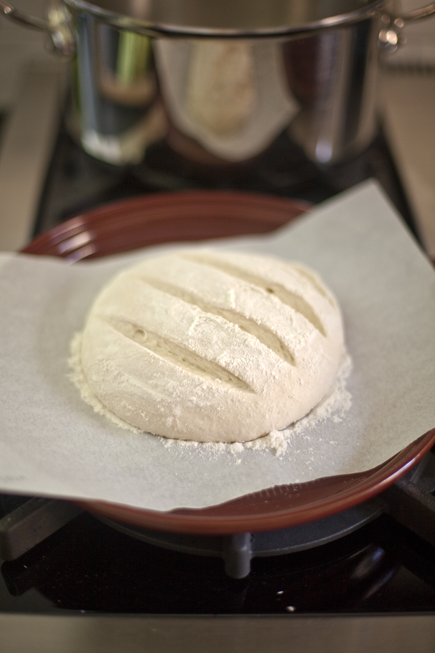 Slide the loaf onto the bottom part of the cloche. Put the cover on and bake for about 30 minutes. Remove the cover and continue baking for 5 to 10 minutes,
or until the loaf is a deep caramel color.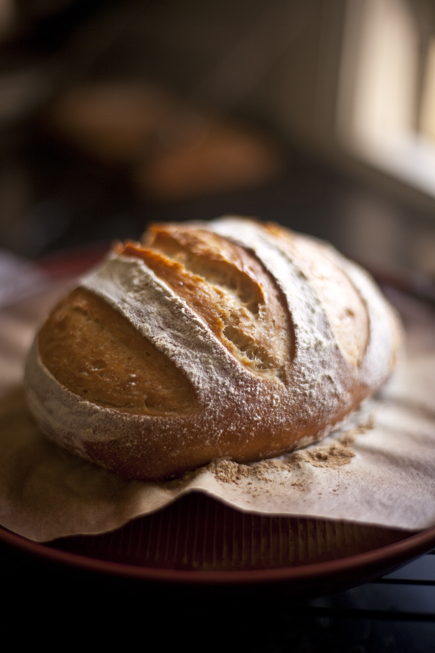 Remove the loaf from the cloche and parchment to allow it to cool completely on a wire rack. If you leave it on the parchment, the bottom crust will not be as crisp.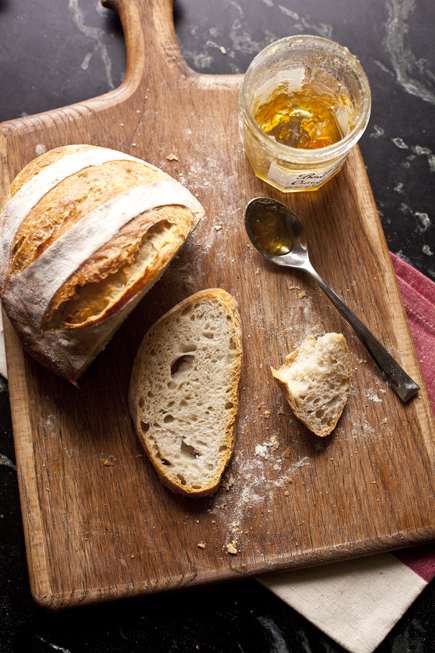 This loaf was rested for about 90 minutes, and you can see that it has a nice open crumb. If you are in a hurry you can reduce it to 40 minutes.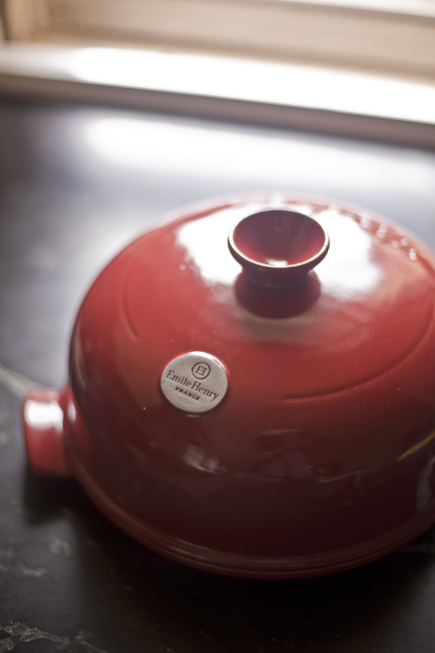 Note: Red Star Yeast (Lesaffre Corp) sponsored this post, and supplied yeast for recipe testing. Emile Henry also sponsored, and provided the cloche for testing. BreadIn5.com is reader supported–when you buy through links on the site, BreadIn5 LLC earns commissions.
---
---