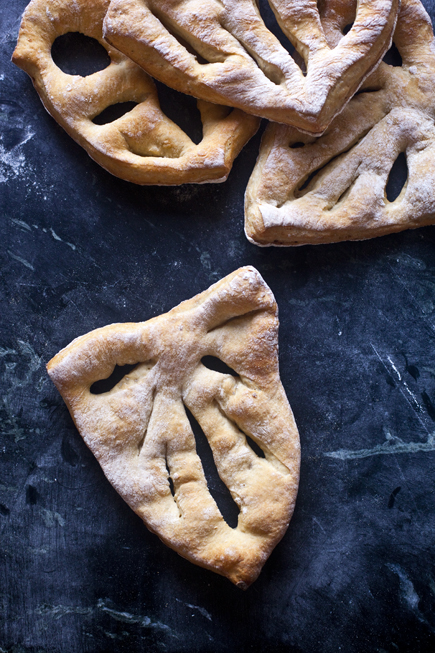 This is the season of soup. It's cold outside here in Minnesota and there's nothing better than a cup of hot soup. Oh, and there's all that leftover Turkey to deal with and the beautiful butternut squash proliferation at the grocery store. To go with all that soup you'll be making, there's nothing better than homemade bread. This fougasse is a traditional French flatbread. It is both crispy, due to all that crusty surface and tender on the inside. It's like a fancy breadstick. Because it is a flatbread, it is faster to make, since you have such a short resting time. My husband made a big batch of butternut squash soup from Amanda Paa's new book Smitten with Squash. To go with the aromatic soup, I added lots of chopped garlic to the bread dough and the result is fantastic.
I mixed up a batch of the Master Recipe from The New Artisan Bread in Five Minutes a Day using Platinum Yeast from Red Star and added 3 large cloves of garlic to the mix.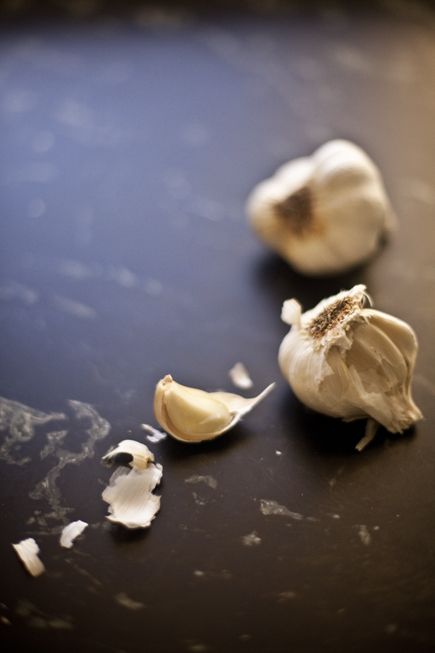 You can add as much garlic as you wish. Throw in some herbs too if you like.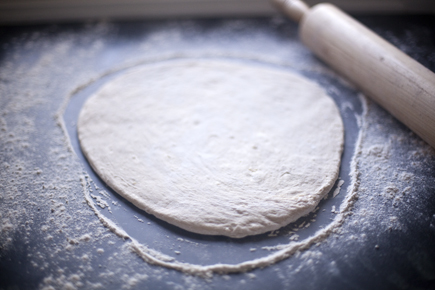 After you mix the dough and it has had its initial rise, you can pull out a 1 1/2-pound piece or refrigerate the dough and use it over the next 5 days.
Roll the 1 1/2-pound piece of the Master dough to 1/4-inch thick circle. If the dough is resisting being rolled, let it rest for about 20 minutes and it will go more easily.
Using a Pizza Cutter, divide the dough into 4 pieces.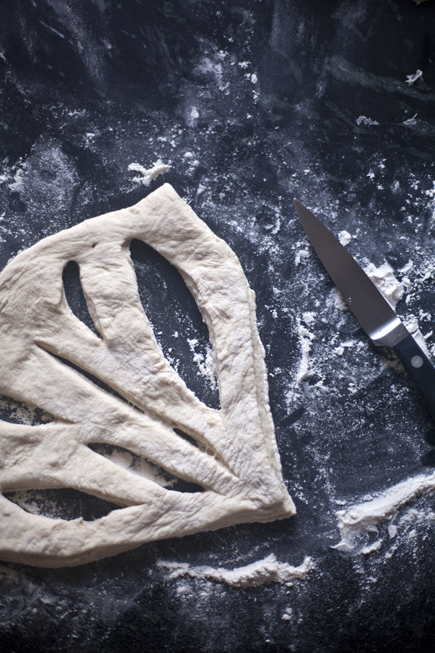 Using a sharp paring knife, make cuts in the dough. You can get as artistic as you choose. Be sure that the cuts are large enough that they won't close up as they rise in the oven.
Preheat a Baking Stone to 450°F with a broiler pan on the floor of the oven.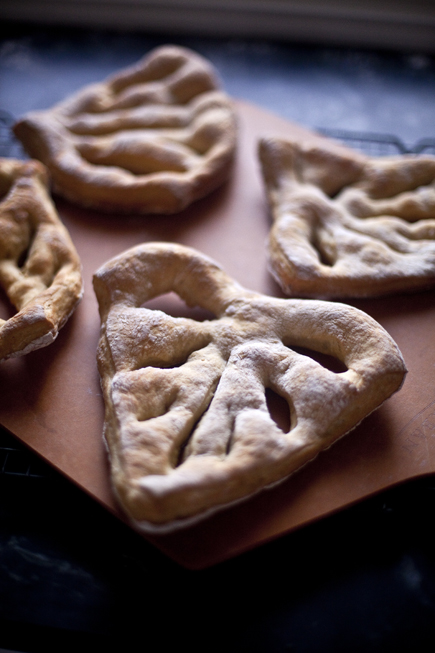 Slide the four fougasse onto the baking stone. If the stone is small or round, you may only be able to fit 2 or 3 at a time. Add a cup of water to the broiler pan to create steam. Bake for about 20 minutes or until golden brown. Repeat with the remaining dough if you weren't able to bake them all at once.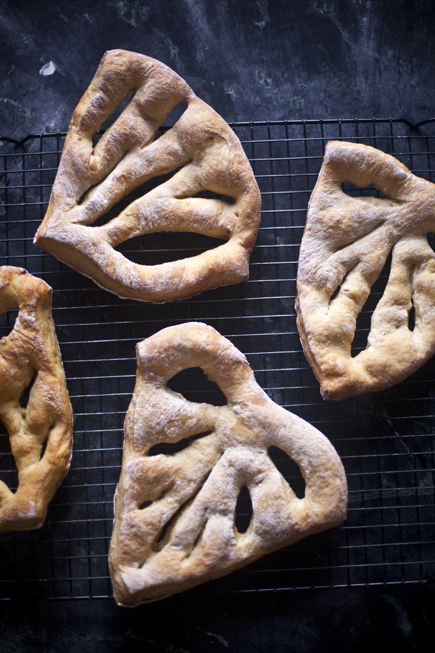 Allow to cool on a cooling rack.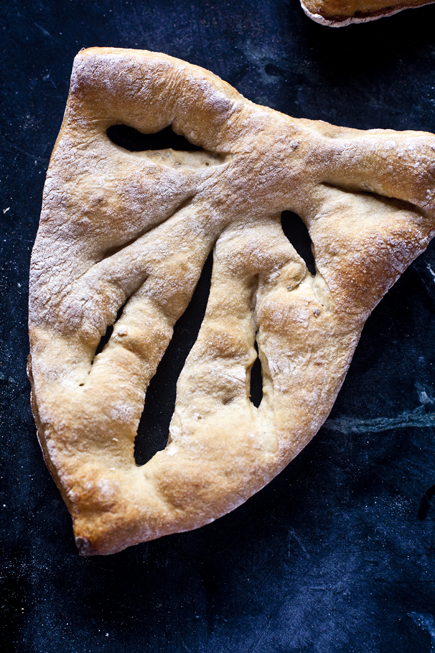 It fine to serve these a little warm.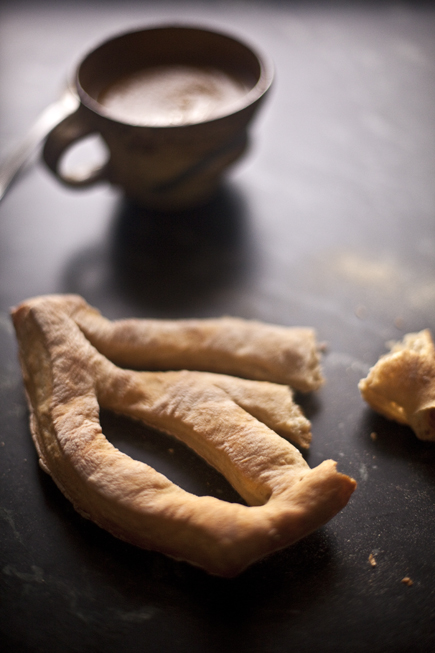 Serve with a cup of soup or stew.
---
---