Crock-Pot Nutella Swirl Bread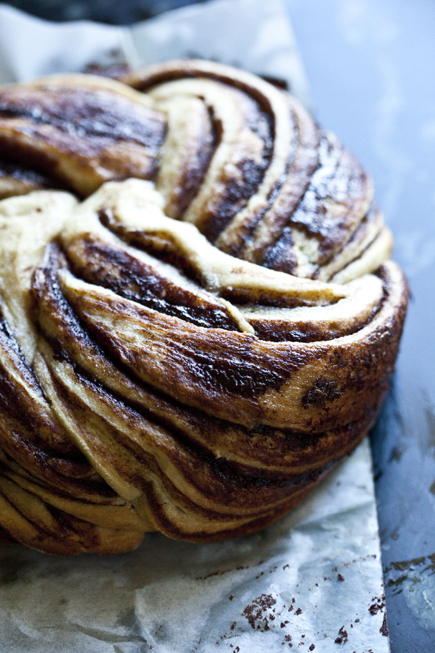 Last weekend I lived the ultimate bread bakers' dream. Thanks to my friends at Red Star Yeast I travelled to the heart of wheat country in Kansas and had the great honor of judging the National Festival of Breads baking contest. The contestants submitted their recipes and were chosen from hundreds of bread bakers from across the country. Eight women came to Manhattan, KS and baked in a theatre-style kitchen in front of about 1,500 bread lovers. They deserve a prize for that alone. The breads were all amazing, but one by Lisa Keys of Good Grief Cooks was the one that stood out to all the judges. Her Smokehouse Cranberry Cheese Bread had a combination of flavors, texture and beauty made this the clear winner. You can read all about the contest (you should consider entering for the next one), the contestants and their winning recipes at the National Festival of Breads.
Another absolutely gorgeous loaf that was baked for us was a chocolate swirl bread. I've recreated that idea with our Whole Wheat Brioche dough and a swirl of Nutella. It is healthy and decadent all at the same time and it's baked in a crock-pot. I turned to my crock-pot when I turned on the AC for the first time yesterday and I really didn't want to heat up the kitchen by cranking up the oven. The crock-pot is ideal for this Nutella swirl bread, since it fits the shape and we want a soft crust. The result was perfect.
Crock-Pot Nutella Swirl Bread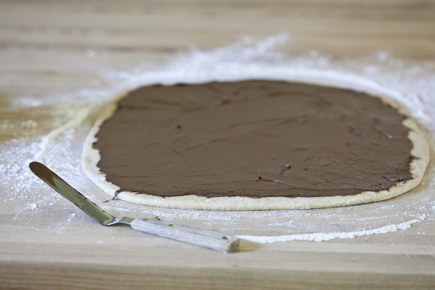 1 1/2 pounds brioche or challah. The doughs from The New Artisan Bread in Five Minutes a Day or Healthy Bread in Five Minutes a Day or Gluten-Free Artisan Bread in Five Minutes a Day will work equally well.
2/3 cup Nutella
Roll out the dough to 1/8-inch thick rectangle and spread the Nutella over the dough.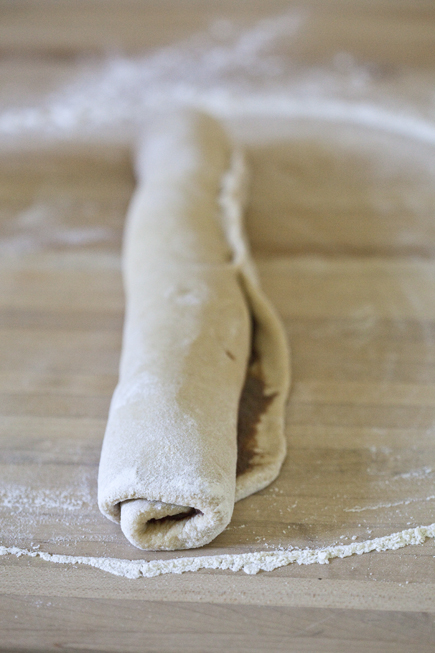 Roll the dough into a log and pinch the seam shut.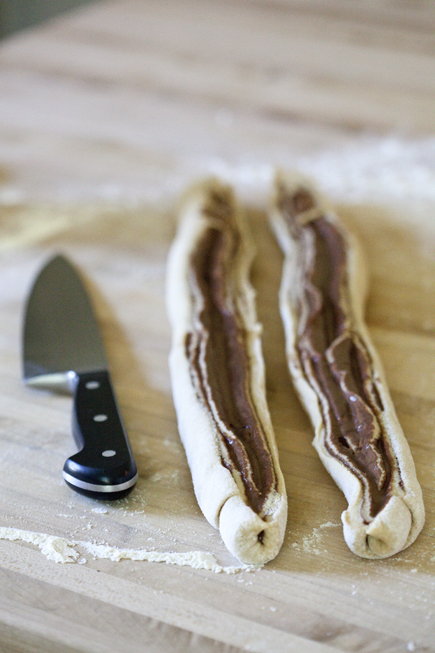 Cut the dough in half down the length of the log.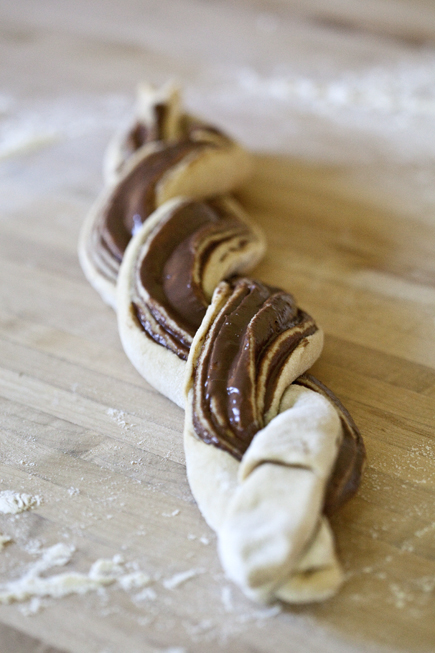 Twist the dough into a rope.
Coil the twisted rope to form a tight round loaf.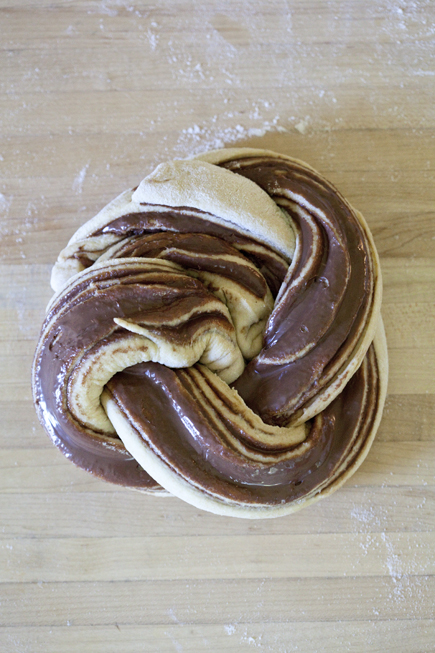 Tuck the ends under the loaf.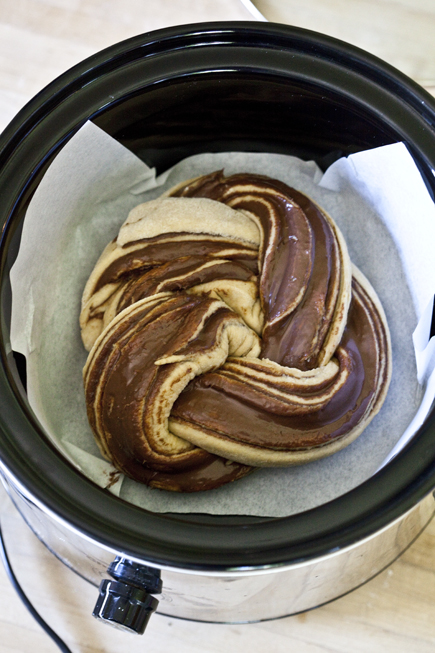 Place the loaf on a piece of parchment paper and set into the Crock-Pot. (No need to let the loaf rest or rise before you put it in the crock-pot and start it up. Super FAST and EASY!) Place the COVER on the crock-pot and turn to high. Let the bread bake for about 1 hour, but this may take slightly shorter or longer, depending on the machine.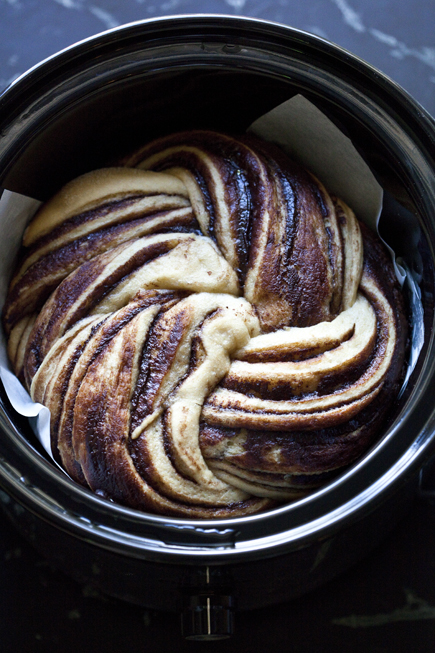 The loaf is done when you touch the top and it feels set and no longer mushy and raw.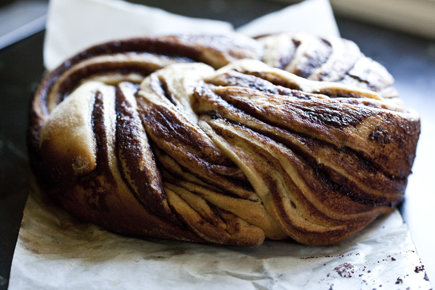 Remove from the crock-pot. Allow to cool before eating. (I have to say that, but we couldn't wait and ate it warm).
Enjoy other Twisted Breads and Crock-Pot Breads:
Onion Poppy Seed Twist Bread – this could also be made in a crock-pot
Cinnamon Brioche Wreath – try this in the crock-pot too
---
---