Milk and Honey Braided Buns with Dried Fruit and Pearl Sugar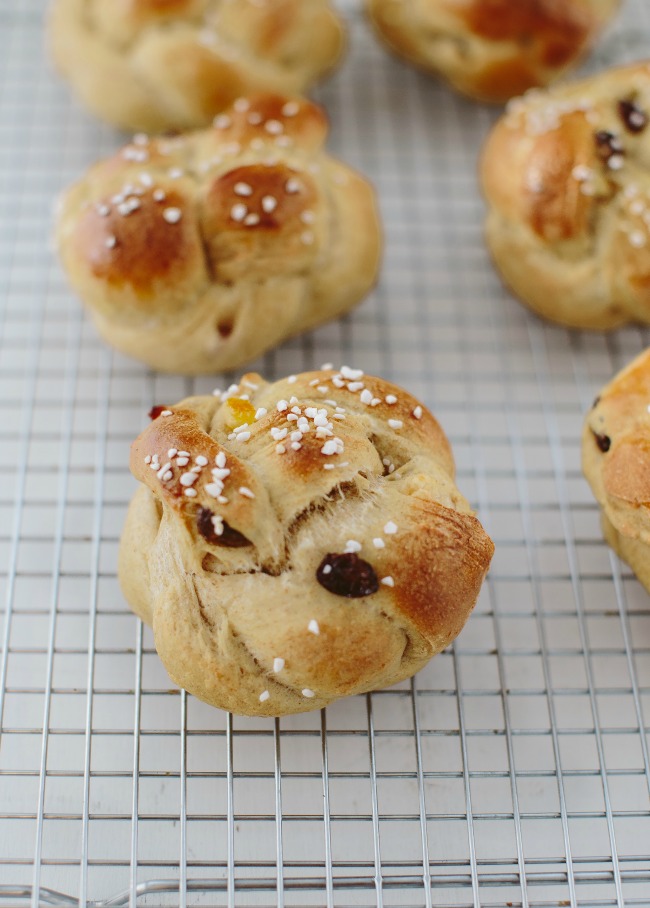 We've made plenty of delicious holiday breads here on our site (Christmas Stollen, Brioche Cake with Sugared Cranberries, Pumpkin Spice Monkey Bread, and Panettone, just to name a few), and we're going to add one more to the line up: Milk and Honey Braided Buns. Studded with dried fruit and topped with pearl sugar, these little braids are a lovely addition to any Christmas breakfast or New Years' Brunch.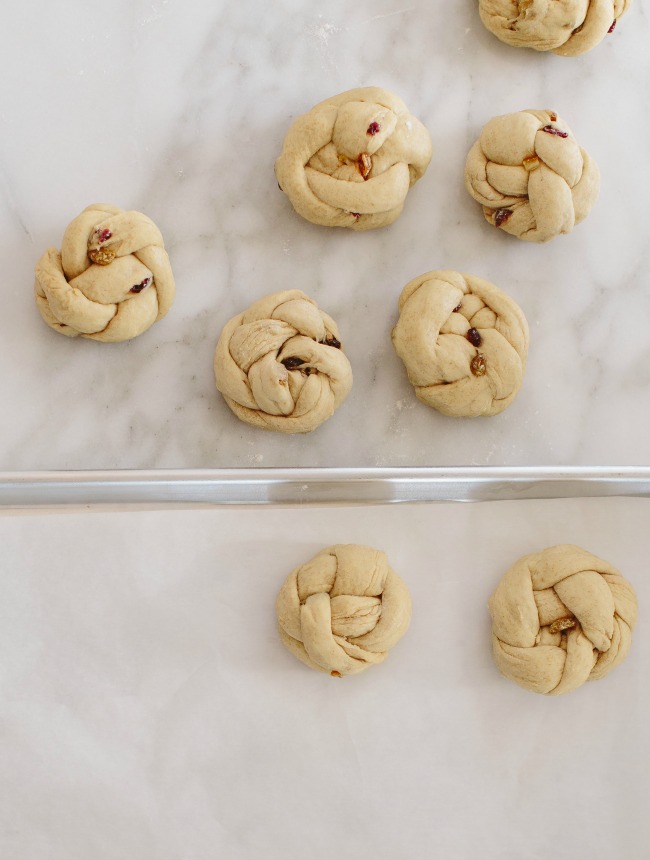 Milk and Honey Braided Buns with Dried Fruit and Pearl Sugar
From The New Healthy Bread in Five Minutes A Day, page 337
4 3/4 cups whole wheat flour
4 1/2 cups all-purpose flour
1 tablespoon granulated yeast
1 tablespoon kosher salt
1/4 cup vital wheat gluten
2 cups milk
2 cups lukewarm water
1/3 cup honey
2 large eggs, room temperature
3/4 cup dried fruit (eg., golden raisins, cranberries, and candied orange peel)
Egg wash (1 egg beaten with 1 tablespoon water) for brushing on the loaf
Pearl sugar, for sprinkling
Whisk together the flours, yeast, salt, and vital wheat gluten.
Combine the remaining ingredients and mix them with the dry ingredients until combined.
Cover (not airtight) and allow the dough to rest at room temperature until it rises and collapses, about 2 hours.
The dough can be used immediately after its initial rise, though it is easier to handle when it is cold. Refrigerate in a lidded (not airtight) container and use over the next 5 days.
On baking day: Dust the surface of the refrigerated dough with flour and cut off a 2-pound piece. Dust the piece with more flour and quickly shape it into a ball by stretching the surface of the dough around to the bottom, rotating the ball a quarter turn as you go.
Cut the dough into 3-4 ounces pieces (I made mine 4 ounces each).
Cut each piece into thirds. Stretch each piece into thin ropes, and braid the dough.
Tuck the ends under and pinch them together. Place the buns on a baking sheet and let rest for 20 minutes. Preheat the oven to 375F.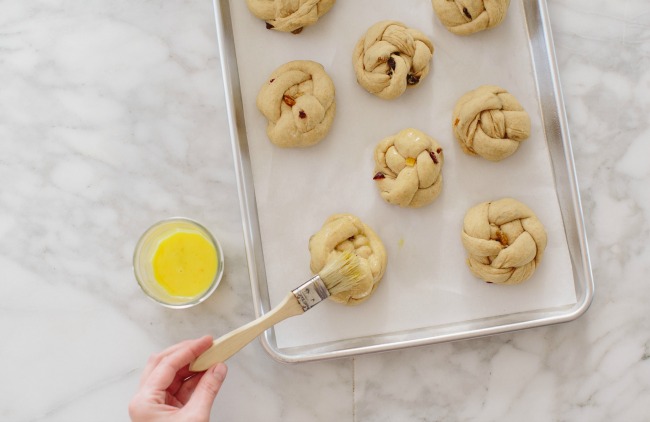 Brush each bun with egg wash.
Sprinkle the tops with pearl sugar.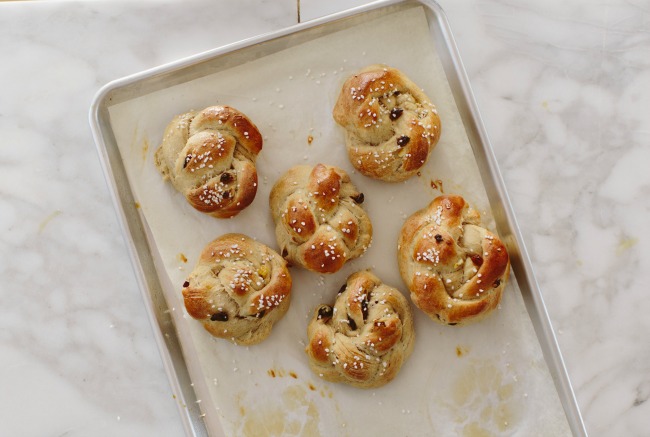 Bake for about 25 minutes. Serve slightly warm with butter, cheese, or jam.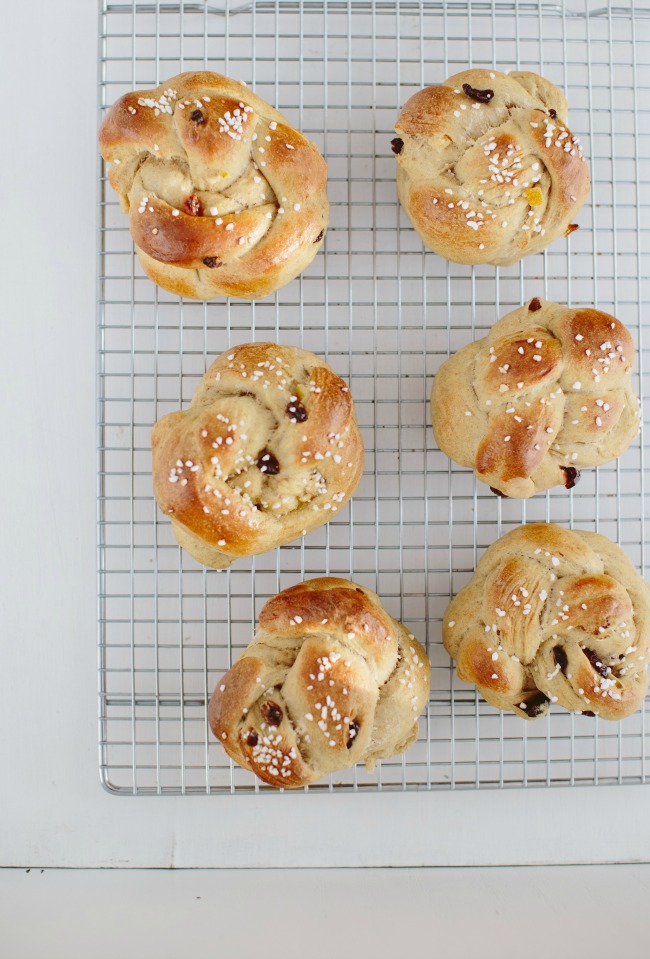 ---
---