Cream-filled Brioche Buns with Fruit for the 4th of July
We come to you again this week with one more 4th of July dessert, after realizing we didn't have a version of these brioche buns on our website. These sweet little treats are made with our no-knead dough, filled with pastry cream and fresh fruit, then sprinkled with pearl sugar, making these red, white, and blue desserts perfect for your holiday weekend, or any day this summer.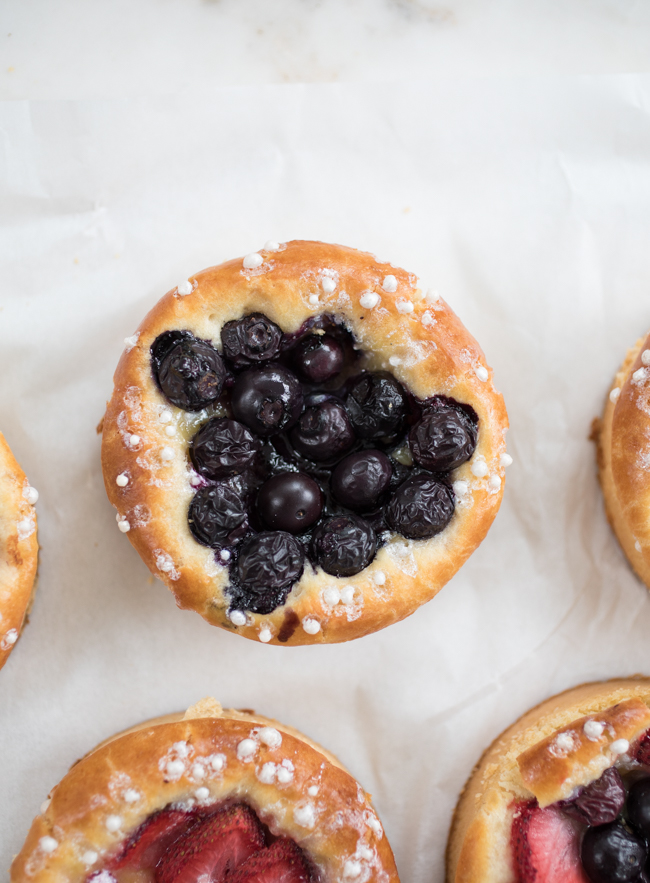 Cream-filled Brioche Buns with Fruit
2 pound Brioche dough (page 300 in New Artisan Bread in Five)
Egg wash (1 egg + 1 tablespoon water, whisked together)
1 cup Pastry Cream (page 348 in New Artisan Bread in Five)
2 cups fruit (sliced strawberries, blueberries, or raspberries work best)
Pearl sugar, for sprinkling
Divide the dough into 3 ounce pieces. Gently smooth the pieces into round balls of dough. Grease English Muffin Rings, and flatten the dough into 1/4 inch disks and place them in the molds on a parchment-lined baking sheet (if you don't have rings you can make them free form, but they won't keep their shape as well). Cover loosely with plastic wrap (spraying the plastic with a little cooking spray will help it not to stick to the top of the dough) and allow the dough to rest for 20 minutes. While the dough is rising, adjust an oven rack to the middle position and and preheat the oven to 350F.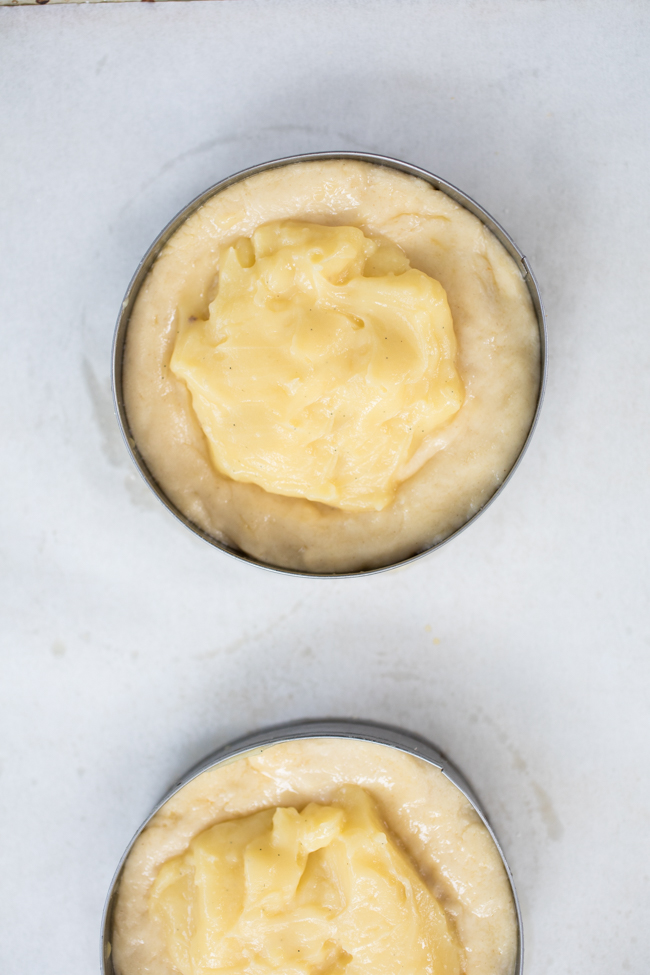 Use a pastry brush to brush each round of dough with egg wash. Gently press in the center of the dough to make an indentation. Fill the center with 2 tablespoons of pastry cream.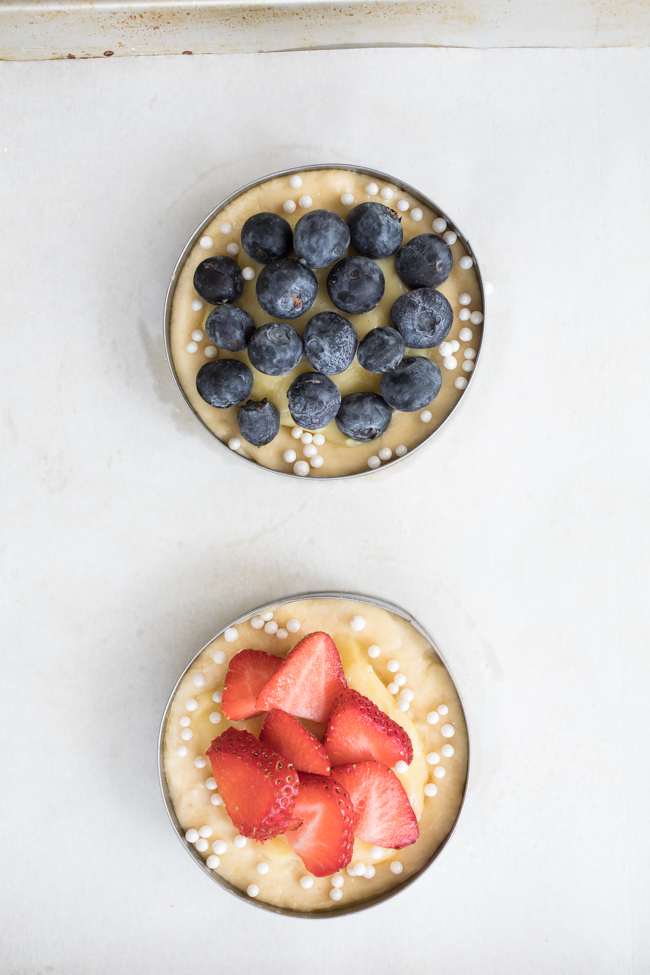 Place the berries over the pastry cream, and sprinkle the edges with pearl sugar. Bake for 20 to 25 minutes, until the buns are puffed and light golden brown.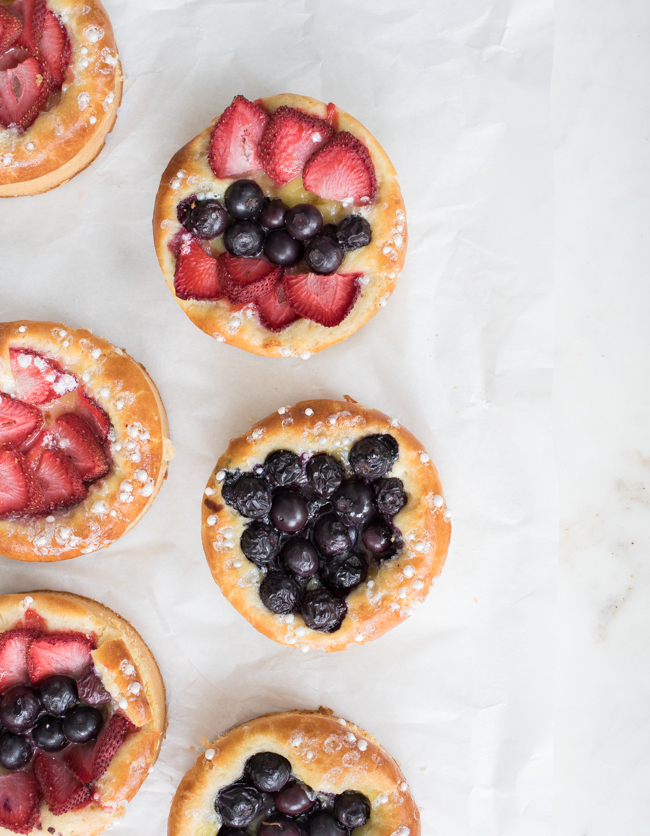 Eat the buns slightly warm; best eaten the same day they are made. Happy 4th of July!
---
---