Baking with Kids: Crock Pot Monkey Bread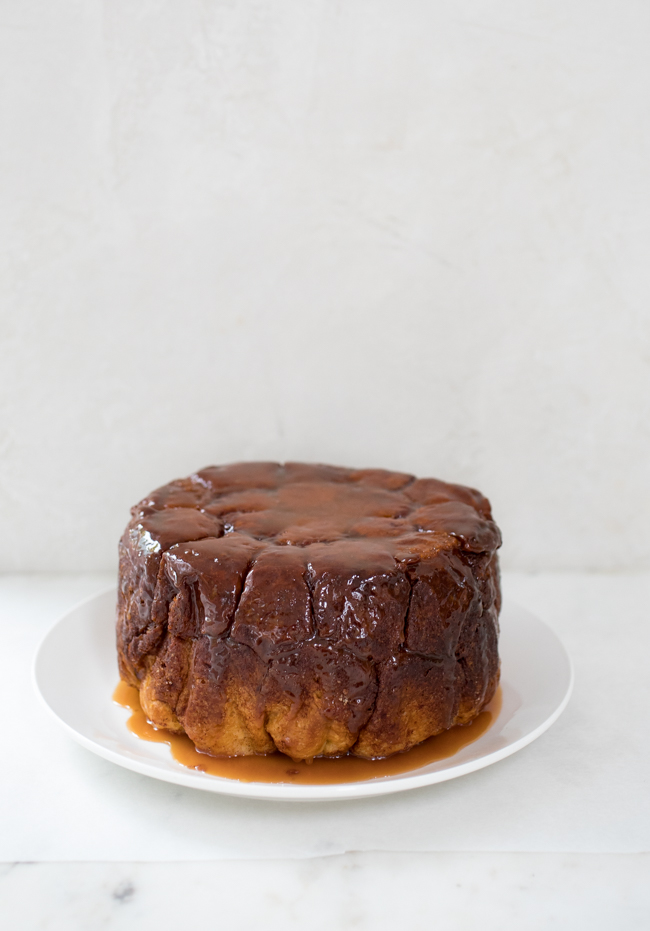 The school year is upon us, and many parents and kids alike are finding themselves in a completely new routine. Our children are trying to navigate distance learning, hybrid learning (or something in-between) while parents are juggling jobs and their new teaching career. It's wild, and often overwhelming, to say the least.
Since our kids are now home more, they are encouraged to take on more responsibility; we all have to pitch in to make our Covid lifestyles work. One area they are taking charge in is the kitchen: chopping vegetables, baking bread, and learning to use the Crock-Pot are all on their to-do lists.
There are several recipes here on our site for Crock-Pot breads, and they have been a huge hit. Teaching kids to use the Crock-Pot is a win-win: it's easier to use than the oven, and there is less chance of getting burnt transferring items in and out of it. Combine it with the ease of this no-knead bread, and the options are endless.
We've made this bread extra-simple by topping it with store-bought caramel sauce that is poured on after baking, so you don't have to worry about transferring and flipping hot caramel.
And, if you need more Crock-Pot ideas, check out Crock-Pot Cinnamon Rolls, Crock-Pot Challah, Crock Pot Brioche, Gluten-Free Crock-Pot Bread, and Crock-Pot Dinner Rolls.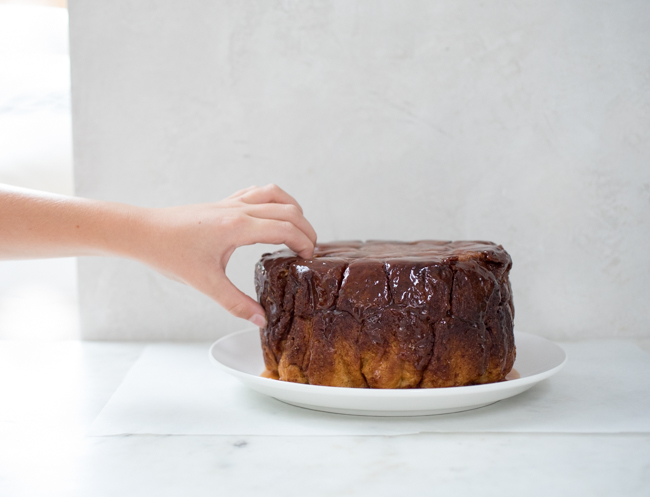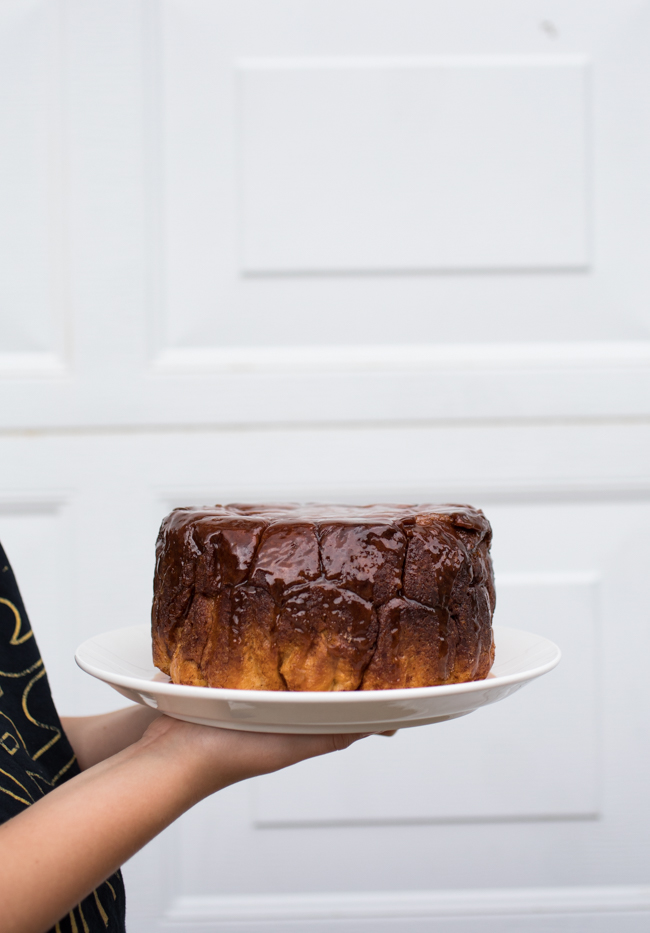 Brioche dough, from New Artisan Bread in Five Minutes a Day (makes about 4.5 pounds of dough)
1 1/2 cups lukewarm water
1 tablespoon granulated yeast (any type)
1 tablespoon kosher salt
6 large eggs
1/2 cup [170 g] honey
1 1/2 cups [340 g] unsalted butter, melted and cooled slightly
7 cups [990 g] unbleached all-purpose flour
Filling
8 tablespoons [1 stick, or 114 g] unsalted butter, melted
1 cup [200 g] granulated sugar
1 1/2 tablespoons ground cinnamon
1/8 teaspoon salt
3/4 cup store-bought Caramel Sauce
For the dough
Mix yeast, salt, eggs, honey and melted butter with water in a 6-Quart Round Food-Storage Container with Lid (not airtight) container.
Mix in flour without kneading, using a spoon, a Danish Dough Whisk or a heavy-duty stand mixer (with paddle). The dough will be loose but will firm up when chilled.
Cover (not airtight), and allow to rest at room temperature until dough rises for approximately 2 hours. Then refrigerate for at least four hours before first use; it is easier to handle when thoroughly chilled. This dough can be stored for up to 5 days in the fridge. Beyond that, the dough stores well in the freezer for up to four weeks in an airtight container, in one-pound portions. When using frozen dough, thaw and use as instructed.
For the filling
Line your Crock-Pot with parchment paper. You will use this paper to remove the monkey bread from the pot, so make sure it is coming up the sides of the Crock Pot (it may have some creases, but this won't affect the bread baking).
Sprinkle the surface of your dough with flour and take out a 1 1/2 pound piece.
Divide the dough into about 32 pieces, as even in size as possible, but perfection is not needed here.
Roll the dough into small balls. If the dough is sticking to your hands, coat your palms with a small amount of flour.
Combine the sugar, salt, and cinnamon in a bowl. Drop the dough balls into the melted butter, then the bowl of cinnamon sugar and roll them around to coat them evenly.
Place the balls in the lined Crock-Pot, cover and turn it to high.
Leave the crock pot covered until the dough is cooked through and springs back when touched, anywhere from 1 to 2 hour, depending on your Crock-Pot. Use the parchment paper to remove the Monkey bread from the pot.
Flip the monkey bread onto a serving plate and remove the parchment paper (which is now the top).
Drizzle the Monkey Bread with the caramel sauce and let cool for 5 to 10 minutes. Eat and enjoy!
Red Star Yeast provided yeast samples for recipe testing, and sponsored this post.  
Note: BreadIn5.com is reader supported. When you buy through links on the site, BreadIn5 LLC earns commissions.
---
---