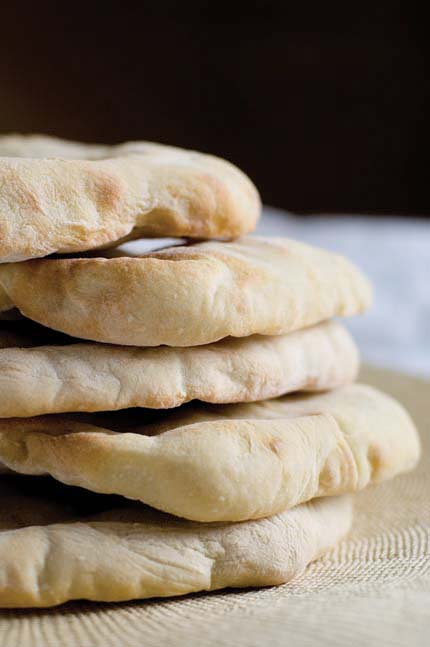 (photo by Mark Luinenburg from Artisan Bread in Five Minutes a Day)
Pita bread is a simple, unadorned flatbread that dates back to antiquity. You simply roll out your favorite non-enriched dough as thin as possible and bake it on a hot stone. There is no resting time or other ingredients to prepare, so you can have it in a matter of moments. Despite its simplicity pita is one of the tastiest breads we make. Perhaps it is all of the surface area and the soft chewy crumb? This time of year I bake the pita on a hot baking stone in the oven (without steam), but in the summer I make it on the grill directly on the grate.
Happy Birthday Jeff, I hope you are enjoying the beach!!!