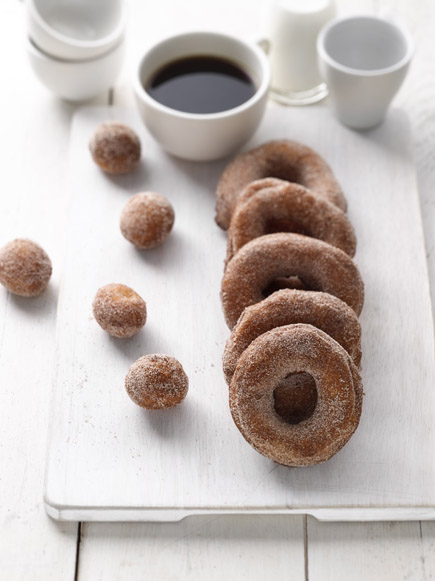 (photo by Stephen Scott Gross, styled by Sarah Kieffer)
"…Of apple-picking: I am overtired
Of the great harvest I myself desired.
There were ten thousand thousand fruit to touch,
Cherish in hand, lift down, and not let fall.
For all
That struck the earth,
No matter if not bruised or spiked with stubble,
Went surely to the cider-apple heap
As of no worth…"
Robert Frost After Apple-Picking
This time of year nearly everything worth eating has apples in it. This gluten-free brioche from
Gluten-Free Artisan Bread in Five Minutes a Day
is made with the rich, slightly cloudy apple cider, which has a wonderful tang to it and isn't overly sweet. You can use the clear apple juice, but it doesn't have the same depth of flavor. This gluten-free brioche dough is wonderful baked in a loaf pan, made into a coffee cake or fried and dusted with cinnamon sugar like these doughnuts.