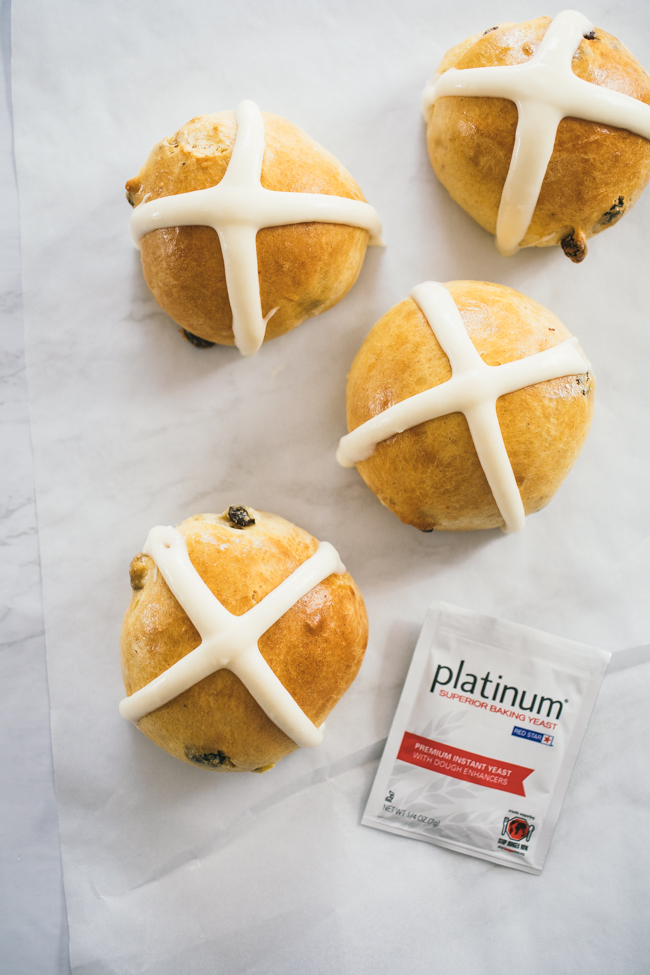 Hot cross buns, hot cross buns, everybody loves hot cross buns! are the words to the children's song, and they hold true even now. These little buns are traditionally served at Easter time: A sweet dough that is spiced, studded with dried (sometimes candied) fruit and decorated with a cross made of icing. I made them after many requests and my kids devoured them within minutes; they were nervous about the raisins, but the cream cheese crosses and scent of cinnamon and nutmeg drew them in.
As I researched these delicious buns I realized that there are just as many ways to make them as there are families who bake them. Some people slash the dough to make the cross, others use a flour and water paste to create the symbol and others use the sweet icing. Tell me how you make your buns, and if you don't have a family tradition yet, you can start with these!
If you follow along on Breadin5's Instagram, you can watch the bun-making in an Instagram story. The recipe comes from the latest book, Holiday and Celebration Bread in Five Minutes a Day, which also has a whole chapter on Easter bread recipes.