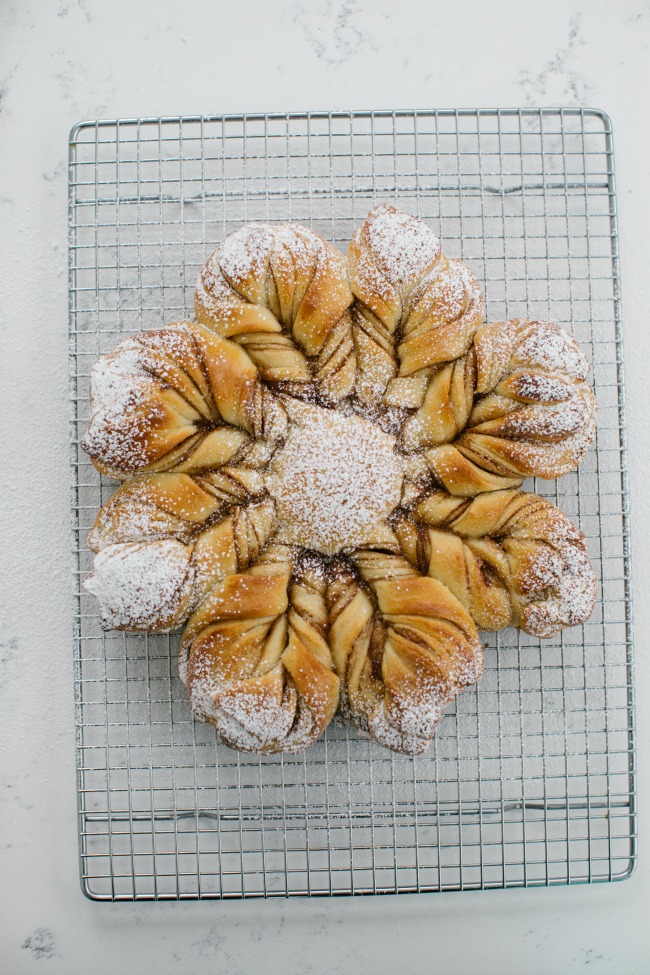 This fanciful holiday bread made it into our newest book, Holiday and Celebration Bread in Five Minutes a Day
, and it is one of the prettiest, easiest and most sensational breads to make for a family gathering or work party.
This Holiday Star Bread has been making the rounds all over social media, so I decided to try it with some of our no-knead Challah dough. I'm happy to report that it works quite well, and it is not that difficult to make. Most of the recipes online have the same directions for shaping the star, so I borrowed from those when practicing, but substituted pumpkin pie spice for the cinnamon just to change things up a bit. We also have a variation with jam, but Nutella or many other fillings would be fun, so if you are interested in playing around with recipe, there is room for your own interpretation. If you do end up making this bread and post on social media, tag #breadin5 so we can see your creations! You can also find us on Instagram at @breadin5.