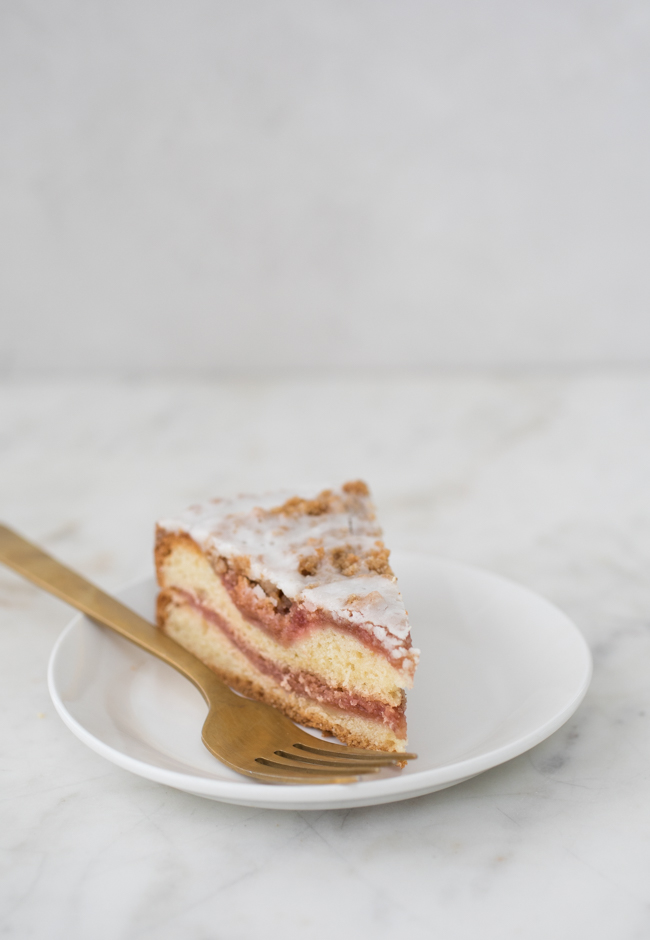 It's Mother's Day this weekend (you remembered, right?) and if you are celebrating your Mom or any other women in your life, we have a lovely (and easy!) coffeecake for you to put together. It is made with our 5 minute no-knead brioche and a delicious strawberry-rhubarb filling, but in a pinch you can use your favorite store-bought jam to substitute. We also have a coffeecake in Blueberry if that is more your jam (pun intended).
Other Bread in 5 news: Zoe did a Instagram live with our no-knead brioche, and made cinnamon rolls! You can watch her here shape the buns and cook them (and some other treats) in the slow cooker. We also have a recipe for Crock Pot Cinnamon Rolls if you'd rather take that route for Mother's Day.
We have updated our Sourdough Starter post, with more helpful tips and troubleshooting suggestions. We also have a FAQ page we are constantly updating if you are having issues with your bread baking.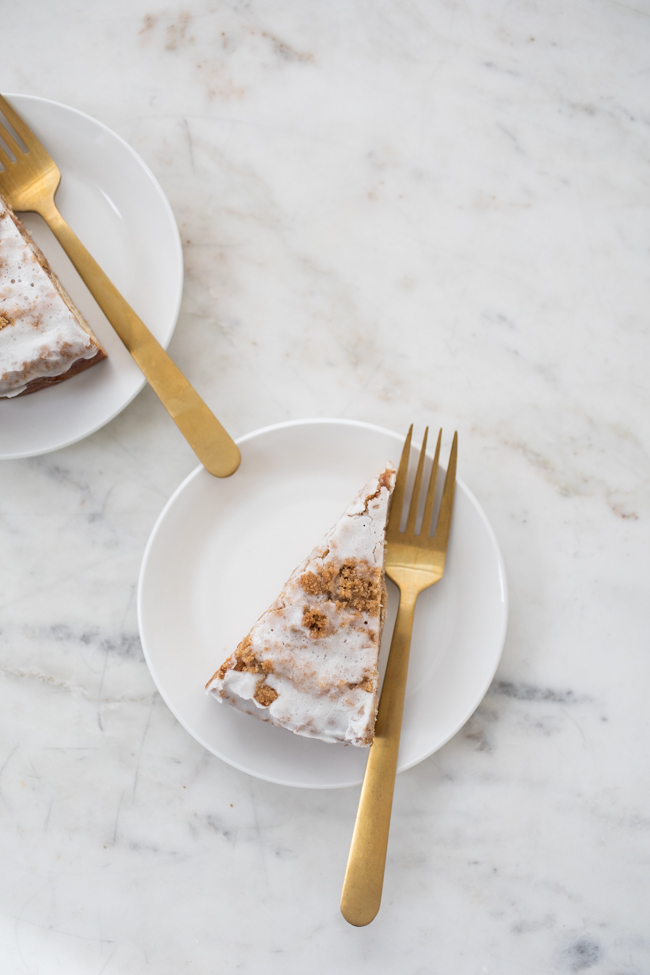 Strawberry Rhubarb Streusel Coffeecake
Streusel Topping
2/3 cup all-purpose flour
1/3 cup brown sugar
1/3 cup granulated sugar
1/2 cup almond flour or oats
2 teaspoons ground cinnamon
1/4 teaspoon salt
6 tablespoons unsalted butter, room temperature
Strawberry Rhubarb Filling
1 cup rhubarb, chopped into 1-inch pieces
3 ounces strawberries
1/4 cup granulated sugar (if your rhubarb is really tart, you can add up to 1/2 cup sugar total, however the streusel and icing will add a lot of sweetness, so it's better to keep the jam slightly on the tart side)
Pinch salt
1 pound (grapefruit-size portion) Brioche dough, from New Artisan Bread in Five Minutes a Day
Icing
2 ounces cream cheese, room temperature
2 tablespoons milk
Pinch salt
1/2 teaspoon pure vanilla extract
1 to 1 1/4 cups confectioners' sugar
Prepare the streusel topping: In the bowl of a stand mixer, combine the all-purpose flour, sugars, almond flour, salt, and cinnamon on low. With the mixer on low, add the butter, one tablespoon at a time, until the mixture comes together but still is quite crumbly.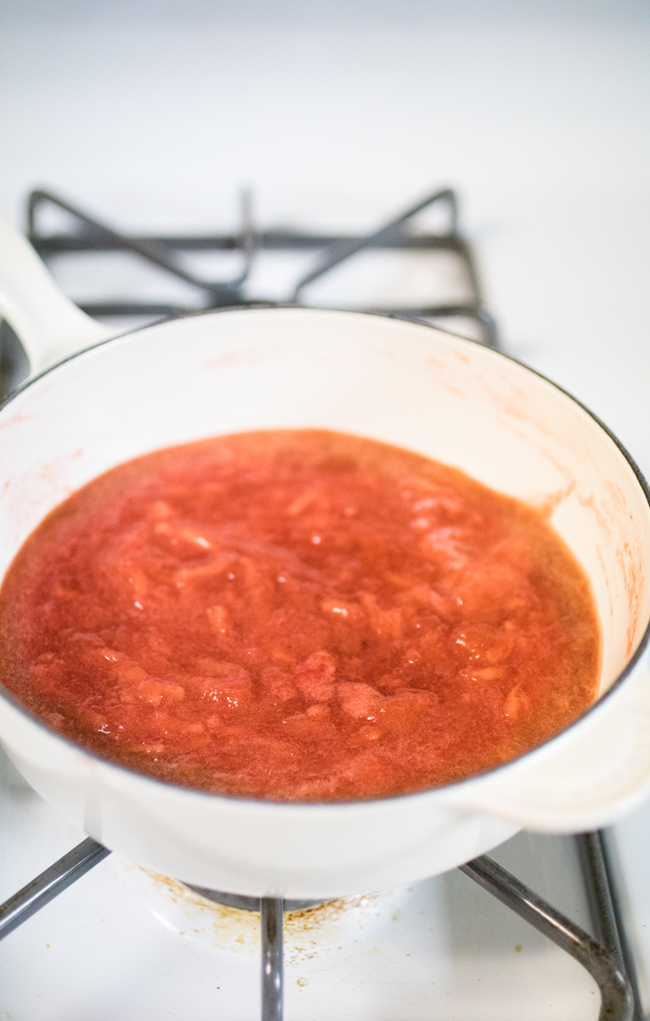 Prepare the fruit filling: Place the rhubarb, strawberries, sugar, and salt into a medium pan and simmer over medium-low heat for about 30 to 40 minutes, stirring often, until the rhubarb and strawberries have broken down and the jam has thickened. The jam will cling to a wooden spoon when it is done. Remove from the heat and allow to cool to room temperature. Refrigerate the jam until ready to use. (Taste your jam – if it is a little flat, you can add a squeeze or two of lemon juice – about 1/2 teaspoon at a time, until it brightens the flavor.)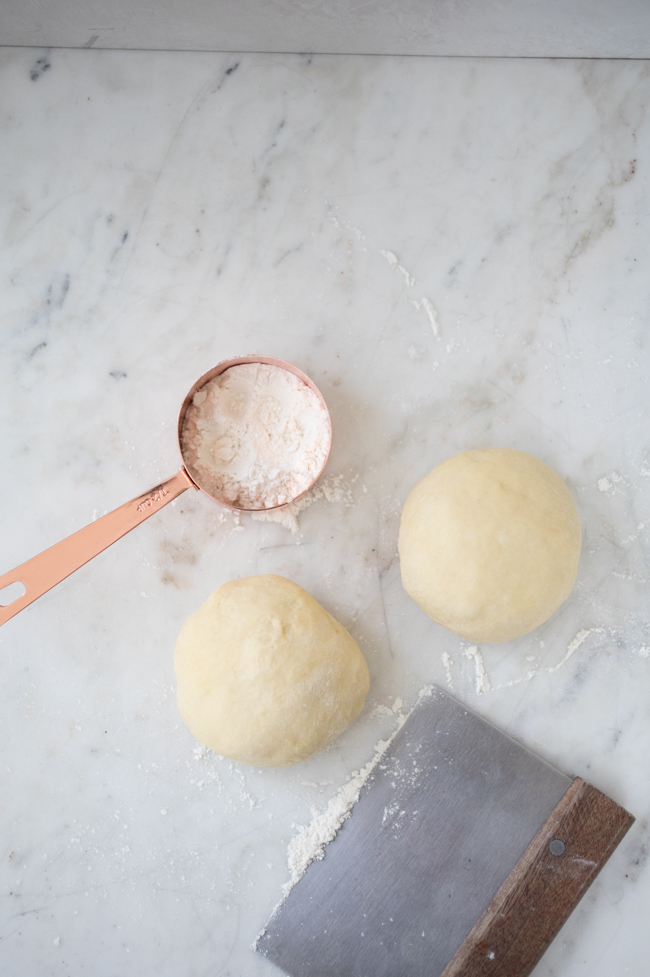 Grease an 8-inch springform cake pan with butter and dust with flour. Set aside. Dust the surface of the refrigerated dough with flour and cut off a 1-pound piece. Divide the piece in two, dust with more flour, and quickly shape each piece into a rough ball by stretching the surface of the dough around to the bottom, rotating the ball a quarter-turn as you go.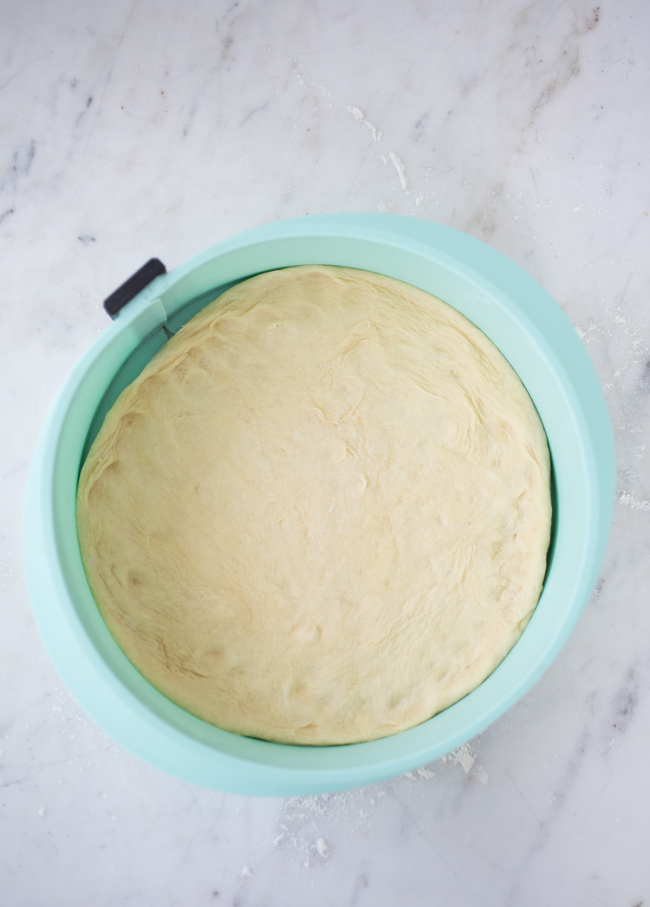 Roll the balls out into two 1/4-inch thick rounds, about 9 inches across. As you roll out the dough, add flour as needed to prevent sticking. Place one of the dough rounds in the bottom of the prepared pan.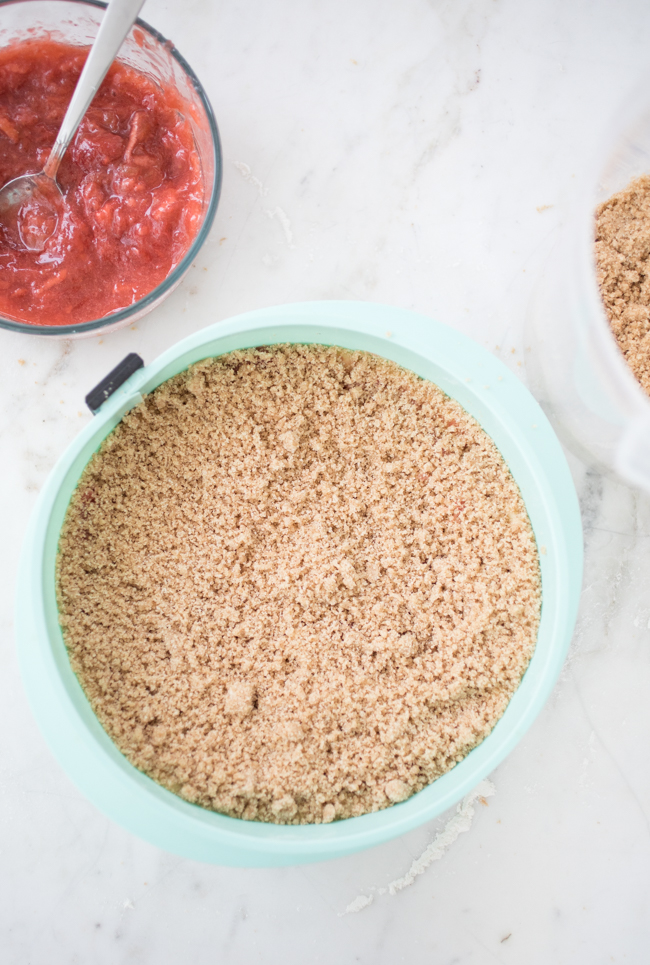 Top with half of the fruit filling and and sprinkle half the streusel topping over it. Repeat with the remaining dough round, fruit filling, and streusel.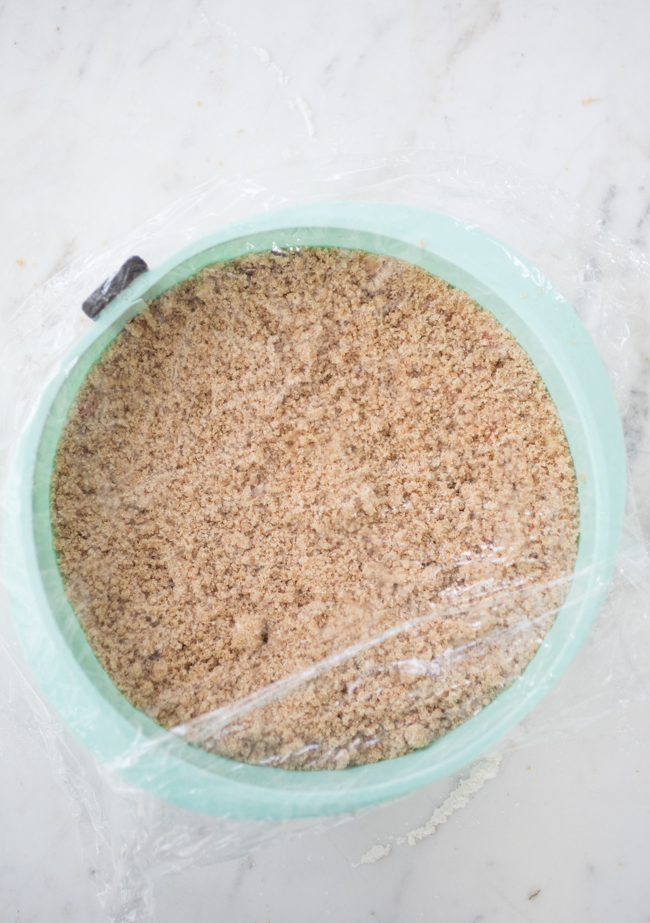 Cover loosely with plastic wrap and allow to rest at room temperature for 90 minutes. Preheat the oven to 350F, with a rack placed in the center of the oven. Bake for 55 to 60 minutes.
While the cake is baking, prepare the icing: In a small bowl, mix the cream cheese, milk, salt, and vanilla until smooth. Add 1 cup of the confectioners' sugar and mix again until smooth. If the mixture is too thin, add more powdered sugar until the desired consistency is reached.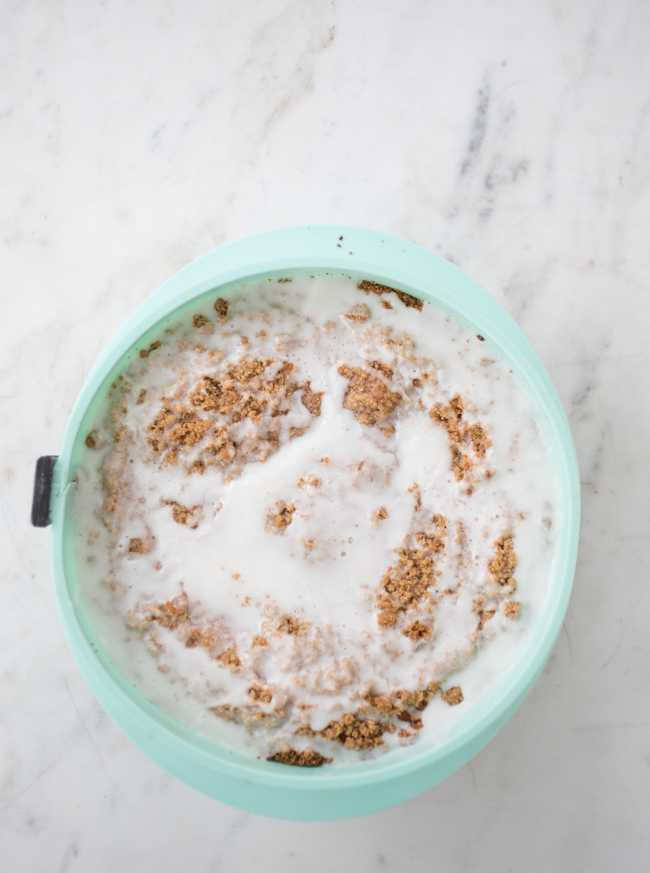 Move the cake pan to a wire rack and let cool for 10 minutes. Pour the icing over the cake, and then let it continue cooling for 20 minutes.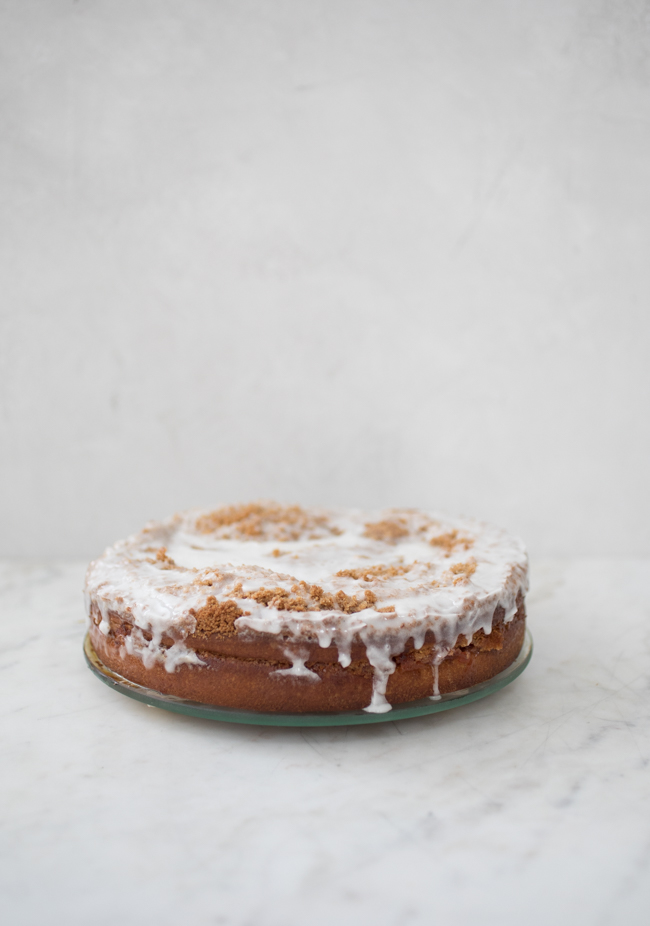 Remove the cake from the springform pan while it is still warm.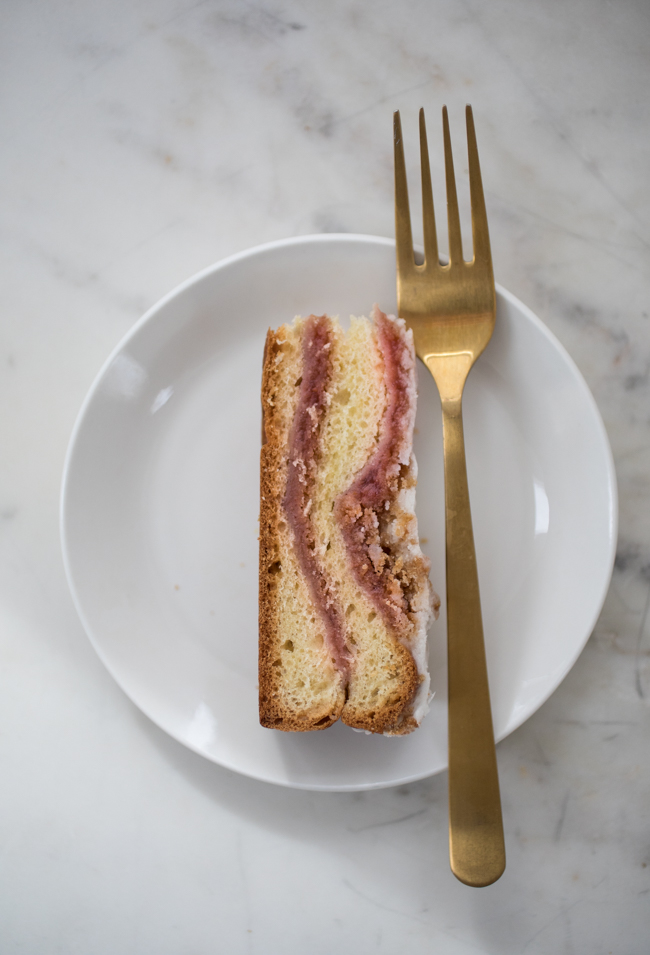 Serve the cake warm or at room temperature.