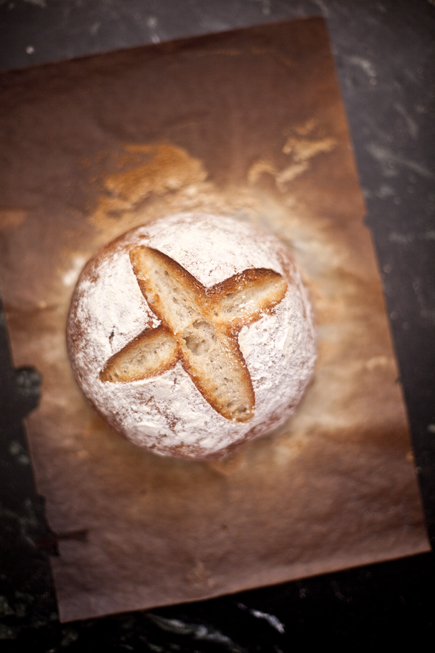 The idea for a gluten-free version of The New Artisan Bread in Five Minutes a Day started here on the website. People were writing in to say they loved the method, but couldn't eat wheat. It set off a quest to develop recipes that fit this fast and easy method but used flours that were gluten-free. Gluten-free breads have appeared in all of the books since then, but they were just small chapters among a bunch of wheat filled recipes. It seemed unfair to the folks who couldn't eat wheat to buy a book filled with recipes that didn't suit their needs, so… a book just for them. Last week Gluten-Free Artisan Bread in Five Minutes a Day came out–here is its Master Recipe.
There's been great feedback from the original gluten-free recipes, but what you see here is even further simplified. That meant developing two flour mixes that all our recipes are based on, so you just have to mix the flour once for many loaves. You just mix up a big batch of our Gluten-Free All-Purpose Flour Mix and/or our Whole-Grain Gluten-Free Flour mix and you'll be able to quickly mix and bake all 90 gluten-free artisan bread recipes in our book. (Commercial flour mixes haven't worked well for breads made from stored dough).
I also wanted to provide recipes that are mostly vegan (no eggs) and dairy free. Because eggs are a leavening ingredient, we do like the Master Recipe made with eggs for a lighter loaf. In fact, we find that the dough made with egg whites is the lightest of all the options. You can also use an egg substitute if you choose not to use eggs. And as always with the method, you save time by mixing a large batch and storing it in the refrigerator, pulling off dough to use as you need it.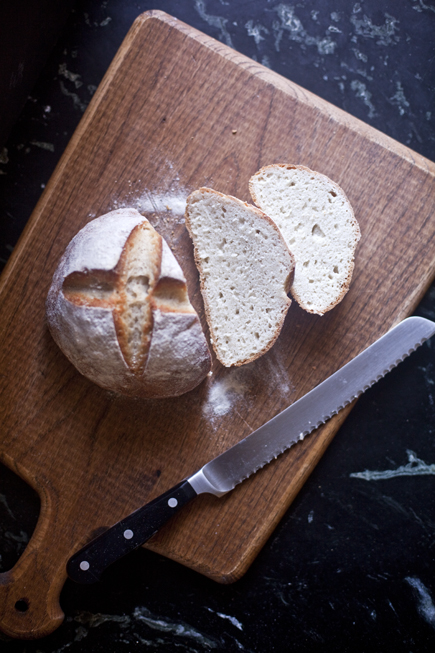 The following recipe is the Master Recipe from GFABin5 made with egg whites, but you can make the same recipe with whole eggs, egg substitutes or without any eggs at all. (more…)