Crazy for Fresh Doughnuts!
After a bactch of doughnuts for a party, the next morning the oil was still on the stove, albeit cold–but there was brioche dough left in the bucket…
Roll the brioche dough out to 1/4 inch thick. Using a biscuit cutter and a small round cookie cutter shape the doughnuts. Make sure to save the holes to fry up.
Fry them in the oil as you would the beignets on page 197.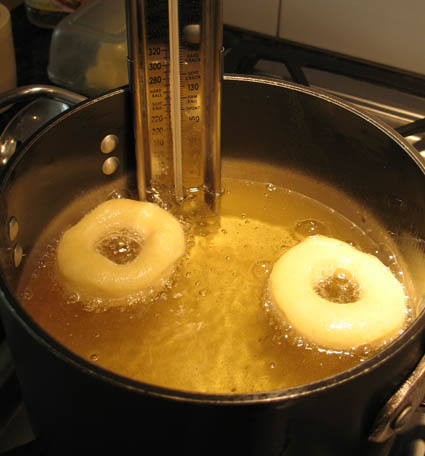 Lay the doughnuts out on paper towel to drain off any excess oil.
Dust with powdered sugar, pour that cup of coffee and read the paper!
---
---