Brioche à Tête on Mother's Day!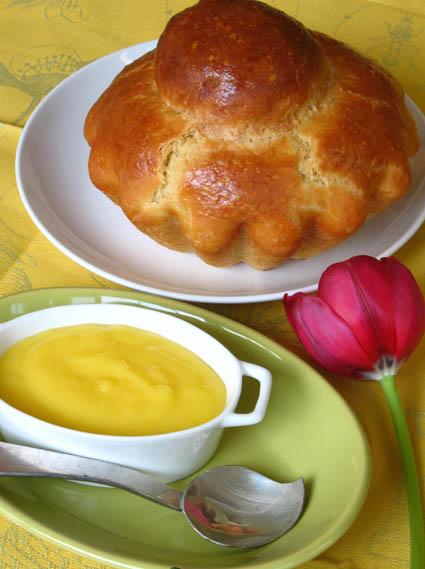 This is a fabulously simple bread to make, and incredibly quick if you have a bucket of Brioche dough on hand. You can bake the bread in a loaf pan but for the Brioche à tête (tête means head) you really want to have the traditional fluted pan. It will be wonderful served with Lemon Curd (page 228) and jam on Mother's Day this weekend. Not to mention its shape reminds me of the Venus of Willendorf, the ultimate 25,000 year old symbol of being a mom!
Happy Mother's Day to all the proud moms!
Now let me show you how to shape the Brioche à tête. Start with your bucket of chilled dough and a well oiled/buttered Brioche pan.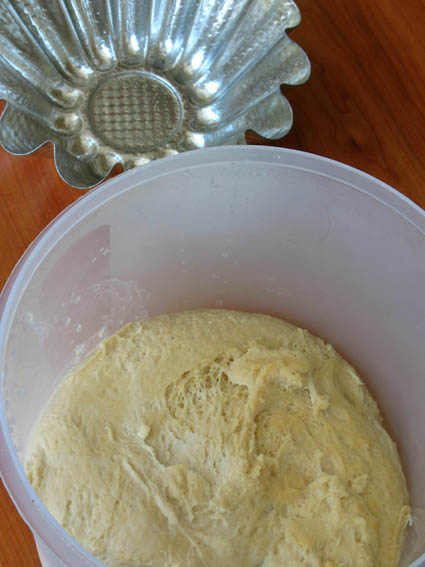 Cut off a 1 pound piece of dough (or an appropriate sized piece for the pan you are using, there are mini pans available) and form into a boule.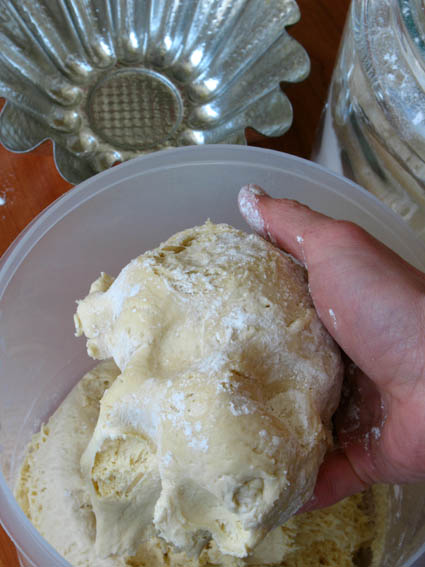 Place it seem side down in the pan.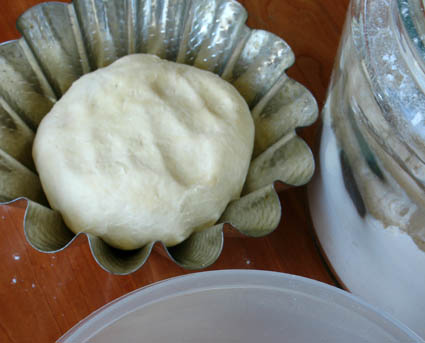 Take a small 3-ounce piece of dough (or one proportionately smaller than your first piece) to create the tête. First form it into a small boule,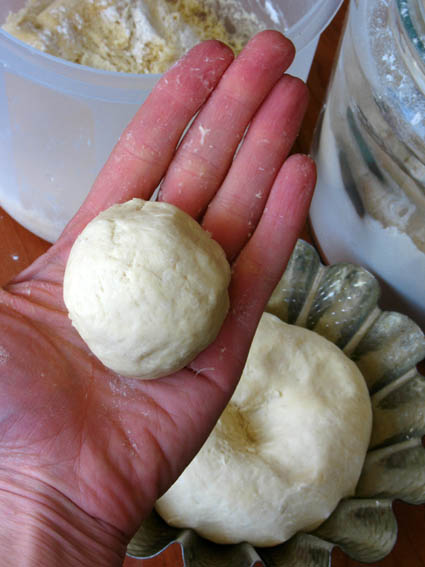 then roll one end of the dough between the palms of your hands to create a tear drop shape.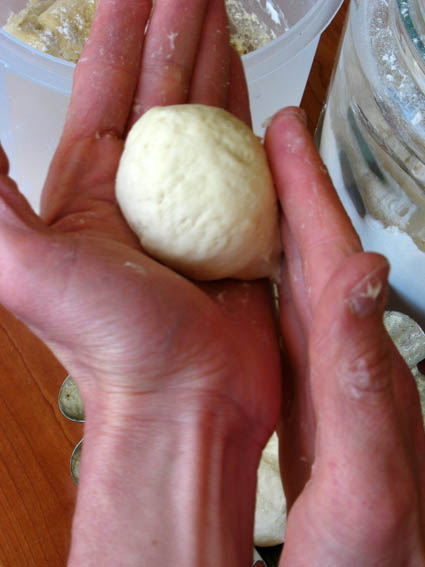 Make a deep and wide indentation into the larger ball of dough.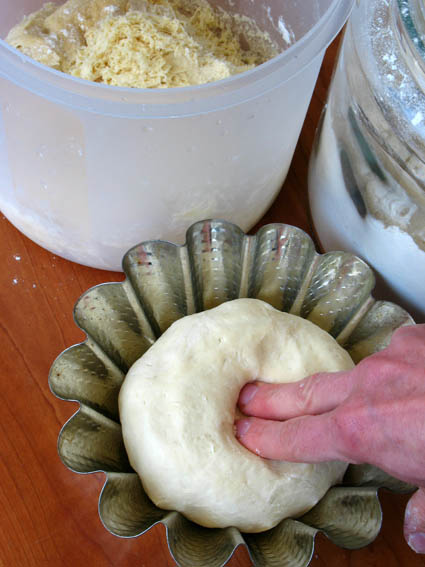 Place the tear shaped piece into the indentation so that the part sticking up looks like a small ball resting on the large ball.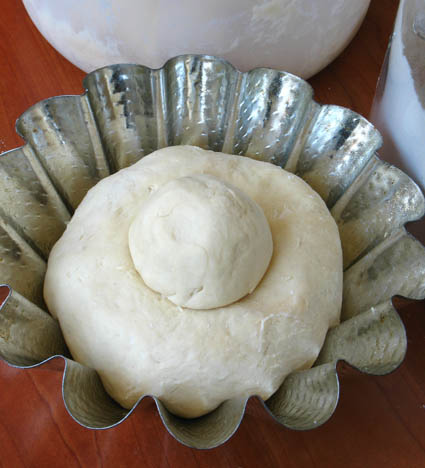 Cover loosely with plastic and let rise. Brush with egg wash and bake as directed (page 191).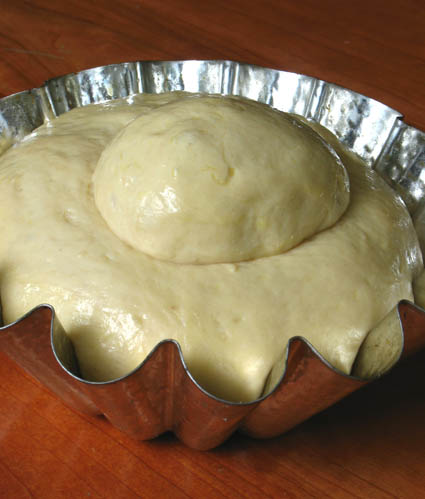 Allow the bread to cool for a couple of minutes in the pan and then turn it out onto the cooling rack. You need to remove it from the pan so the bread doesn't get soggy.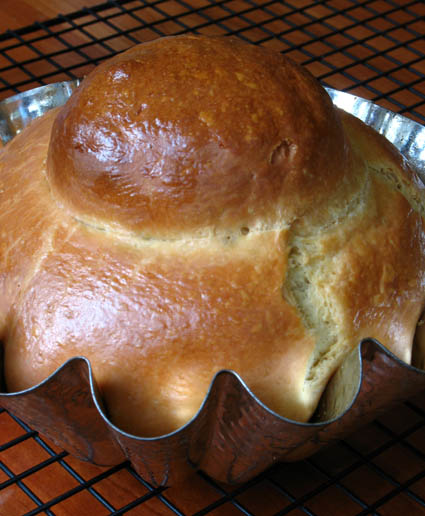 Serve with Lemon Curd (page 228) or Laura's Marmalade (page 96).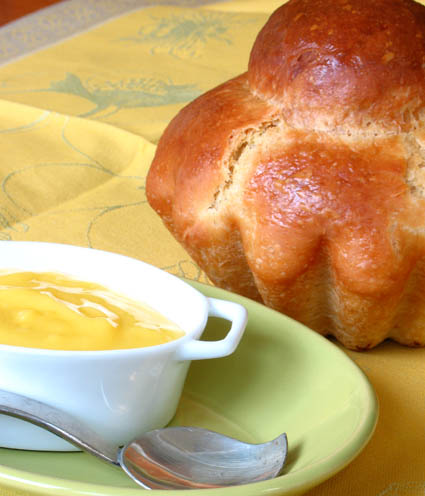 ---
---