How'd That Fresh-Ground Whole Wheat Store? Report at 15 Days
Back on November 11, I posted about my experiences with fresh-ground whole wheat, and I promised I'd come back and let you know how the dough stored.  Short answer:  pretty well.  I baked off some of the dough on day 10 of the batch-life, and it did beautifully.  Here, pictured above, is the same batch on day 15, which is a day longer than we usually recommend.  I had a feeling that it was going to be OK when I took the jar out of the fridge (remember, don't screw the top down if you store dough in jars– gas is still being produced and this could cause a hazard).  You can still see some decent hole structure: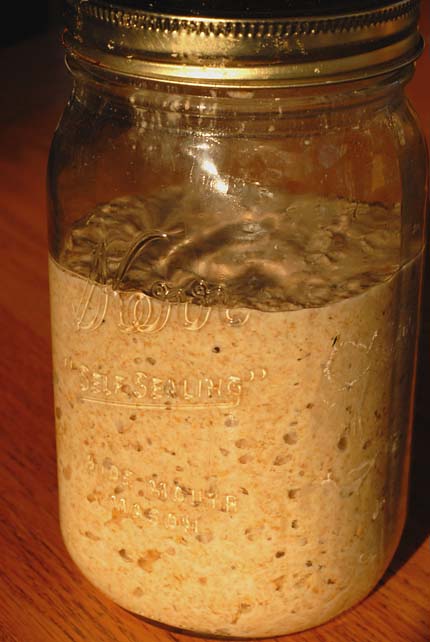 So, I'm liking this fresh-ground wheat.  Very curious as to all your experiences with it.
Follow us on Twitter:  http://twitter.com/ArtisanBreadIn5
---
---