Brötchen! GF book is released in Germany: "Glutenfreies Funf-Minuten-Brot"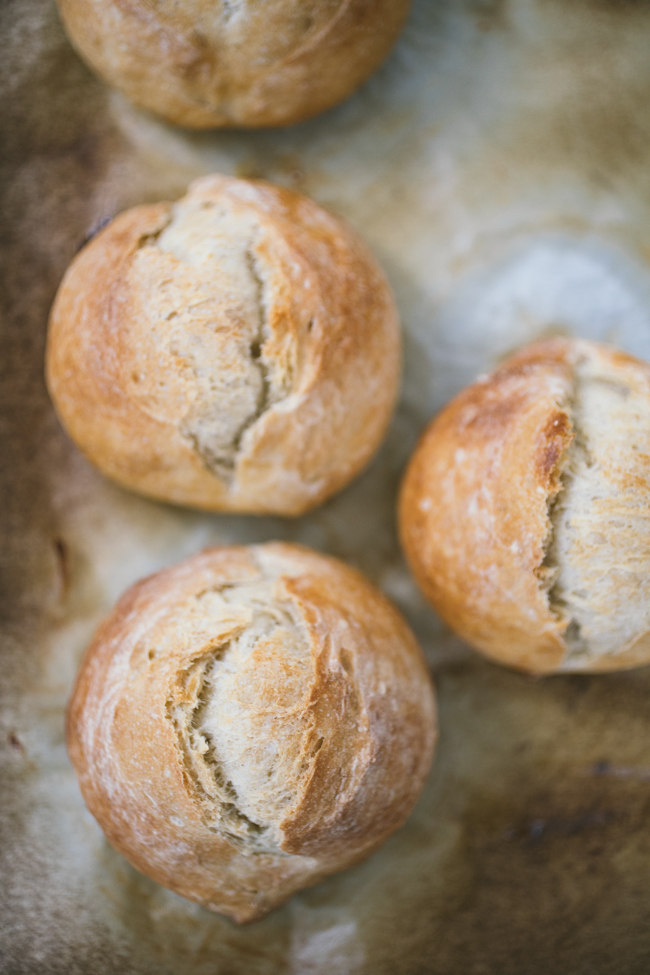 Gluten-Free Bread in Five Minutes a day was first published in the US (in English, of course), and now in Germany (in German of course), where it was published this Spring by Unimedica. "Glutenfreies Funf-Minuten-Brot" is available all over Germany, on AmazonDE, and even in the US.
Here are some Brötchen (German for "little bread"), based on an egg-white enriched dough which creates an incredible crust and crumb. This is BreadIn5's first post with instructions for baking with wheat OR gluten-free flour! The egg-white especially lightens up the gluten-free version. Note: these pictures are of the wheat-based brotchen.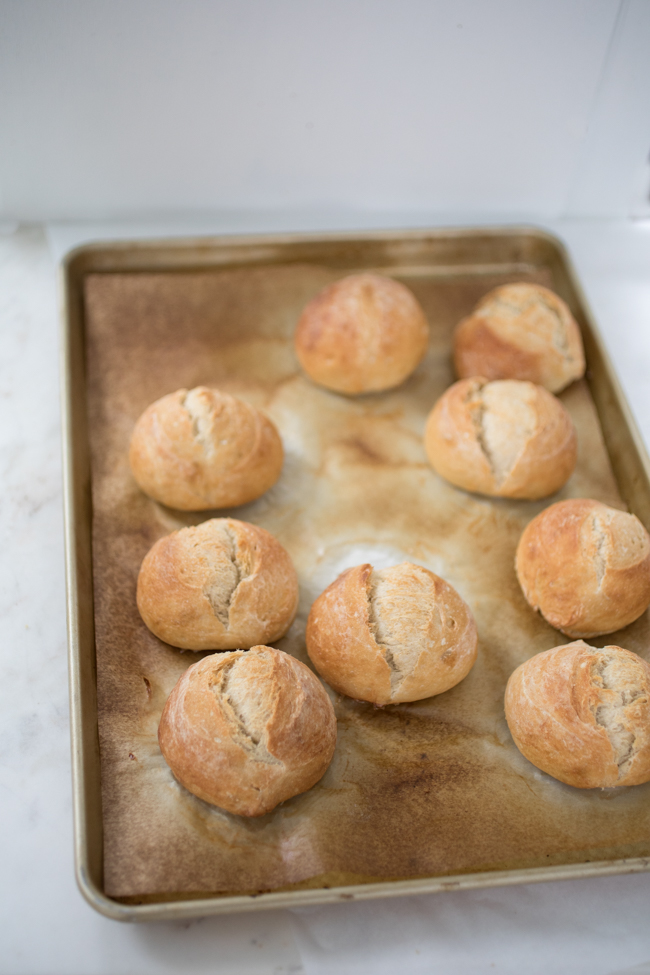 Brötchen (makes about 10 or 11)
2 pounds Master Wheat Recipe Egg-White Enriched (see below) or Gluten-Free Master Recipe Egg-White Enriched using the Gluten-Free All-Purpose Flour Mix
Preheat the oven to 450F, with an empty metal broiler tray on any shelf that won't interfere with the rising brötchen.
Cut off 3-ounce (peach-size) pieces of Egg White-Enriched Dough (see below) and quickly shape into balls, then pinch to form an oval shape. Allow to rest, 2 inches apart, on a baking sheet prepared with oil, butter, parchment paper, or a silicone mat for 20 minutes.
Brush the tops with egg white and cut a single lengthwise slash into the top of each roll, using a serrated knife.
Place the baking sheet in the oven, pour 1 cup of hot water into the broiler tray, and quickly close the oven door. Bake the rolls for about 25 minutes, or until richly browned. Serve slightly warm.
Egg-White Enriched Wheat Dough: Put 3 egg whites into the bottom of a measuring cup, then add water to bring the total volume to 3 cups of liquid in the Master Recipe (or on page 53 in New Artisan). All other ingredients and measurements are the same. Refrigerate for up to 5 days before freezing in 1-pound portions. This dough is great for brotchen, but you can use it for other rolls or bread as well. The egg-white variation for the gluten-free dough is at the
Gluten-Free Master Recipe.
Need help with your Gluten-Free Dough? Here's a video to show you what it should look like!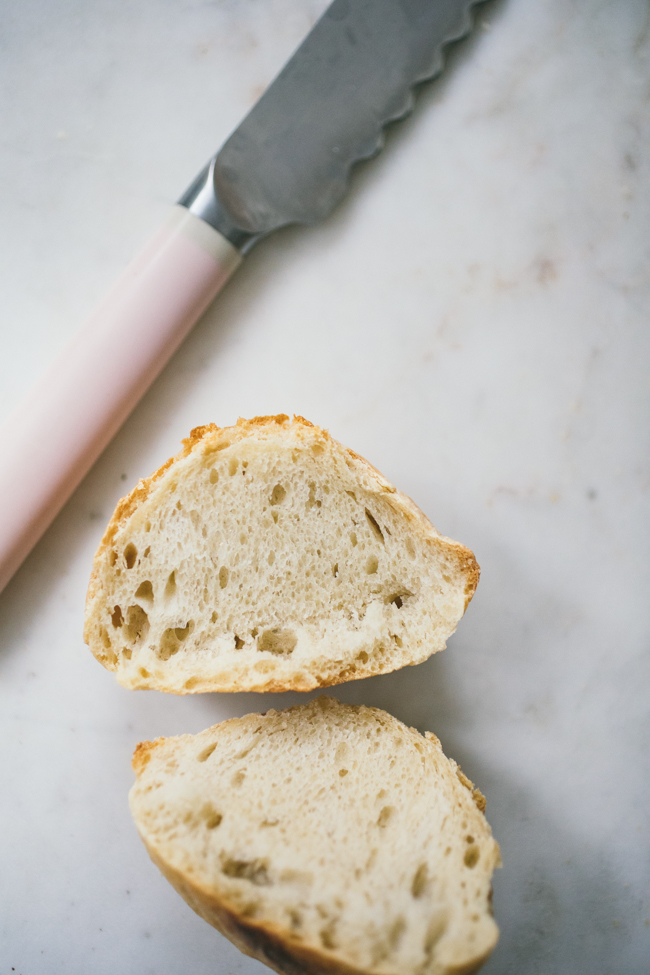 You can also bake the Brötchen as a boule, if you want!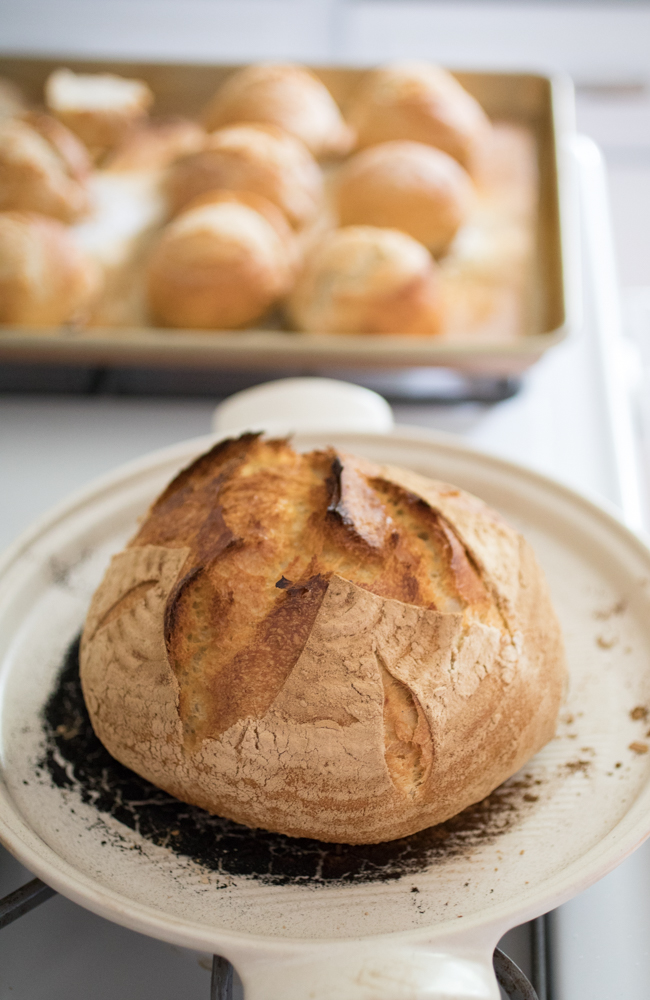 ---
---