Instant Sourdough Brioche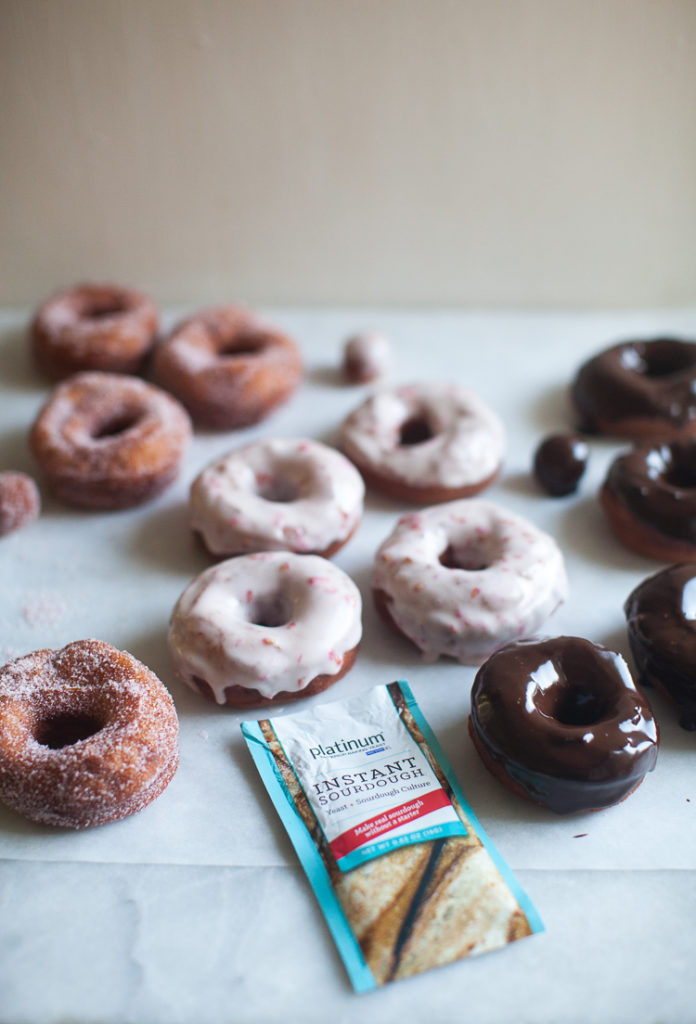 We've used Red Star Yeast in our recipes since we started writing our very first book in 2005 and trust that their products will ALWAYS get the job done with the highest quality (and rise) every time. We were super intrigued when they introduced the Platinum Instant Sourdough Yeast. It's the perfect entry into sourdough baking, if you don't have the days to create a sour starter, nor the hours and hours to let each loaf rise. This yeast contains real sourdough starter, which is activated along with yeast, to create an instant loaf of real sourdough, without the wait. We are thrilled with the results and can't recommend it highly enough for anyone who wants the sourdough without the wait. Here is our Brioche recipe from Holiday and Celebration Bread Book made with the Platinum Instant Sourdough. You can use this Super Fast Sourdough Brioche for anything you'd make with Brioche, but it has the extra depth of flavor you get from a sourdough starter. The strength of that flavor will increase as the dough rests and we found that the dough behaved best within the first 3 days of storing it in the refrigerator, after that we froze the dough to use later.
Super Fast Sourdough Brioche
1 1/2 cups (340g) lukewarm water
2 packets Platinum Instant Sourdough – they are larger than a typical yeast packet, because they include a real rye-based sourdough starter and instant yeast with natural enzymes that strengthen the dough so it will rise better.
1 tablespoon kosher salt
6 large eggs, room temperature*
1/2 cup (170g) honey
1 1/2 cups (340g) unsalted butter, melted
7 cups (990g) all-purpose flour
Mix the Platinum Instant Sourdough yeast, salt, eggs, honey and melted butter with the water in a 5-quart bowl, or lidded (not airtight) Danish Dough Whisk
or Stand Mixer (with paddle attachmnet) until all of the flour is incorporated.
Cover (not airtight), and allow to sit at room temperature for about two hours. *Note: if you don't use room temperature eggs and warm water, the initial rise can be very slow.
Refrigerate the dough for about 4 hours, before using. The dough can be used as soon as it is chilled. This dough is way too sticky to use after the initial rise, but once it is chilled it is very easy to handle. It can be used to create any brioche recipes: caramel sticky buns, Star Bread, Baked Ham and Cheese Brioche Sandwiches and fabulous doughnuts! The dough can be stored in the refrigerator for up to 3 days. After that you can freeze the dough.
The Super Fast Sourdough Brioche can be used for any of the rich breads from our books, including this Chocolate Babka from our Holiday and Celebration Bread Book.
You'll find the Doughnuts, Berry Glaze, Raspberry Sugar and Ganache toppings on ZoëBakes and you can watch us make these Super Fast Sourdough Doughnuts on our Instagram Video
---
---