Tis the season for all things festive! This holiday wreath bread is a very simple loaf that is gorgeous and will be the perfect addition to your holiday meal. Despite its impressive appearance we promise it is easy to make. Check out the video from WMAR Channel 2 in Baltimore (the ABC affiliate) for a demo (click here to view).
Now for the Holiday Wreath Bread, and some Holiday gift suggestions: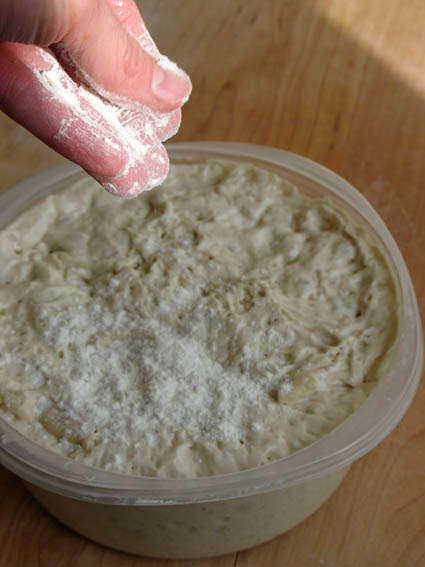 Start by sprinkling the surface of your dough as it sits in the bucket with flour so it won't stick to your hands. Master dough with or without herbs (page 25-31), European Peasant dough (page 46), really any dough will work.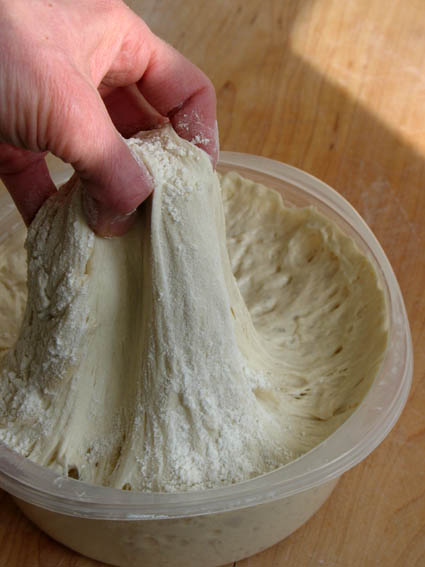 Pull up the amount you want and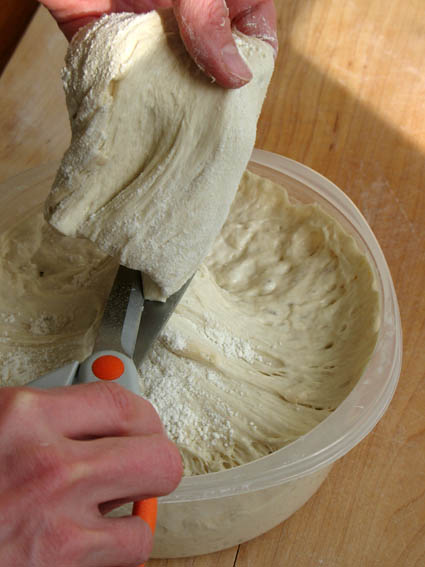 cut with a pair of kitchen scissors or a serrated knife a 1-pound piece of dough.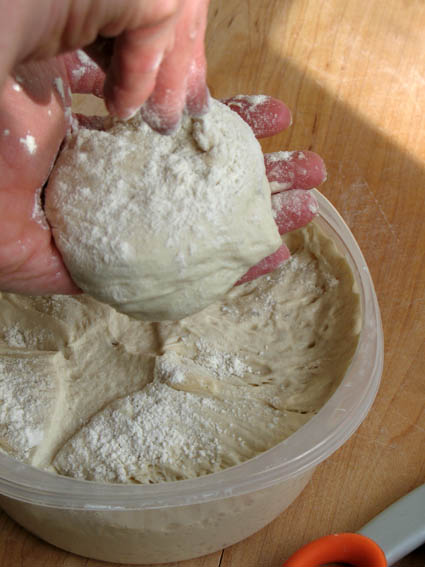 Sprinkle with more flour so the cut edges won't be too sticky,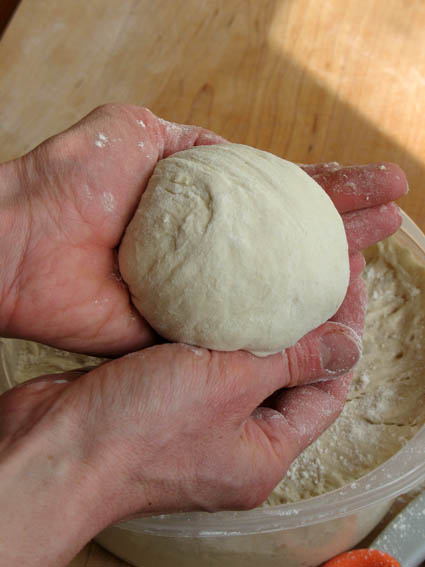 quickly form into a loose ball. This should take about 30 seconds.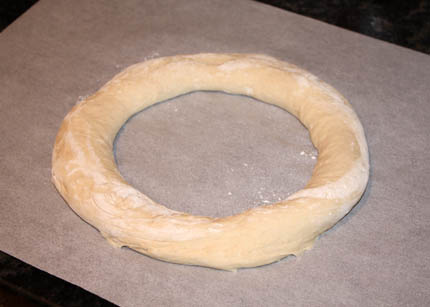 Preheat oven to 450° with a baking stone in the center of the oven. Stretch the dough into a ring and allow to rest on a sheet of parchment paper for about 30 minutes.
Right before baking sprinkle the dough with flour. Using kitchen scissors snip at a sharp angle and almost to the bottom of the ring to form points. This is just like the Epi loaf.
Lay the points out away from the ring. Slide the ring and the parchment paper right onto the baking stone and bake for 25-30 minutes or until deep caramel brown.
Happy Holidays! Did someone say "Holiday Gift Ideas?"  Since so many of you have asked about the essentials for baking bread with our method, we decided to list them here as Amazon links (they're also available in the Amazon "widget" to the left):
A Baking Stone, we like the ones that are a half-inch thick
A Pizza Peel, to slide free-form loves into the oven
An Oven Thermometer, to check if temperature is correct in your oven
…and of course, Artisan Bread in Five Minutes a Day (if they don't already have it)!
Those are the essentials.  If you think of any others, please ask and we'll find them!
Note: BreadIn5.com is reader supported. When you buy through links on the site, BreadIn5 LLC earns commissions.
---
---