Fresh Pita – the fastest bread in the land!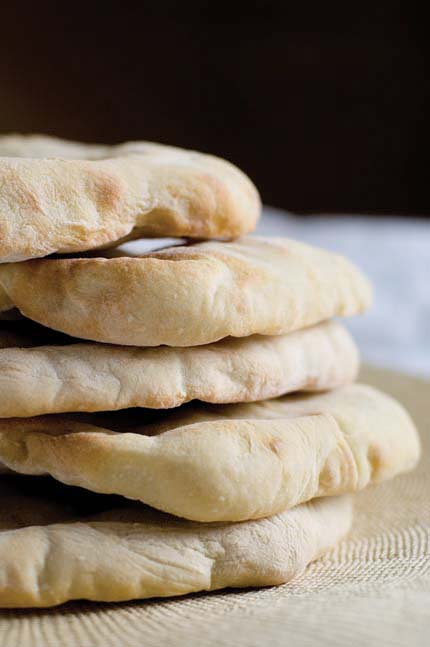 (photo by Mark Luinenburg)
Pita bread is a simple, unadorned flatbread that dates back to antiquity. You simply roll out your favorite non-enriched dough as thin as possible and bake it on a hot stone. There is no resting time or other ingredients to prepare, so you can have it in a matter of moments. Despite its simplicity pita is one of the tastiest breads around. Perhaps it is all of the surface area and the soft chewy crumb? During the winter, this is great on a hot baking stone in the oven (without steam), but in the summer you can do it on the grill, directly on the grate.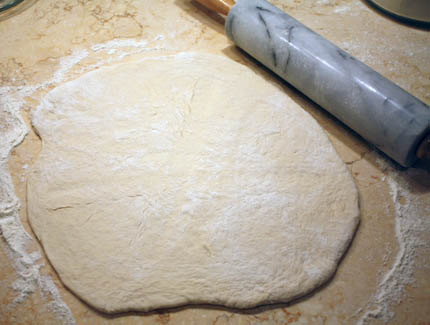 Preheat oven to 500°F.
Roll out a 1/2-pound piece of dough as thin as you can get it, using a rolling pin. If the dough is springing back when you try to roll it out, just step away from it for a moment or two. When you return the gluten in the dough will have relaxed and the dough will roll out easily. The thinner you roll the dough the more likely it is to puff.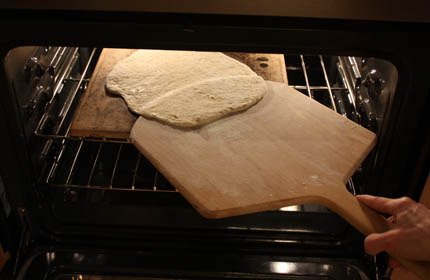 Transfer the dough to a flour covered pizza peel and slip the dough quickly onto the preheated baking stone. No steam is required for baking pita.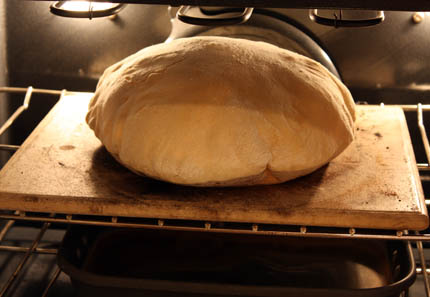 The dough will begin to puff within minutes and is finished when it just begins to take on a little color. Traditional pita is very pale and soft so don't let it go much more than 8 minutes.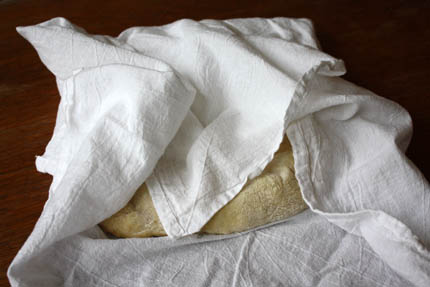 Remove from oven and immediately wrap the pita in a clean kitchen towel. This traps the steam and keeps the pita soft. If you do not wrap the pita in a cloth it will be crisp.
You can stuff the pita for sandwiches or cut into wedges to dip in to hummus. Because of the thinness of the bread it is best eaten fresh. You can make them ahead and freeze them as soon as they cool. The left over pita is also wonderful in our fattoush salad on page 252 of The New Artisan Bread in Five Minutes a Day (click here to purchase the book).
Note: BreadIn5.com is reader supported–when you buy through links on the site, BreadIn5 LLC earns commissions.
---
---