Why You Need to Slash Loaf Breads Before Baking…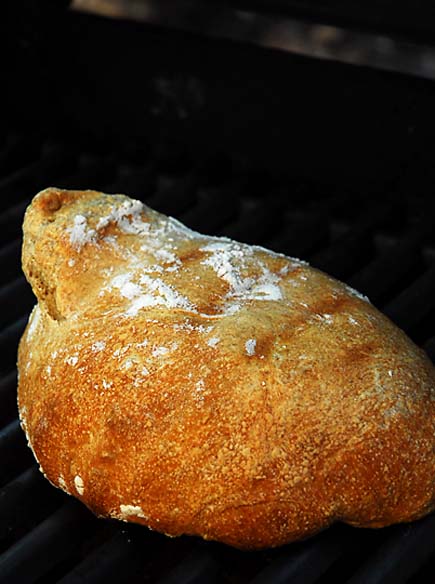 Couldn't resist showing you this–I was doing a loaf bread on the outdoor covered gas grill, right on the grates (indirect heat), flipping at midpoint, for about 30 minutes total baking with both burners on low.  I figured that since it was being done on "low," maybe I could skip the slashing.
Wrong!
For loaf breads, always slash a half-inch deep with a serrated bread knife, or your loaf may give birth to a little guy like this.  The exception?  For breads done in a loaf pan–the pan prevents the really unpredictable results; you can usually skip the slash. Another thing that can help–a longer resting time, like 90 minutes.
In free-form breads, the slash lets oven spring expand and crack the loaf in a controlled way!
Happy summer.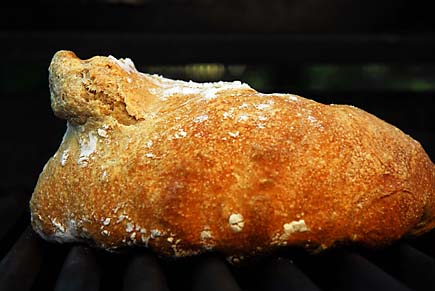 ---
---