Whole Grain Loaves without Vital Wheat Gluten, and Highlights from the Mill City Bread Festival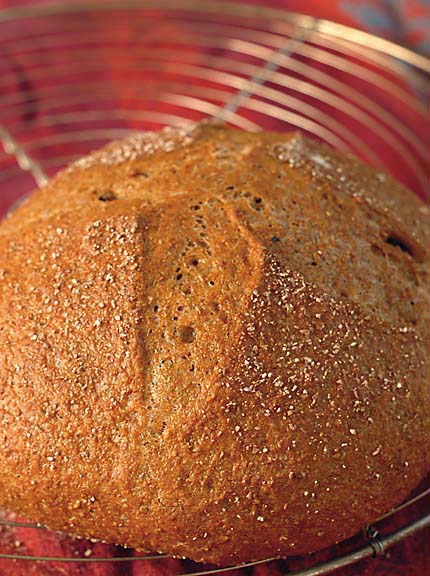 When I wrote Healthy Bread in Five Minutes a Day in 2009, I made a strategic choice. I knew that most of our readers liked their bread light and fluffy, and our refrigerator storage technique could be unforgiving when you used a lot of whole grains. For some of my tasters, whole grain bread made from wet dough stored in the fridge could be a little too dense for their taste. So I lightened things up a bit, by boosting the gluten in our whole grain doughs that appear in that book, using vital wheat gluten (VWG). Well, I've been experimenting on whole-grain doughs stored without VWG, and I've been pleased with the results. Here's a simple alternative recipe for whole grain loaves without the added gluten. Plus, highlights from my appearance at the Mill City Bread Festival.Here's what I made at the Mill City Bread Festival this past Saturday, about a 50% whole grain dough–as you can see, you need a little extra water when you swap in whole grains:
3 cups plus 2 tablespoons lukewarm water, about 100ºF (25 oz./710g)
1 package (2¼ teaspoons) granulated yeast (instant or active dry)
1½ tablespoons kosher or other coarse salt (can decrease to 1 tablespoon to taste)
3½ cups all-purpose unbleached flour, measured by the "scoop-and-sweep" method (17 oz./490g)
3 cups Whole Wheat Flour, measured by the "scoop-and-sweep" method (13½ oz./385g)
Flour, cornmeal, or parchment paper
1.  Mixing and storing the dough:  In a 5-quart container or bowl, mix yeast, water, and salt. Add the flours, then use a wooden spoon, stand mixer, or high-capacity food processor to mix until uniformly moist. This will produce a loose dough.
2. Cover with a lid (not airtight). Allow to rise at room temperature for about 2 hours.
3. The dough can be shaped and baked the day it's mixed, or refrigerated in a lidded container (not completely airtight) or a bowl loosely covered with plastic wrap for up to 10 days. The dough will be easier to work with after at least 3 hours refrigeration.
4. On baking day, sprinkle the surface of the dough with flour. Cut off a 1-pound (grapefruit-sized) piece. Cover the remaining dough and refrigerate for up to 10 days—flavor will develop during storage.
5. Shape and bake as directed in our Master Recipe post.
That recipe is about 50% whole-grain, but you can even experiment with a 100% whole grain swap in our white flour recipes. I've found that most of our 4-pound dough recipes made with white flour can be changed to whole wheat, but you need to increase the liquid by 1/4 cup. When I go 100% whole-grain, I often swap a couple of tablespoons of oil or melted butter for the same amount of water, and add a tablespoon of sugar or other sweetener–both of those act as tenderizers. For 100% whole-grain dough, limit the refrigerator-storage to 5 days. 
It actually is just that simple. The dough doesn't hold it's shape quite as well as when you use vital wheat gluten, but it's not bad at all. Here's the slashing step on a free-form loaf bread, painted with water and sprinkled with seeds: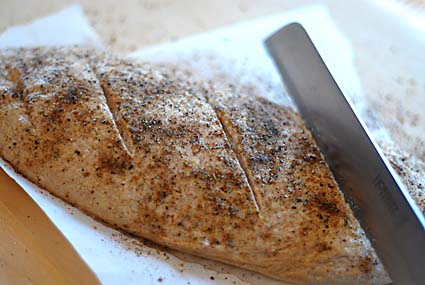 …and it baked up beautifully: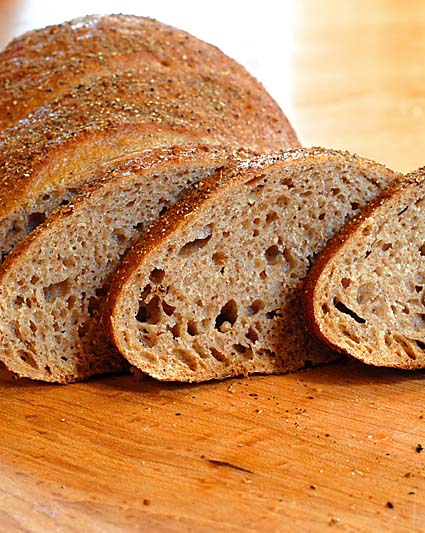 I've even found that you can braid with this kind of dough, so see what you think about converting our challah dough from The New Artisan Bread in Five Minutes a Day, using this same simple switch:
So if you're not wild about adding gluten to our whole grain dough, try this alternative, and check back here if you have any question about your results.
Highlights from last Saturday's Mill City Farmers Market Bread Festival (photos courtesy of Mill City Times):
…
…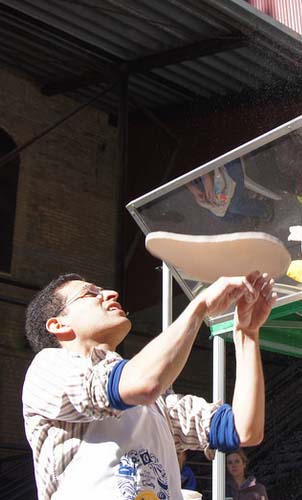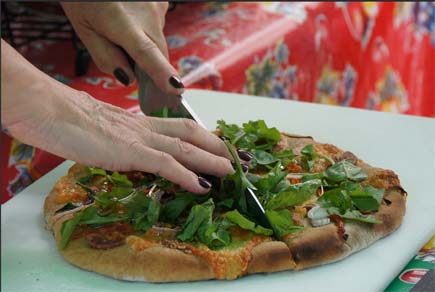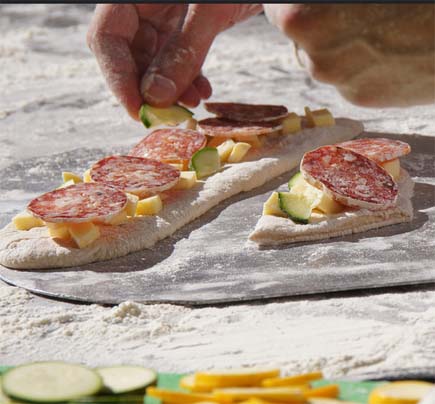 Note: BreadIn5.com is reader supported. When you buy through links on the site, BreadIn5 LLC earns commissions.
---
---