Ghoulish Breadsticks for Halloween!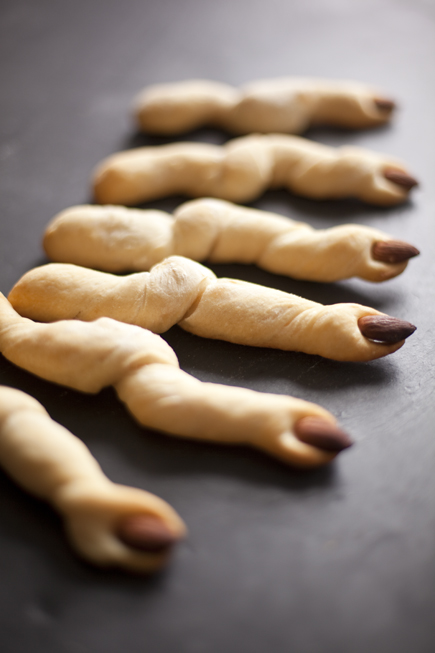 This week is the one time a year when we purposefully make our food look creepy. Halloween is great fun for the kids, but we adults love to play with our food too, and its great fun to watch people squirm just a bit. Even though these breadsticks are ghoulish, they are crunchy and delicious as well. Stick a few in the lunch box to give your kids a little Halloween thrill at school.
8 ounces Master Recipe from Artisan Bread in Five Minutes a Day or any other non-enriched dough. The Spinach Feta Dough from ABin5 would give them a nice green witch-like tint.
8 whole raw almonds
Olive oil for greasing the pan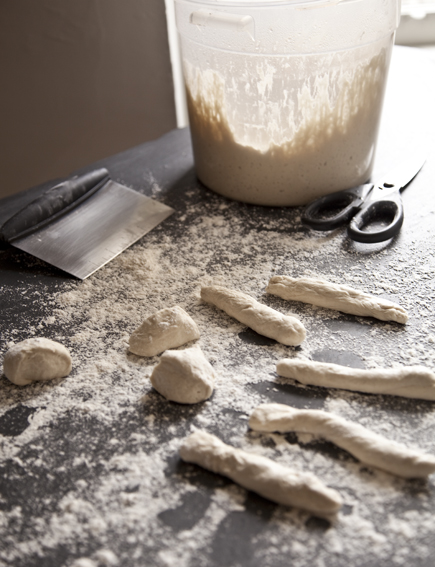 Divide the 8-ounce ball into 8 equal pieces. Elongate the pieces into ropes.
Twist the ropes so there is a knot in the middle, this will look like a gnarly knuckle when they are baked.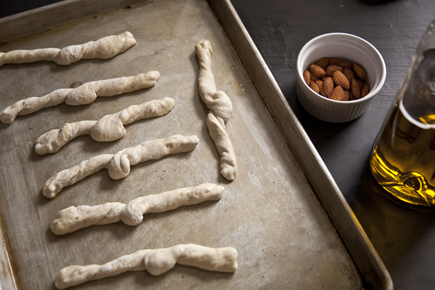 Grease a Baking Sheet and place the breadsticks on the sheet, at least an inch apart. Let them rest for 20 minutes.
Preheat oven to 450°F, no need for a stone.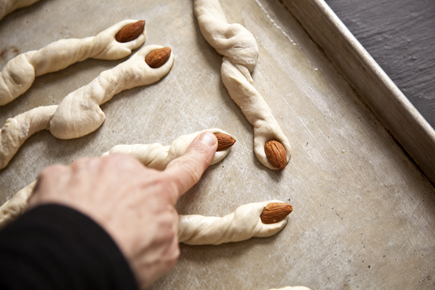 Right before baking, press the almond in the end of the breadstick.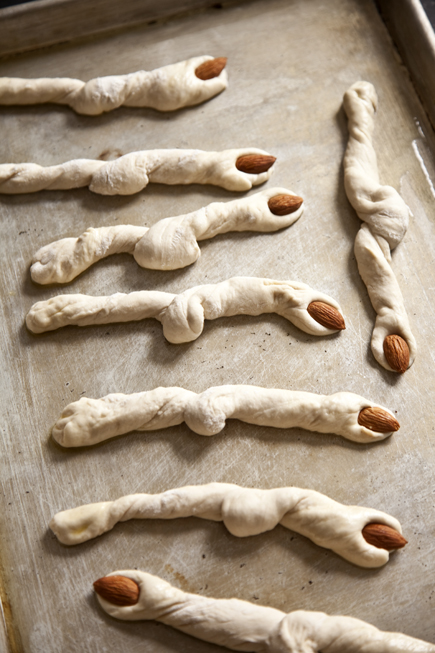 Make sure you press hard, so it won't pop off while baking.
Bake for 15 to 20 minutes, or until golden brown.
Happy Halloween!
---
---