Holiday and Celebration Bread in Five Minutes a Day is released!
Our new book is out, just in time for the holidays! You'll be carving turkey soon and the Christmas music will start (you know it actually starts earlier). Here's the book with the breads you can bake for all of those occasions and many, many more. Holiday and Celebration Bread in Five Minutes a Day is available everywhere, and online too (click to order). We're on book tour right now, and you can click on our TV appearances in Portland, Chicago (on WGN), and in St. Louis (on KSDK-NBC, and on KTVI-Fox). Later this month, we'll do the same in Minneapolis, where the Star Tribune named our book one of the best baking books of the year.
Holiday and Celebration Bread in Five Minutes a Day: Sweet and Decadent Baking for Every Occasion
(HCBin5) is the book I have been waiting to create since the day Jeff and I started this adventure, over a decade ago. It is full of all the sweet and pretty breads a pastry chef gets jazzed about. There are breads from all over the world, for just about every occasion. From Tahini Swirled Challah, to Christmas breads from all over Europe (and beyond), pitas for Ramadan and other celebrations, even monkey bread for after school and of course, there are several sticky buns and cinnamon rolls. 
HCBin5 is now available. Not only do we love all the new recipes, but it is our first book with color pictures for every single bread and gorgeous how-to photo collages, so even the slightly more intricate breads and braids are doable for the beginning baker. It is our same easy, fast and convenient method, just sweeter and a bit of a party.
Below are a few of the photos from the book.
Jelly Filled Doughnuts, which is just one in the chapter of many fried treats.
Crock-Pot Cinnamon Rolls, which are perfect for EVERY occasion, but especially Tuesdays!
Chocolate Coconut Swirl Bread, because we believe swirling flavor into one of our many doughs in the book can make your life a little nicer.
6-Strand Challah is so gorgeous, festive and way easier than it will appear to your guests.
There is a whole chapter on "Basic" breads, that can be baked as loaves for sandwiches or the basic doughs can be turned into super celebratory breads for any holiday. So many choices!
Sometimes a big cinnamon roll is what is called for, sometimes you want them to be mini, we have both and some in-between.
Kulich (cool-ich) is an Easter bread that is scented and colored with saffron threads and topped with a sweet layer of icing.
Speaking of cool, this bread reminds me of my favorite pair of corduroy pants I had in middle school. It's a great way to use up the last bits and pieces of dough you have.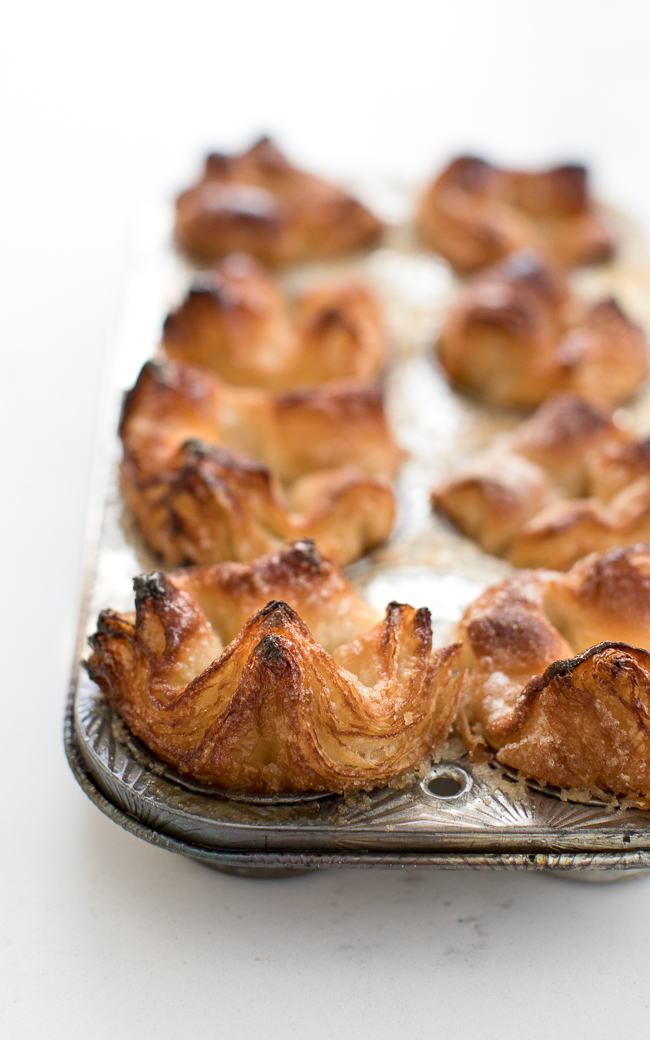 This is what I am personally most excited about, we've managed to create a laminated (layers of butter and dough) dough to make croissants, Danish and even these flaky caramelized Kouign Amann.
We also included some whole wheat breads in the book, so if that is your preference you can bake almost anything in the book with whole grains. Including this perfectly shaped 100% whole wheat pullman loaf.
Giant Pretzels with mustard are a celebration and perfect for a post game snack.
It's never too early to get started on your holiday shopping, so feel free to order a copy of HCBin5
for yourself and all those loved ones on your holiday list! 😉 Seriously, we can't wait for you to bake from our new book in November, but until then have a great summer!
---
---