Chocolate Chestnut Bread, with Instagram video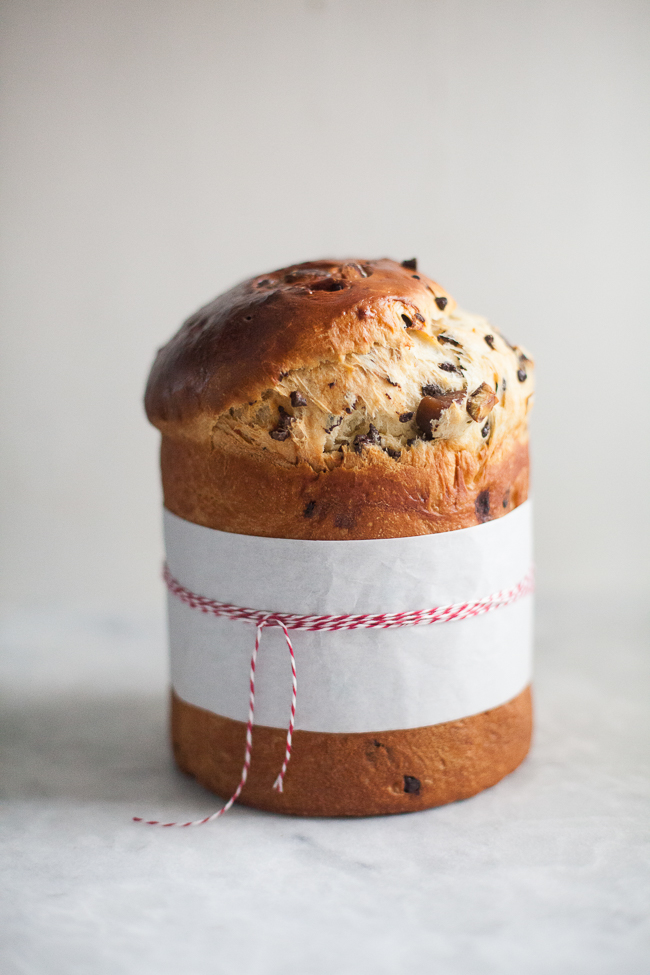 If you've never had roasted chestnuts, they are one of the sweetest and creamiest of nuts and the absolute perfect pairing with chocolate–and the stuff of Holiday memories. This elegant chocolate chestnut bread is from Holiday and Celebration Bread in Five Minutes a Day and is super easy to make. If you have a tall panettone mold, it makes a really festive loaf for the holidays or a great gift, along with the book. You can also bake this in a loaf pan or even muffin cups. And check out the Instagram video here!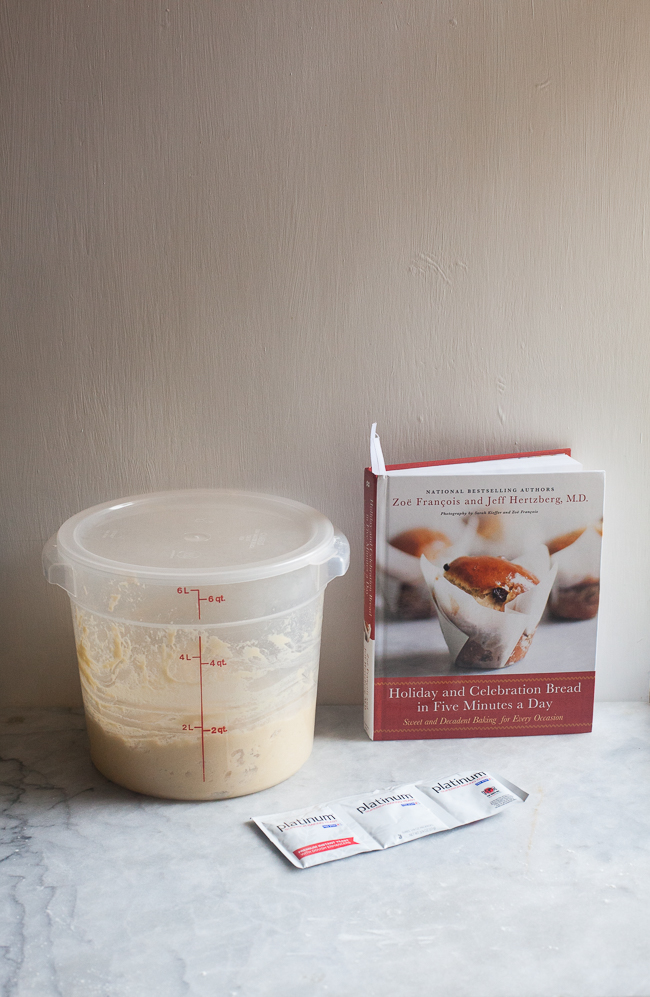 Chocolate Chestnut Bread
2 pounds – from a batch of Brioche dough
1 cup chopped, Roasted and Peeled Chestnuts
1 cup finely chopped chocolate
Egg yolk wash (1 yolk mixed with 1 tablespoon water)
Mix the dough in a 6-Quart Round Food-Storage Container with Lid with a Danish Dough Whisk or with a Stand Mixer, as directed in the recipe. You can certainly use any of the enriched doughs, from any of the wheat-based recipes in the books; gluten-free dough will probably not work with a loaf this tall.
A single batch of dough will make about 2 large loaves.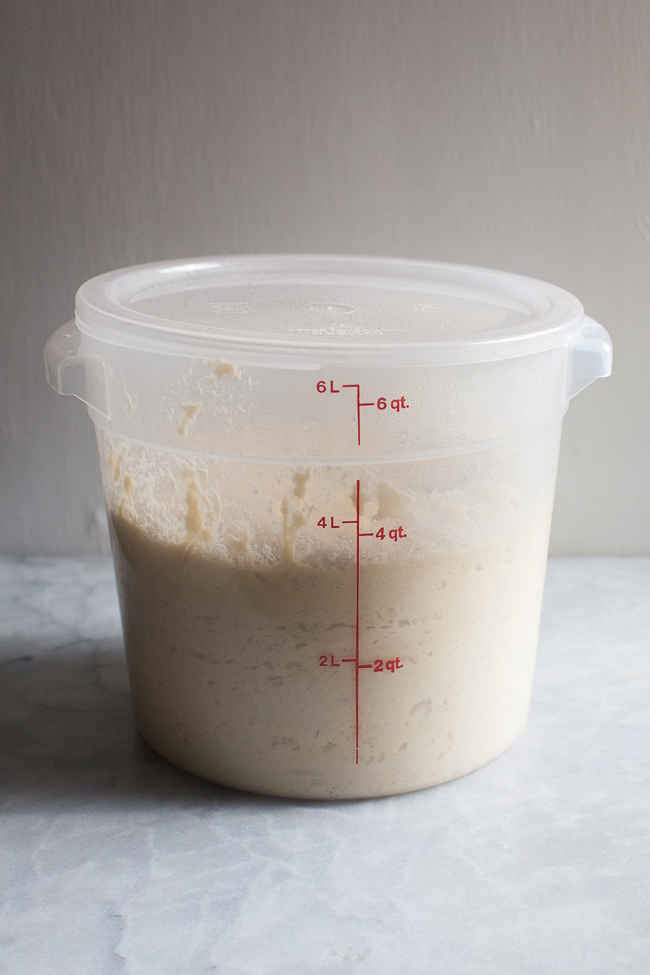 Once the dough has rested on the counter for 2 hours, refrigerate it until it is thoroughly chilled.
Pull out a 2 pound piece of dough, roll it out to a 1/4-inch rectangle, distribute the chocolate and chopped chestnuts (don't use them whole as pictured above!), then work it with your hands until roughly distributed. Try not to over-handle.
Form the dough into a ball and place in a well buttered 6-inch Panettone Pan . If you are using a Paper Mold, you will want to make sure it is tall enough or use a wider one.
Let the dough rest for 90 minutes.
Preheat the oven to 350°F with the rack in the middle of the oven.
Bake for about 60 minutes or until caramel colored and set when tapped on the top.
Allow the loaf to cool for about 20 minutes in the pan, then remove and cool completely on a cooling rack.
Enjoy and Happy Holidays!
Note:  Red Star Yeast is a sponsor of BreadIn5's book promotion and other activities, and provided free samples of Red Star and Platinum yeast for testing. BreadIn5.com is readers supported–when you buy through links on the site, BreadIn5 LLC earns commissions.
---
---