Brioche Apple Fritters with Red Star Yeast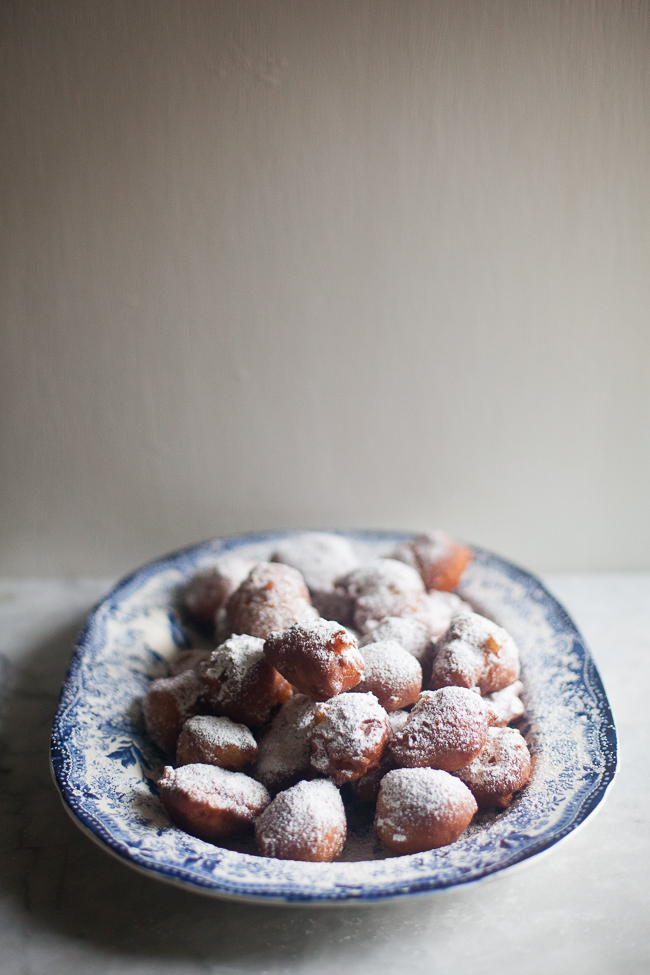 Apple Fritters represent everything wonderful about the change of season. Every fall we wait with bated breath for the apple varieties to show up in the markets, or better yet, we head off to the orchard to pick them ourselves. There are very few activities that are more romantic or satisfying than picking fruit and then creating something delicious with them. These fritters are the perfect way to show off your favorite apples. If you have a bucket of brioche dough on the ready, you can have these in just minutes.
I started these apple fritters with our Brioche Dough from our brand new book, Holiday and Celebration Bread in Five Minutes a Day
, which will come out in November (you can preorder now).
I made the dough with Platinum Yeast from Red Star. Making the dough with Platinum yeast, which has dough enhancers, give extra insurance the fritters will be light even when you pack the dough densely with chopped fruit. You can watch me make the dough and fritters in our @breadin5 instagram video.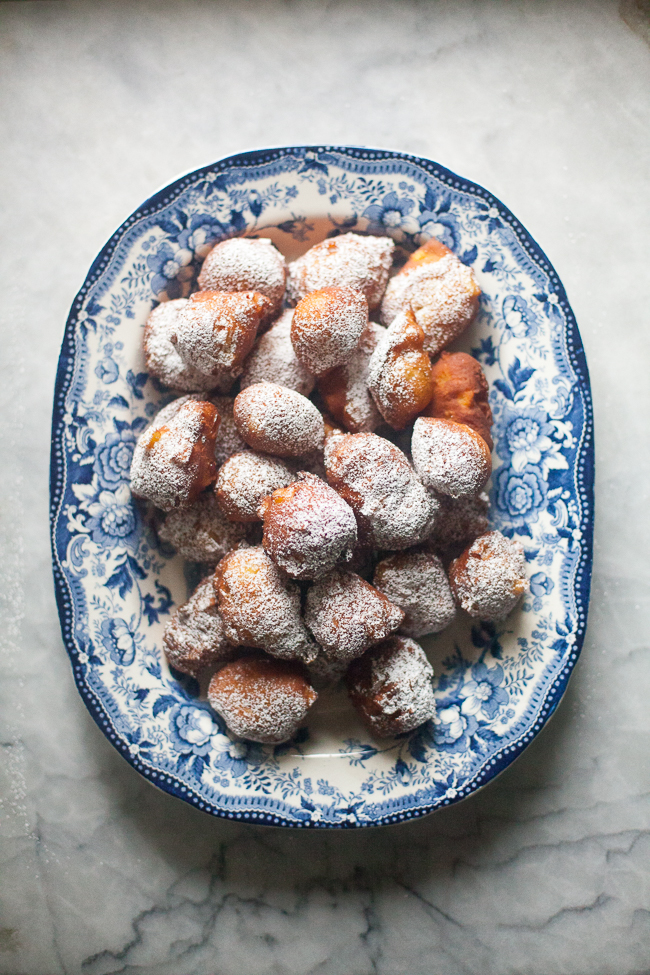 Brioche Dough
with Platinum Yeast from Red Star – from the soon to be released Holiday and Celebration Bread in Five Minutes a Day
Makes enough dough for at least three 1 1/2-pound loaves:
1 1/2 cups lukewarm water
1 tablespoon Platinum Yeast
1 tablespoon kosher salt
6 large eggs
1/2 cup (170g) honey
1 1/2 cups (340g) unsalted butter, melted and cooled slightly
7 cups (990g) unbleached all-purpose flour
APPLE FRITTERS
1 1/2 pounds Brioche dough (recipe above)
1 large apple, cored and chopped into 1/4-inch pieces
Oil for frying – the oil should be deep enough so the fritters can float. The oil should never be more than 3 inches from the rim of the pot.
Confectioners' sugar for dusting the top
MIXING THE DOUGH:
Mix Platinum yeast, salt, eggs, honey and melted butter with water in a 6-Quart Round Food-Storage Container with Lid (not airtight) container.
Mix in flour without kneading, using a spoon, a Danish Dough Whisk or a heavy-duty stand mixer (with paddle). The dough will be loose but will firm up when chilled.
Cover (not airtight), and allow to rest at room temperature until dough rises for approximately 2 hours. Then refrigerate for at least four hours before first use, it is easier to handle when thoroughly chilled. This dough can be stored for up to 5 days in the fridge. Beyond that, the dough stores well in the freezer for up to four weeks in an airtight container, in one-pound portions.  When using frozen dough, thaw and use as instructed.
MAKE APPLE FRITTERS:
Dust the surface of the refrigerated dough with flour and cut off a 1½-pound (small cantaloupe–size) piece. Roll the dough out to a ½-inch-thick rectangle, about 12×8 inches. 3. Spread the apples over the dough and roll into a log. Coil the dough into a disk and knead the apples into the dough.
Pinch off 1-ounce pieces of dough. (No need to roll them; they should be a bit shaggy.)
Heat the frying oil in a deep saucepan to 360°F to 370°F, as determined by a Candy/Deep Fry Thermometer.
Drop the pieces of dough in the hot oil three or four at a time so that they have plenty of room to rise to the surface. Be careful not to overcrowd them or they will not rise nicely.
After 1 minute, gently flip the fritters over with a slotted spoon or Skimmer and fry for another minute or so until golden brown on both sides.
Remove the fritters from the oil and place them on paper towels to drain the extra oil.
Repeat with the remaining dough until all the fritters are fried. Serve slightly warm.
Dust with confectioners' sugar.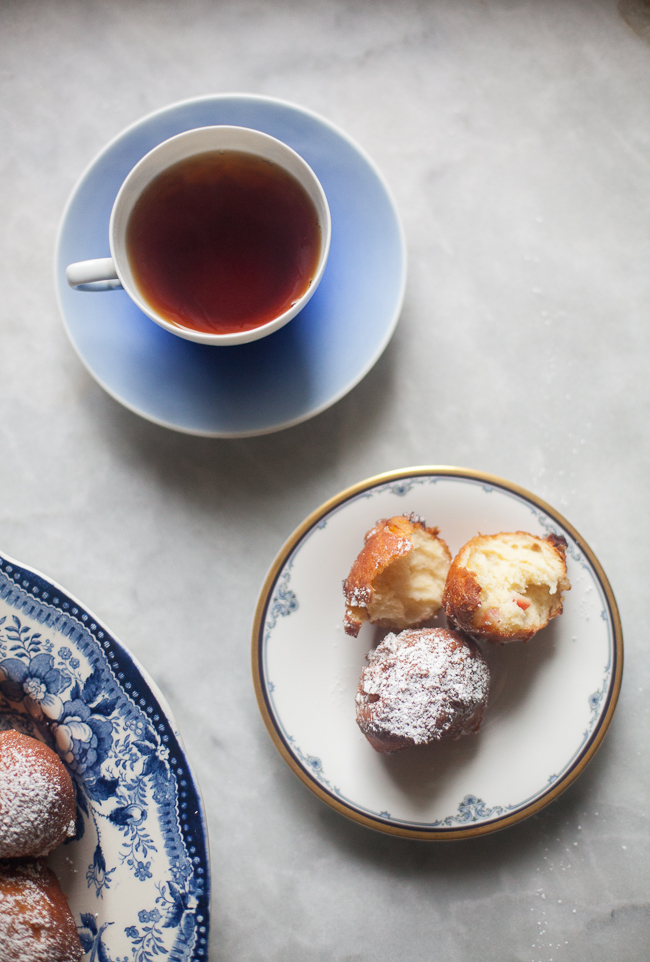 This post was sponsored by Red Star Yeast, but the content and opinions are all ours.
---
---