Truck Stop Cinnamon Rolls!
Making cinnamon rolls is hands down one of the most popular ways that folks use our brioche dough. Not only is this an easy dough to prepare, but since it can be used for up to five days after being made, there is the potential to eat cinnamon rolls every day of the week. Of course, we stand by the phrase "all things in moderation," but it's still nice to know that there's a way to make every Monday morning more enjoyable.
Truck stop cinnamon rolls are not much different than our regular buns, they are just significantly bigger (each one can serve two. Or more?). They are perfect for brunch or company; a special indulgence.
Truck Stop Cinnamon Rolls (For A Crowd)
2 1/2 pounds Brioche dough (page 65 of Holiday and Celebration Bread or recipe here on the website) OR (page 300 of The New Artisan Bread in Five Minutes a Day, or the recipe here on the website)
1/2 cup sugar
1/2 cup brown sugar
1 tablespoon cinnamon
1 teaspoon orange zest
6 tablespoons butter, melted
Cream Cheese Icing:
8 ounces cream cheese, at room temperature
6 tablespoons confectioners' sugar
4 tablespoons heavy cream
1 teaspoon vanilla extract
1/2 teaspoon orange zest
Here is the secret to getting the right texture for the buns. You need to fold the dough over a few times and get that gluten all linked up and excited. This happens naturally with the master recipe, but all the butter in the brioche can stand in the way, so we need to give it a little help. Just 3 or 4 turns will do the trick, an extra 30 seconds of work will make all the difference. Now that we have the gluten all excited and bunched up we need to give it a rest or it will be impossible to roll out. This may take 15-20 minutes. If your kitchen is warmer, it may go faster.
Once the dough is ready, roll it to 1/4-inch thick rectangle. Brush the entire surface with the melted butter. In a small bowl mix together the sugars, cinnamon and zest. Spread the mixture over the butter topped dough. Use your hands to make sure you have an even coat of the sugar. Then roll the dough up, starting at the short end.
Use a Bread Knife, Kitchen Scissors or floss to cut the log into 8,10, or 12 equal pieces. (The 8-pieces here made large buns, cutting less pieces will make larger buns, more pieces smaller buns.)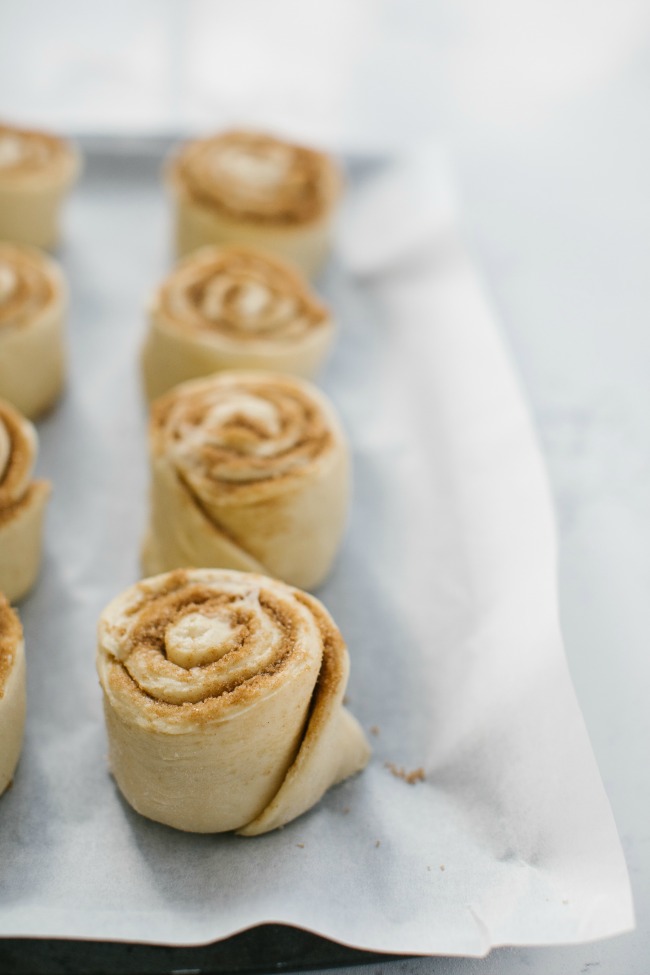 Set the buns on a parchment lined Sheet Pan or in a buttered baking dish. Give them about 1 1/2 to 2-inches between them. It is okay if they rise together in the oven.
Loosely cover the buns and let them rest between 1 1/2 to 2 hours. The long rest will insure that you have a fluffy bun. (You can set these up the night before and let them rest overnight in the refrigerator. In the morning take them out and let them sit on the counter for about 45 minutes to an hour.) You may get away with slightly shorter rise, but the buns will not be quite as soft.
Preheat the oven to 350°F and place the rack in the middle of the oven.
Bake for about 25 to 30 minutes, just until the centers are set when poked with your finger (they should be caramel colored). Let them cool for about 10 minutes.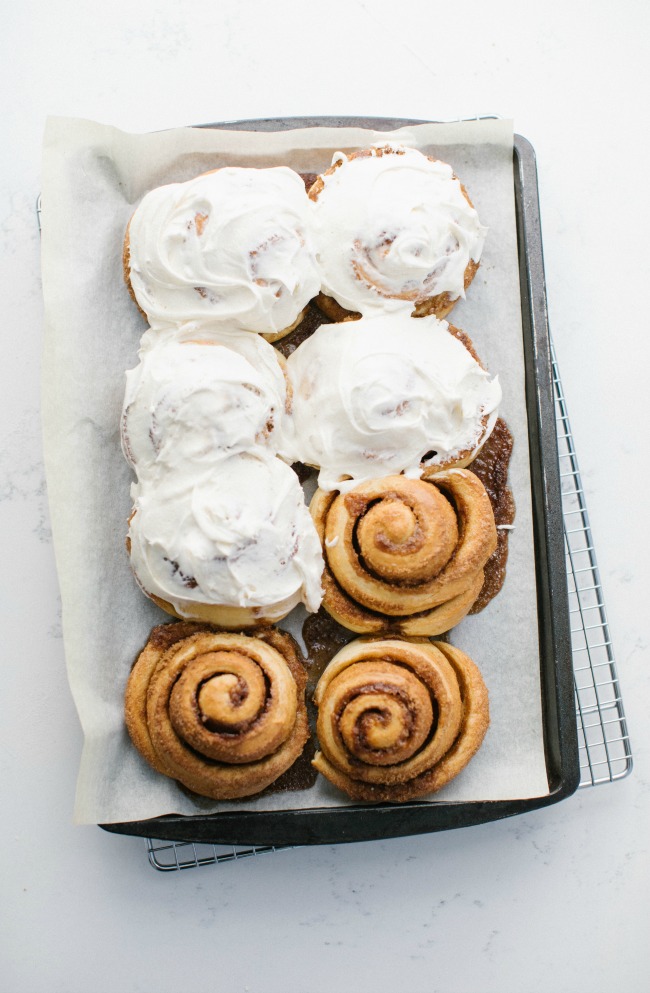 Mix together the ingredients for the icing and spread over the warm buns. Enjoy!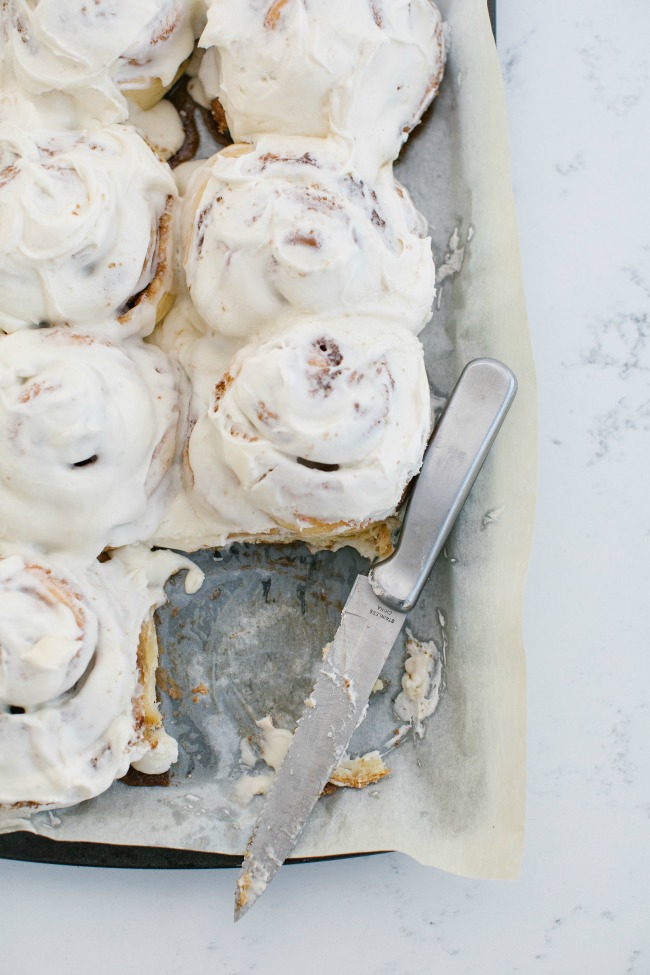 Red Star Yeast (Lesaffre Yeast Corp.) provided samples of Red Star PLATINUM Yeast for recipe testing, and sponsors BreadIn5's website and other promotional activities.
---
---