Chili Bread Bowl for the Super Bowl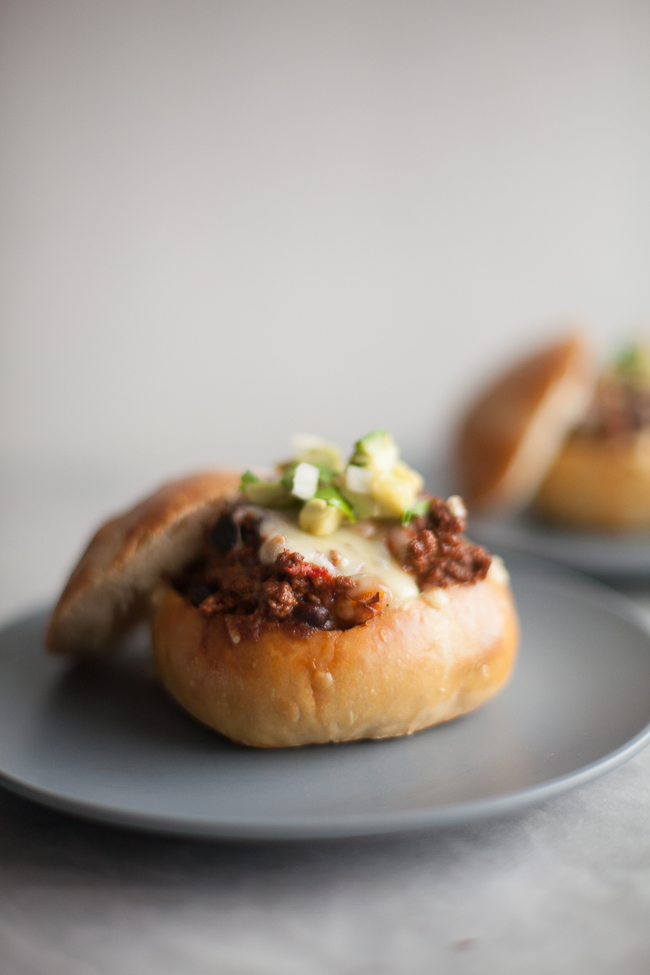 I have to admit that I watch football once a year. The Super Bowl is my kind of game; more about food and music, than actual football. Although I do regret missing the Vikings big game this weekend. Everyone gets excited about a good ending. Fingers crossed we will not only be hosting the Super Bowl in MN, but our team will also play a starring role. I know some of you will be disappointed in my laissez-faire attitude, but I really do take the food for this game seriously, so it makes me oddly qualified to write this chili bread bowl post. Among other things I'm making chili in my Crock-Pot, baking crusty rolls and creating these super tasty chili bread bowls.
Chili Bread Bowl
1 batch chili
Your favorite toppings: cheese, avocado, onion, salsa, etc.
2 pounds Master Recipe from any of our books:
The New Artisan Bread in Five Minutes a Day
 or
The New Healthy Bread in Five Minutes a Day
 or
Gluten-Free Artisan Bread in Five Minutes a Day
Divide the dough into 6 equal pieces and bake as directed here. (You'll allow them to rest for 45 minutes and bake for about 20 minutes or until golden-brown.)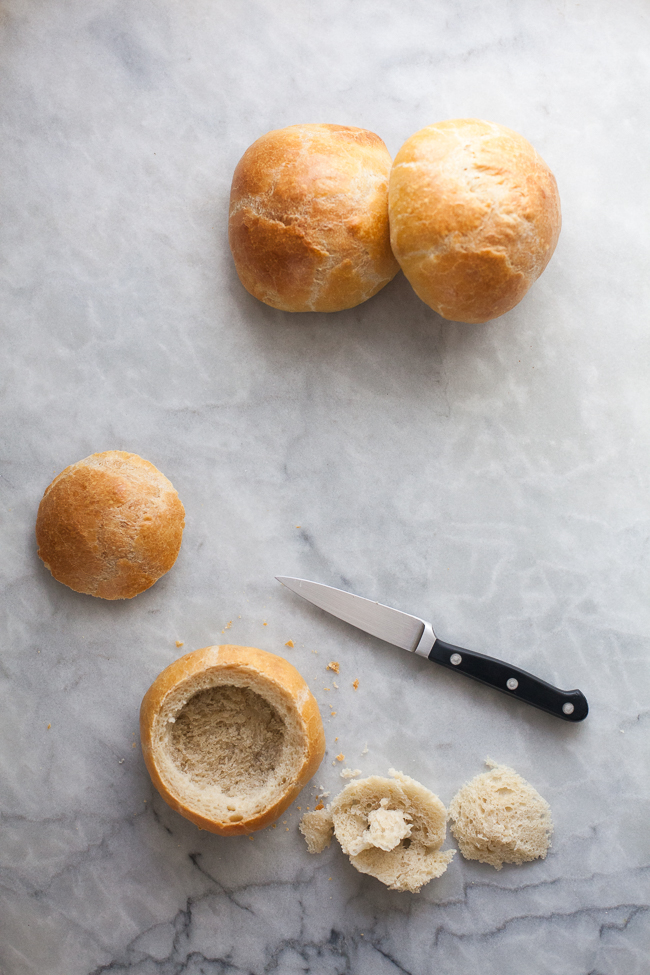 Allow the rolls to cool, then cut off the top and hollow out the middle. Don't cut out too much of the interior or the chili may soak right through the bread. Save the scraps to make croutons or a savory bread pudding.
Place the hollowed out rolls on a baking sheet.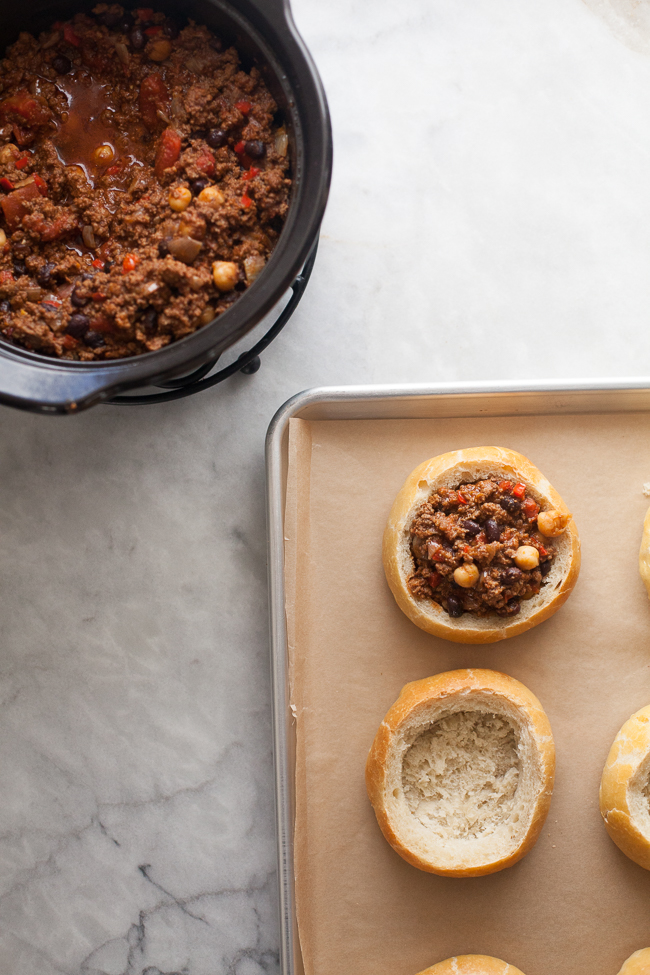 Stuff them full of chili.
Top with cheese
and bake until it melts.
Top with your favorite chili condiments. Go TEAM!!!!
---
---