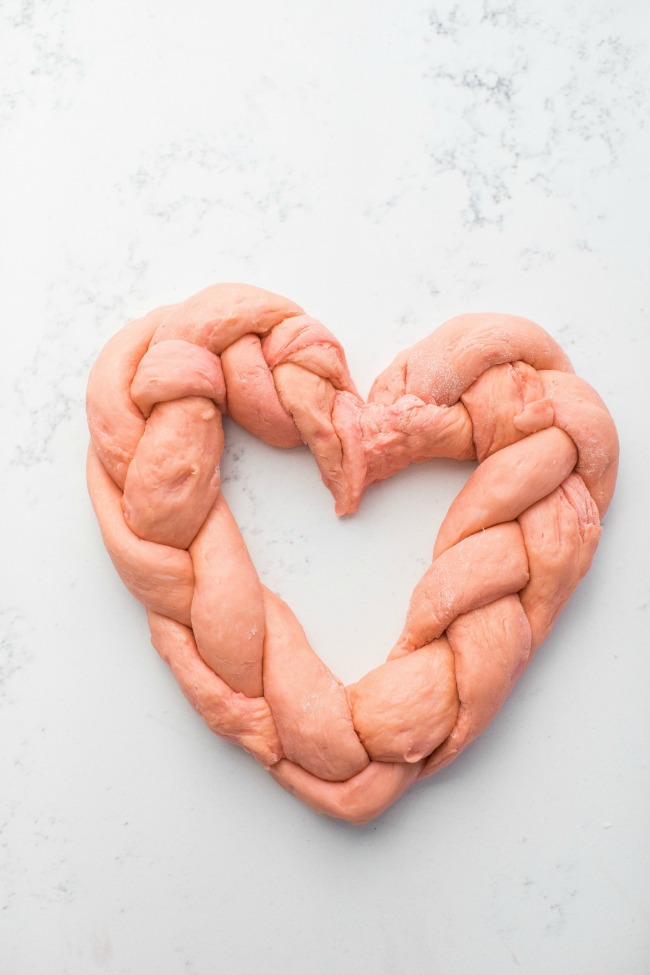 The older I get, the less I am 'into' Valentine's Day, but I have two little kids who still think it is an amazing holiday, so anything red, pink, and heart-shaped is welcomed into our home on February 14. I was scrolling through Instagram last week and came across this lovely heart-shaped challah, and then, remembering Zoe's pink swirled bread and pink braid, I thought I could combine the two together for some celebration bread. I'm happy to report that it worked! The heart braid bread turned out pretty, and tasted delicious, too.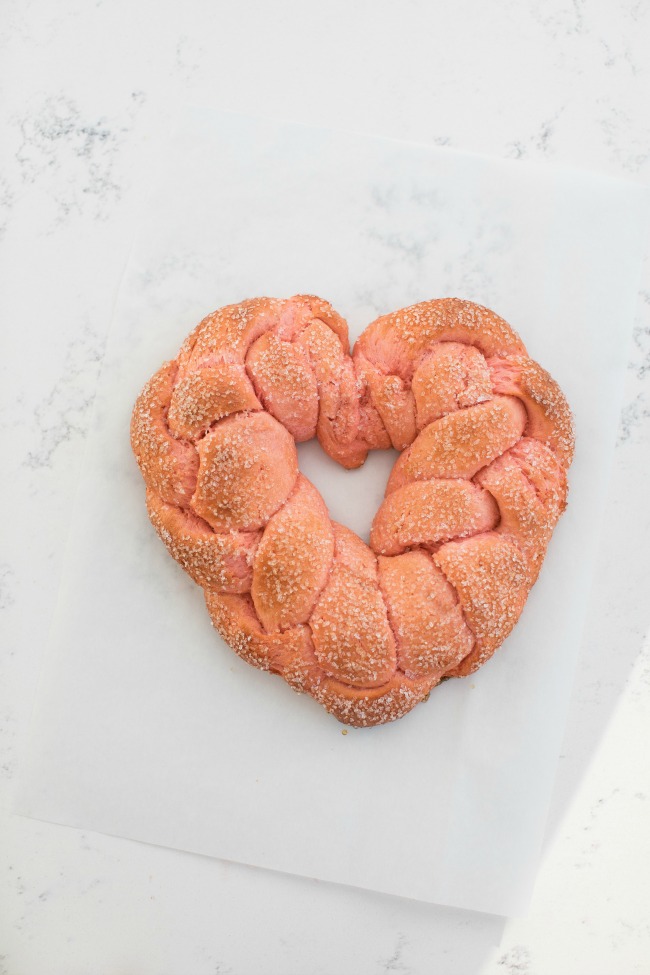 Heart Braid
2 pounds Pink Dough (you will need Gel Paste Food Color, but dye the dough with only one shade of pink instead of the 4 shown in the pink dough recipe) or Challah dough dyed pink (recipe can be found in our New Artisan book)
Egg white wash (you don't want to use yolks on the bread as it will turn too brown)
Sugar for sprinkling
Divide the dough into three equal parts, and roll the into long, thin ropes. (You can check out our post for Braided Peasant Bread if you need help shaping the ropes. Just remember to make them really long and thin.)
Braid the three pieces together.
Transfer the braid to a baking sheet lined with parchment or a Silicone Baking Mat, and gently shape into a heart. Loosely cover with plastic wrap and let the dough rest for about 90 minutes or up to 2 hours.
Adjust an oven rack to the middle position, and heat the oven to 350°F.
Brush with egg white wash and sprinkle with sugar (Swedish Pearl Sugar would look pretty here, too).
Bake for 22-30 minutes, until the braid is cooked through and very lightly browning on the bottom.
---
---